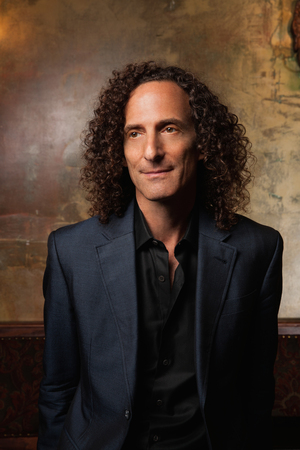 Kenny G says his music haunts people. You hear it when you least expect it. Whether it's in restaurant or an elevator---to be cliché---his saxophone has a way of randomly appearing in everyday life.
It happened to me recently. While on vacation I strolled by a cocktail party where Kenny G's music was setting the tone. Suddenly I was a teenager again listening to his CDs. It was almost a sign that I had to catch up with him. After arranging a time to speak, he seems surprised that I would really call.
"It works, doesn't it?" he says with enthusiasm.
"Did you think it wouldn't?" I reply.
"Well, you set something up. You see what time it's supposed to happen, and then the phone actually rings at the right time. It's cool!" he says.
Right away I can tell Kenny G is a chill guy who doesn't take himself too seriously. He's happy piloting a plane up to Napa Valley from Los Angeles or playing golf. In fact, he was once named the number one musician golfer by Golf Digest. It's early, but he says he's usually up by 6:30 anyway. He's taking time out of his vacation in New York City where he's celebrating his 60th birthday with his two sons. It's the calm before hitting the road this summer. He won't call it a tour, though. He says there are too many days off in between shows for his liking. Looking at the logistics, the accounting major in him kicks in. He knows he's not going to make any money, but is eager to play for his fans and with his band, most of whom he's been sharing the stage with for three decades.
This year marks the thirtieth anniversary of his signature song, "Songbird," which turned him into a household name. It peaked at number four on Billboard's Hot 100 and received heavy rotation on the then newly launched VH1. He can't believe how quickly time has passed, but says the good thing about instrumental music is it's timeless and can sound just as current and as meaningful as when it was first released.
Born Kenny Gorelick in Seattle, he took an interest in music at 6 years old, first playing piano. At 10 he turned his attention to the saxophone. Seven years later he landed his first professional gig playing with Barry White's Love Unlimited Orchestra. Not only did that experience show him he could have a career as a musician, it changed the way his peers perceived him.
"My school was an inner-city school. When I played with Barry White, I'm telling you, most of the kids at my school were at this concert because that was the music we were listening to. I went back [to school], and they were looking at me like I am this big hero instead of this nerdy guy who is carrying this saxophone around all of the time," Kenny G says.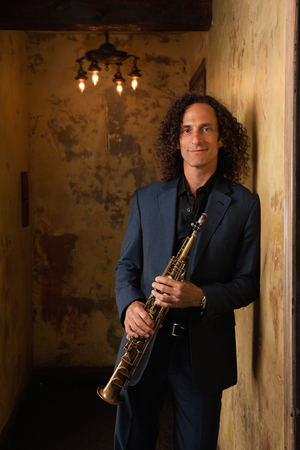 Over the years Kenny G has sold over 75 million records worldwide, won a Grammy and collaborated with some of the biggest recording artists including Barbra Streisand, Toni Braxton and Michael Bolton. His 1994 album, Miracles, remains the best-selling holiday album of all time. But for all he's achieved, he continues to play the same saxophone he played in high school and practices three hours a day.
"I'm trying to increase my vocabulary, and that's going to take me the rest of my life," he says.
Despite all of his success, he's had his share of critics. His style has often put off jazz purists who have called his music "sappy." In the '80s they were fond of using the term "yuppie jazz." He realizes those who prefer traditional jazz aren't going to love what he's doing, but chooses not to dwell on the negativity. Instead he holds on to magical moments like opening concerts for Whitney Houston in 1987.
"I remember playing Madison Square Garden and sitting in with her on the Isley Brothers song "For the Love of You," he recalls. "I can still picture that moment being on stage and having her look me in the eyes as I played the sax. It's in my memory bank. It won't go away."
There are a few individuals he'd still love to work with. He'd happily answer a call from Elton John or Paul McCartney. He's also holding on to his dream of scoring a film, but knows it's a tough door to open. While he's willing to wait for a director to take a chance and embrace his music, he continues to work on his personal goal of living in the moment.
"We're pretty much programmed to be productive. When we've got one little minute of downtime, we're on our telephones, checking things off the list and planning. It's that feeling of being productive equals success, and life isn't really about being productive; it's about being peaceful and content," he says. "When you look back on your life you're not going to remember that you got all of these things checked off your list. You're going to be thinking about beautiful moments like a vacation with a really close friend or a great conversation."
I know I'll be able to look back on a memorable conversation that helped me get to know the man behind the music. And for as charming and talented as Kenny G is, fans around the world will gladly let him haunt them for years to come.
Kenny G's latest album, "Brazilian Nights," is available now. For more information and tour dates, visit www.kennyg.com
Calling all HuffPost superfans!
Sign up for membership to become a founding member and help shape HuffPost's next chapter