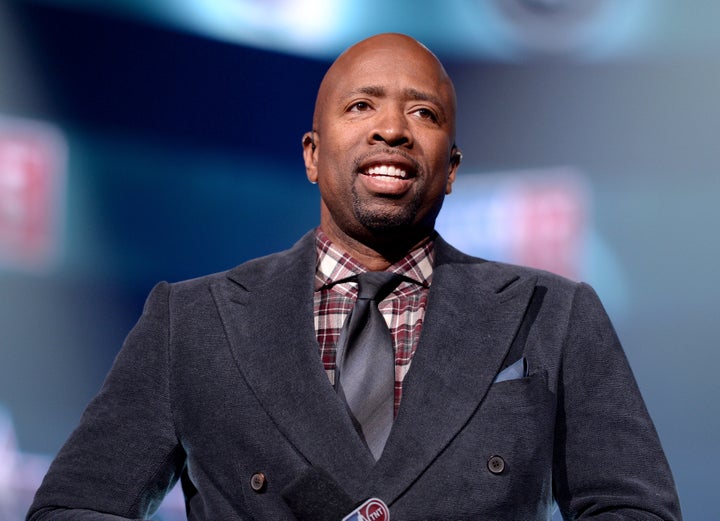 The NBA offseason has been filled with record-breaking contracts and eye-boggling free agency signings that would even make Wall Street CEOs blush.
But when Kenny "The Jet" Smith, who helps host TNT's "Inside The NBA" along with Shaquille O'Neal, Charles Barkley, and Ernie Johnson, sees big money being handed over to NBA players, he sees something else, too: big opportunity.
During a speech he gave Monday on Periscope, the former NBA player called for NBA players to use 10 percent of their annual salaries to assist their communities ― and have their sponsors match that money. In an interview with The Huffington Post, Smith described it as a "civil duty" among increasingly wealthy NBA players to do more to help those less fortunate than them.
"When you're making 30 million per year, your communities can live well, can change the landscape of how the whole community is affected," he told The Huffington Post. "I think that unfortunately it's now their civil duty to do that."
Professional athletes have long donated money to causes that they care about, but Smith believes that the ballooning size of contracts means current NBA players have an ability to make a change that past players could not. 
The NBA announced on July 2 that the salary cap would be set at $94.143 million for the 2016-17 season, which would mark a jump of over $24 million from the $70 million salary cap in the 2014-2015 season. The increase in cap space allowed players like James Harden and Kevin Durant to sign contracts starting at an annual rate of nearly $30 million next season. Smith believes the increased contract money allows players to have the ability to make a nationwide impact. 
"I think that guys have done it in the past, but have not been able to make a significant impact," he said. "I made $3 million a year as a player. Ten percent of my salary doesn't make an impact around the country or in my neighborhood." Though he couldn't make the impact he wanted to as a player in the '80s and '90s, for the past three years, Smith as worked in partnership with the National Urban League, Coors Light for the Full Court Refresh Program to invest in refurbishing basketball courts around the country. As part of their campaign, $1 will be donated each time the hashtags #fullcourtrefresh and #over21 are used.
REAL LIFE. REAL NEWS. REAL VOICES.
Help us tell more of the stories that matter from voices that too often remain unheard.
BEFORE YOU GO
PHOTO GALLERY
Great Pictures From 2016 NBA Draft