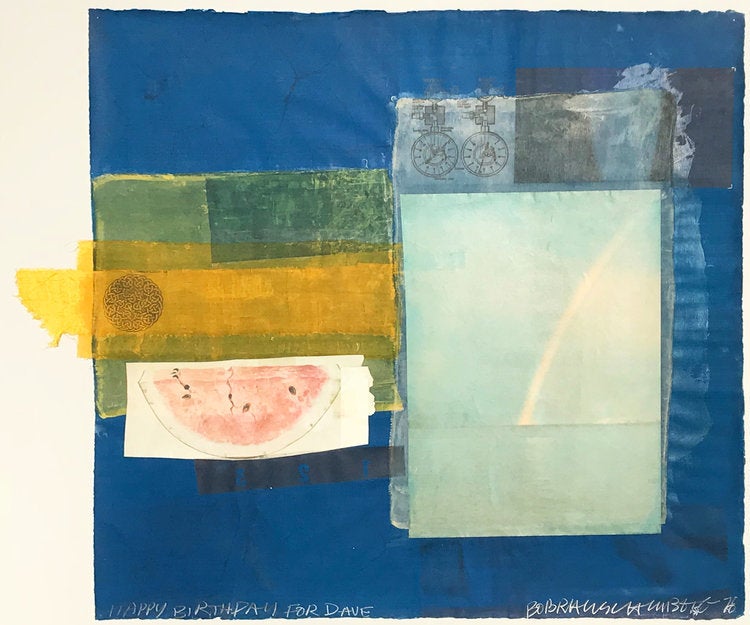 I can recall visiting Jacques Kaplan's Paris New York Kent Gallery in the middle and late 1980s, stumbling upon a few fledgling galleries here and there over the years and wondering what would follow the next time I was in town. After my most recent trip to Kent I am happy to say there are a number of new and more established galleries that offer quite a variety of intriguing programs.
Eckert Fine Art's current exhibition is American Works on Paper featuring examples by some of the art world's biggest names such as Bruce Nauman, Helen Frankenthaler, Robert Mapplethorpe and Robert Motherwell. I was most impressed by the young Bin Feng's photograph The American Dream – Scriptorium (2015), which has a distinctly melancholy atmosphere to its mood and light as it speaks volumes about the cultural biases of the foreign born and the struggle to be seen as an American despite education and achievement.
I also very much enjoy seeing such a beautiful Robert Raushenberg collage in Untitled (Happy Birthday For Dave) (1978). The oddness of the borrowed imagery and use of textured materials, and the perfection of his color is a treat to behold.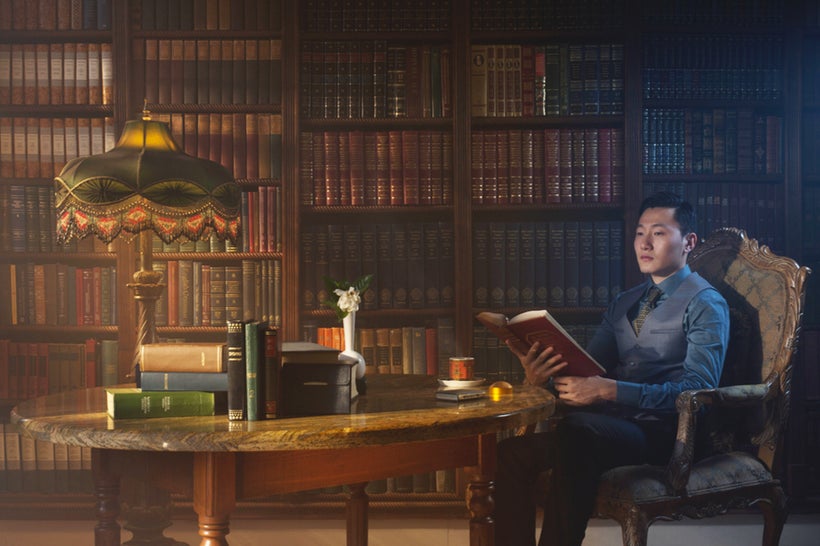 Morrison Gallery offers what should be very popular show locally. The exhibition, which is simply titled Salvador Dalí, contains a number of notable works. William 'Billy' Morrison has plans to build a new state-of-the-art gallery facility just up the road, while his current exhibition in the gallery's temporary space at 25 North Main Street, despite the fact that it is a bit over-crowded, offers a nice selection of work that is sure to please any fan of Surrealism or Dalí.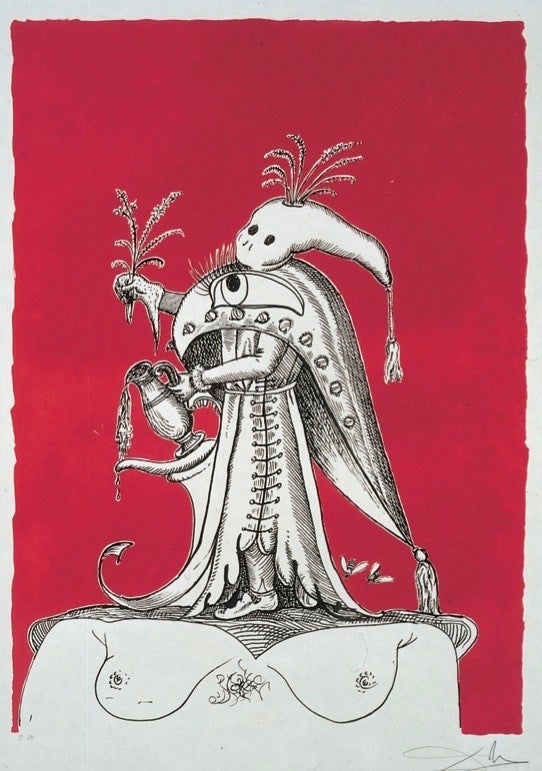 Lithographs like Pantagruel Y Tete á Fantome (1973) still feel oddly current and contemporary while the sculptures Profile of Time (1977-1984) and Space Venus (1977-1984) should easily satisfy anyone looking for an iconic Dalí work of art.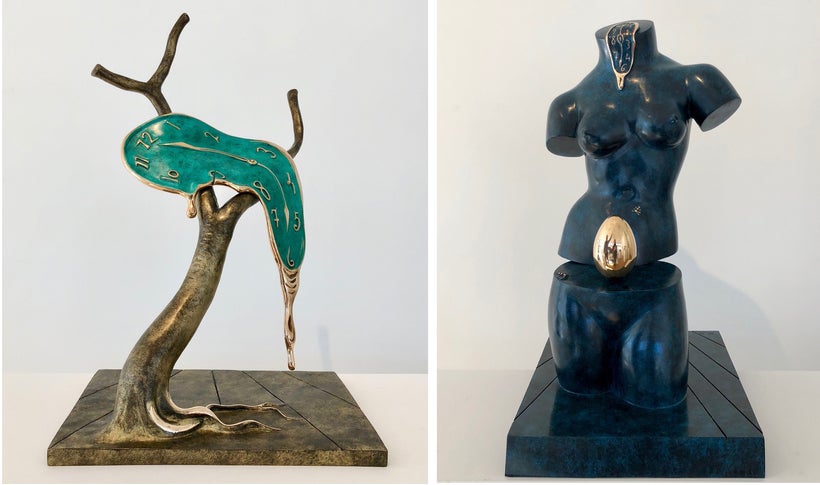 James Barron Art's current exhibition is a wild ride through deep anxiety and unbridled emotion. WithEllen Cantor: Two Edens, we see a complete breakdown of polite pretense in all her art from 1990 to 2013, as this highly charged array of objects and images bursts through social mores and preconceived notions in a timely, psyche-shattering way. Considering the recent occurrences of assaulted women now speaking out about past sexual trauma and harassment in the workplace this exhibition is even more pertinent.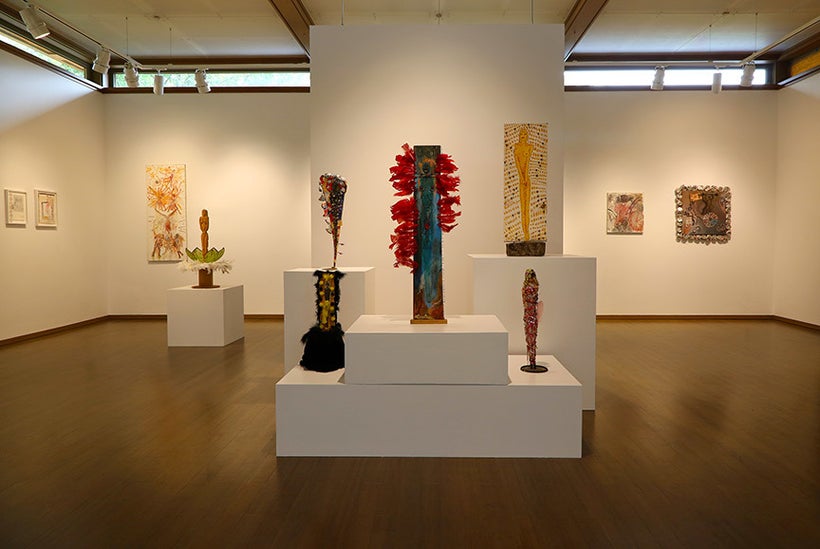 Richard Jacobs: Portraits at Ober Gallery pays tribute, in a way, to Picasso with highly textured passages over swiftly worked candy-colored grounds. The effect is stirring optically and intellectually while his way of breaking the expected planes is forceful, at times frantic and always fun.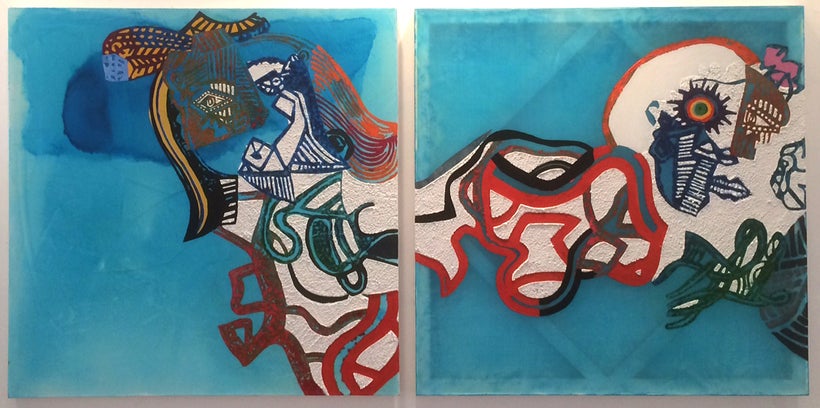 Then there is The Good Gallery, where you will find the work of Martha Wakeman in an exhibition titled Reflections. Over the past ten years, Kent resident Wakeman has made energetic renditions of the sights and serenity of the Italian landscape using only pastel on color paper.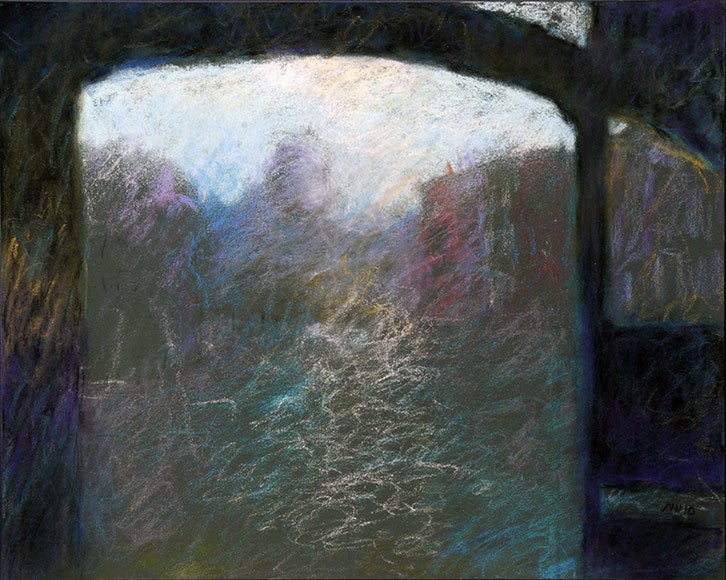 If you are a planning a trip to Western Connecticut make sure you visit Kent and their diverse offering of galleries.
Calling all HuffPost superfans!
Sign up for membership to become a founding member and help shape HuffPost's next chapter
This post was published on the now-closed HuffPost Contributor platform. Contributors control their own work and posted freely to our site. If you need to flag this entry as abusive,
send us an email
.