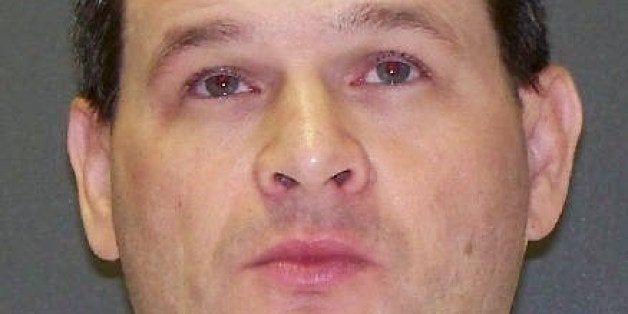 A man convicted of killing a Texas cop and a gas station customer in 2002, was executed by lethal injection Thursday night at the Huntsville State Penitentiary in Huntsville, Texas.
Kent Sprouse, 42, was pronounced dead at 6:33 p.m. according to a statement from the Texas Department of Criminal Justice.
Sprouse's last words can be read here:
I would like to apologize to the Moreno family and the Steinfeldt family for all of the trouble I have caused them. I would like to apologize to my family for all of the trouble that I have caused them. I would also like to thank my family for all of their support. I guess that's it.
Sprouse was convicted in 2004 of killing 28-year-old police officer Harry Steinfeldt and 38-year-old man Pedro Moreno. Sprouse received the death penalty for Steinfeldt's murder.
In 2002, Sprouse exited a Dallas-area gas station with a shotgun and fired in the direction of two men nearby. Witnesses testified that Sprouse appeared to have some trouble with his car before he shot and killed Moreno, who was pumping gas nearby. Steinfeldt responded to the scene and was shot twice by Sprouse. Though Steinfeldt was able to return fire and injure Sprouse, he died of his injuries.
Court records show Sprouse confessed to the officer who transported him to the hospital. Sprouse said he thought Moreno was an undercover cop who was following him and confessed to shooting him.
"I shot the other officer that was in uniform," Sprouse reportedly told the officer.
Defense attorneys were unable to convince the jury to weigh Sprouse's intoxication --he tested positive for methamphetamine -- as a defense or a mitigating factor to spare him the death penalty.
According to court records, friends and family suspected that Sprouse might be mentally ill, testifying he claimed to see dead people, talked to himself and said people were out to get him. Sprouse's mother testified that her son thought that people were talking to him through the television, and thought that the CIA and FBI wanted to kill him.
"He started hitting the meth and went crazy," Jim Jenkins, his lead trial lawyer in 2004, told The Associated Press. "Even his family was afraid of him."
Sprouse was potentially facing a postponement when the TDCJ revealed in early March it was running low on the chemical pentobarbital that it uses for lethal injections. As big drug manufacturers cut off their supply to prisons, corrections departments are increasingly turning to local compounding pharmacies for their supply.
By mid-March, the TDCJ was able to secure a new supply, but like all other states with lethal injection, did not disclose the specific source.
"The drugs were purchased from a licensed pharmacy that has the ability to compound," TDCJ Spokesman Jason Clark said in a statement.
The Texas Coalition To Abolish The Death Penalty Executive Director Kristin Houlé told The Huffington Post Tuesday that her group continues to oppose all executions and will be holding vigils for Sprouse around the state Thursday.
"Texas has scheduled four executions to take place this month," Houlé said. "This is occurring at the time when there's growing opposition to the death penalty and executions are on hold in many other states."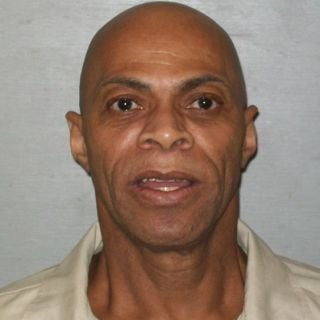 The Long Wait For Death Row Inmates