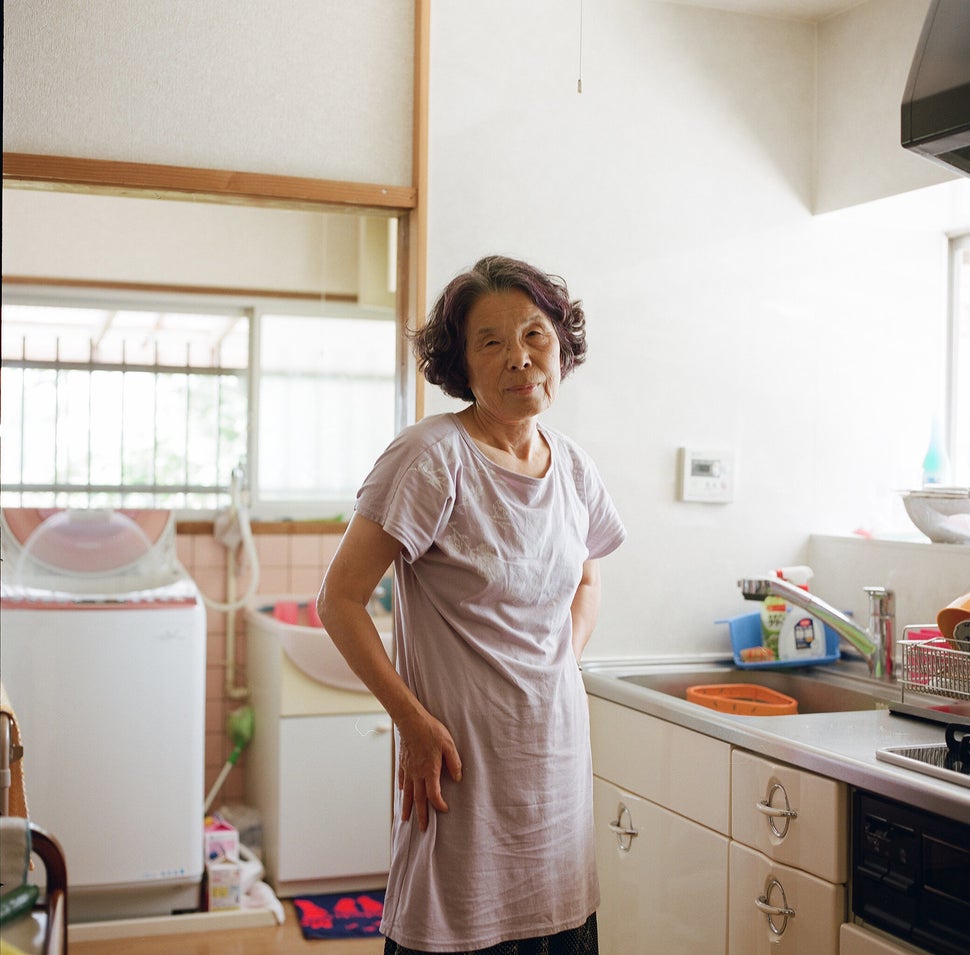 This is Mitsugetsu. Tokyo-based photographer Kenta Nakamura met her for the first time in 2012 and has been photographing her ever since.
He's documented her in a T-shirt, and high heels, and an apron, and draped in an American flag. Reclining on a sofa, slouched across a table or crouched among bouquets of flowers. There is something about the images ― more specifically, about the subject ― that draws the viewer in.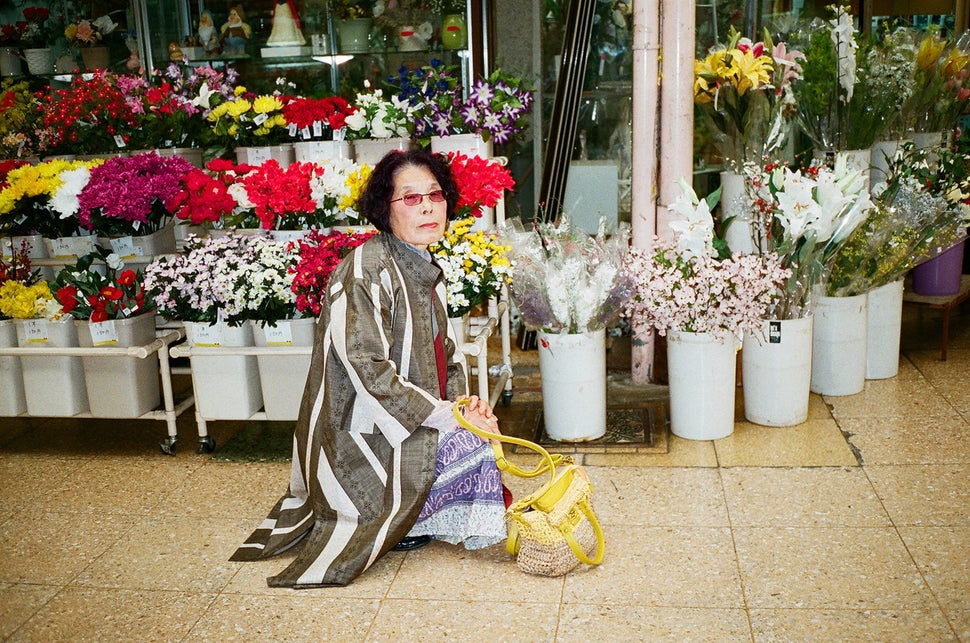 It's not quite that Mitsugetsu, in her playful demeanor and vulnerable expressions, appears ageless. It's that she seems to embody so many different ages at once. Grandmother and mother and daughter and granddaughter all reside in her smiling eyes. 
Nakamura's Instagram account similarly showcases images of Mitsugetsu and other older women dressed in princess costumes, staring affectionately into his lens, or striking a fashion-friendly pose. In a country where more than a quarter of its population is aged over 65 (and set to increase to 40 percent by 2055, according to the BBC), Nakamura is tackling a subject that is both personal and public.
"I consider photography as a communication tool," the photographer writes online. We reached out to Nakamura to learn more about his relationship to his subject, and his responses were brief. He called the photos "positive with comic intentions," and hopes they incite viewers to interrogate the norms that often govern ideals of beauty.
"Capturing her freedom, strength, loneliness, weakness and her 'inner-child' through my lens made me realize how beautiful women can be in any age," Nakamura said. "I want you to feel the beauty different from what is generally thought."
The lovely photos, simple as they may be, will bring a smile to your face. And sometimes that simple gesture means the world. 
Calling all HuffPost superfans!
Sign up for membership to become a founding member and help shape HuffPost's next chapter
BEFORE YOU GO
PHOTO GALLERY
Powerful Photos Of Older Women Show Femininity Is Ageless