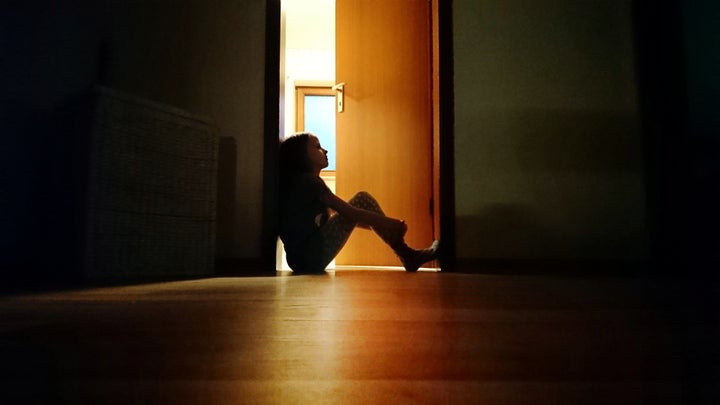 A bill to stop child marriage in Kentucky was stalled by a conservative group this week, leaving some state lawmakers furious. But the group said they just want to protect parents' rights in the process.
State Sen. Julie Raque Adams (R-Louisville) introduced Senate Bill 48 after she learned that Kentucky has the third-highest rate of child marriage in the country, just below Texas and Florida, according to Insider Louisville. From 2000 to 2015, more than 10,000 children were married in Kentucky, according to the Tahirih Justice Center.
Donna Pollard, a leading advocate for the bill, told the Courier Journal that she was married at 16 to an older man who had sexually abused her since she was just 14. She said she was encouraged to marry by her mother, who had been wed at just 13 years old herself.
She described her former husband as a "perpetrator" who regularly abused her.
"I felt just completely and totally trapped," said Pollard, who is now divorced.
The so-called "child bride" legislation would bar marriage for anyone under age 17 and require judicial approval for a 17-year-old to wed. Under current law, 16- and 17-year-olds can marry with parental permission, and children can marry even younger when there's a pregnancy involved, Insider Louisville explains.
Passage of the bill would seem easy enough. But late Wednesday, Adams tweeted that a vote on the legislation had been stalled. She told Insider Louisville that the Family Foundation of Kentucky, a conservative group that lobbies on social issues, was behind the delay.
Eileen Recktenwald, the executive director of the Kentucky Association of Sexual Assault Programs, also expressed her disgust.
"This is legalized rape of children," Recktenwald told the Courier Journal. "We cannot allow that to continue in Kentucky, and I cannot believe we are even debating this in the year 2018 in the United States."
Mary Kunze, a spokeswoman for the Family Foundation of Kentucky, told HuffPost that the group supports the bill overall, but wanted changes to the provision allowing a 17-year-old to get married with a judge's consent. Kunze said they wanted it to make clear that a parent must also agree to the marriage.
"We just want the language cleaned up," Kunze said. "The compromises have all been made. We're hoping the bill can come back this next week."
Adams told Insider Louisville that the bill is being adjusted, but she had one caveat: "Many times the parents are the problem," pushing their kids "into the arms of a predator."
The story has been updated with comment from a Family Foundation spokeswoman and the headline has been adjusted to make clear that the foundation opposes child marriage.
Popular in the Community