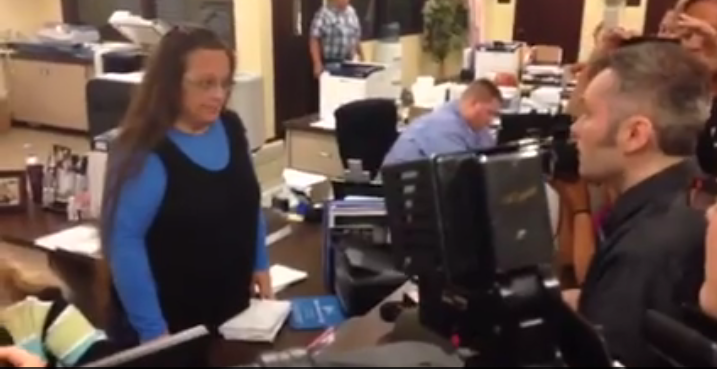 A video posted to Facebook by WKYT shows the gay couples repeatedly demanding that the clerk, Kim Davis, issue them marriage licenses.
"We are not issuing marriage licenses today," Davis says in the video.
"Under whose authority are you not issuing licenses?" asks one of the men.
"Under God's authority," Davis responds.
The Rowan County clerk then asks the men to leave, before retreating to the back of the office herself.
UPDATE: The lawyers for the same-sex couples who originally sued Davis filed a motion Tuesday to hold the county clerk in contempt of court for refusing to issue them a marriage license.
According to a copy of the filing obtained by Michael Scarcella of The National Law Journal, the couples are not seeking to compel Davis to issue the licenses through incarceration. Instead, they asked the court to impose "financial penalties sufficiently serious and increasingly onerous to compel Davis' immediate compliance without further delay."
Popular in the Community