Like his father, grandfather, and great-grandfather, Carl Shoupe spent his best years in the mines of Harlan County, Kentucky.
Harlan County is a once-vibrant coal mecca nestled against the Virginia border in the state's southeast corner. Shoupe joined labor fights there in the early 1970s, when union miners battled coal executives and their political patrons for better pay and protections in a struggle enshrined in Barbara Kopple's 1976 documentary "Harlan County, U.S.A." Shoupe looks back fondly on the industry's heydays, when the money flowed steadily into Benham, the 500-person town where he has lived for the past 30 years, and it qualified as a "Cadillac coal town."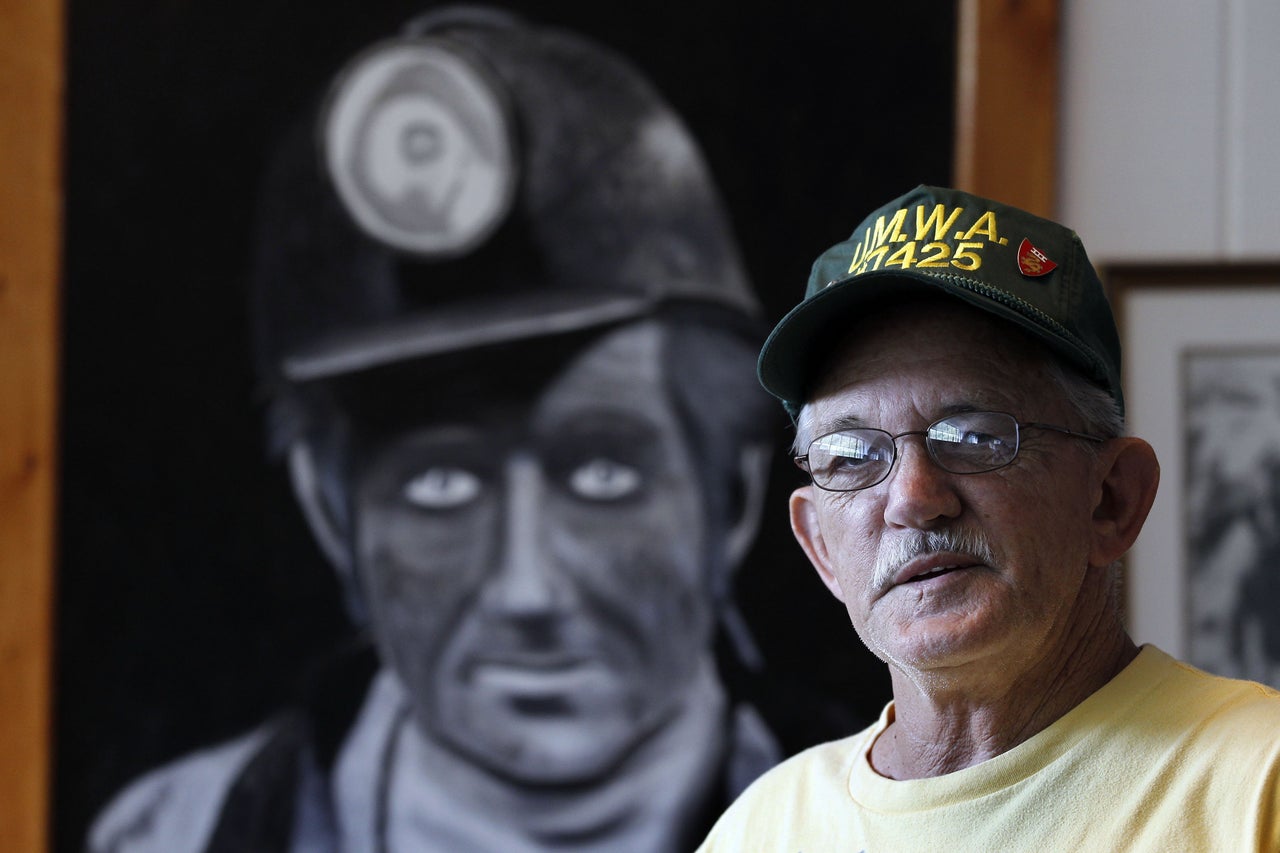 By 2006, years after he'd retired, the industry had changed dramatically. Hardhat-clad men toiling underground had given way to a new method of mining. Unable to cheaply mine Harlan County's exhausted seams, coal companies took to blowing the tops off mountains with explosives, leaving patches of barren, craggy wasteland amid a once idyllic hilly, green canopy of sugar maples, oaks and hemlocks. Worse yet, the coal firms brought in non-union workers to do the job.
"It was all scab miners," Shoupe, 70, told The Huffington Post in a recent phone interview. "My generation of coal miners in Eastern Kentucky is the last generation of union coal miners. There's not a block of coal being mined today in the commonwealth of Kentucky by union miners."
The coal industry may have been keeping the lights on at night and homes warm in winter, but it wasn't putting food on the table anymore, at least not for Harlan County.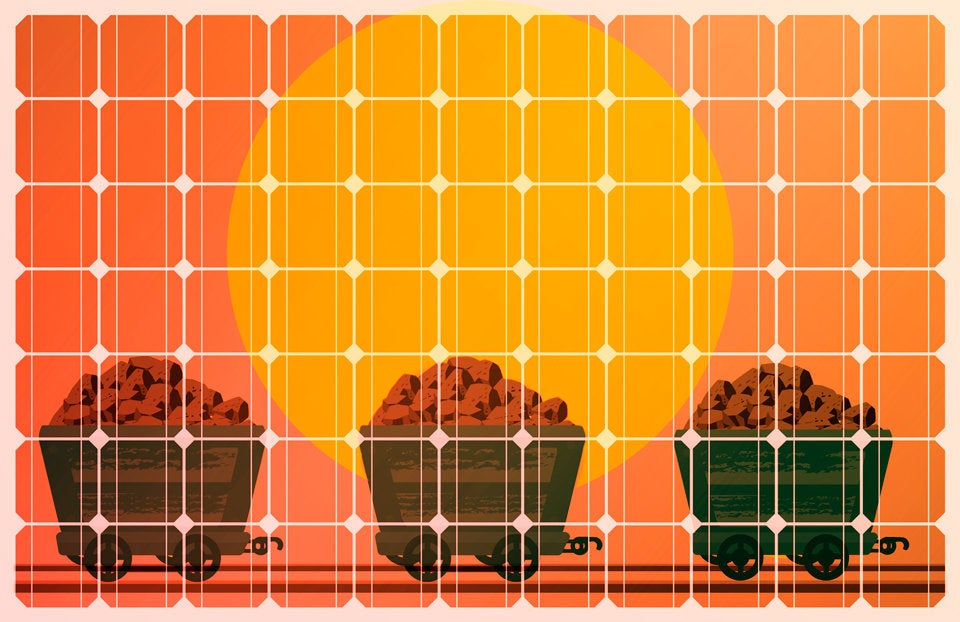 Eleven years ago, Shoupe decided to do something about his area's economic slump. He started researching renewable energy, still a nascent industry then, and preaching what he learned. To many of his neighbors, his words were heresy.
"They were calling me every kind of turncoat," Shoupe said. "We took some abuse, man, let me tell you. They cursed us and called us everything in the world, saying we were trying to cut down the coal industry."
In 2010, he and a like-minded friend ran for city council in his hometown of Benham, and both won. In political office for the first time, Shoupe hoped he could start changing local policy. The town's mayor, a coal industry supporter, proved an obstacle to Shoupe and his allies, but his seat on the council became a helpful pulpit for talking up his energy plans.
In 2013, he launched a campaign with Kentuckians For The Commonwealth, a grassroots group advocating for change in poverty-stricken coal country, to raise tens of thousands of dollars from nonprofits like the Sierra Club, Climate Justice Alliance and MoveOn.org to demonstrate the potential for renewable energy. That summer, they used about $10,000 to fix up the home of an elderly widow who was spending up to $700 a month on heating in the winters. They hoped the project would be a proof of concept, that even families indoctrinated in the coal industry's tribalism toward other fuel sources would understand the value of at least saving money on energy.
"The first winter after we finished was so cold and so bad most people in the community's electricity bills went sky high," Shoupe said. "Her electrical bill went down by half of what it was in years past."
Four years later, his campaign got its biggest win, when the Kentucky Coal Mining Museum, a 36,000-square-foot shrine to the business that built Benham, installed about 80 solar panels on its roof in hopes of saving money on energy. The move generated surprised headlines across the country. The San Diego Union-Tribune declared an "irony alert." ABC News called it a "sign of the times" and filed the story under its "weird" section. The New York Times columnist Thomas Friedman praised the museum for seeing the future, even when "Trump doesn't."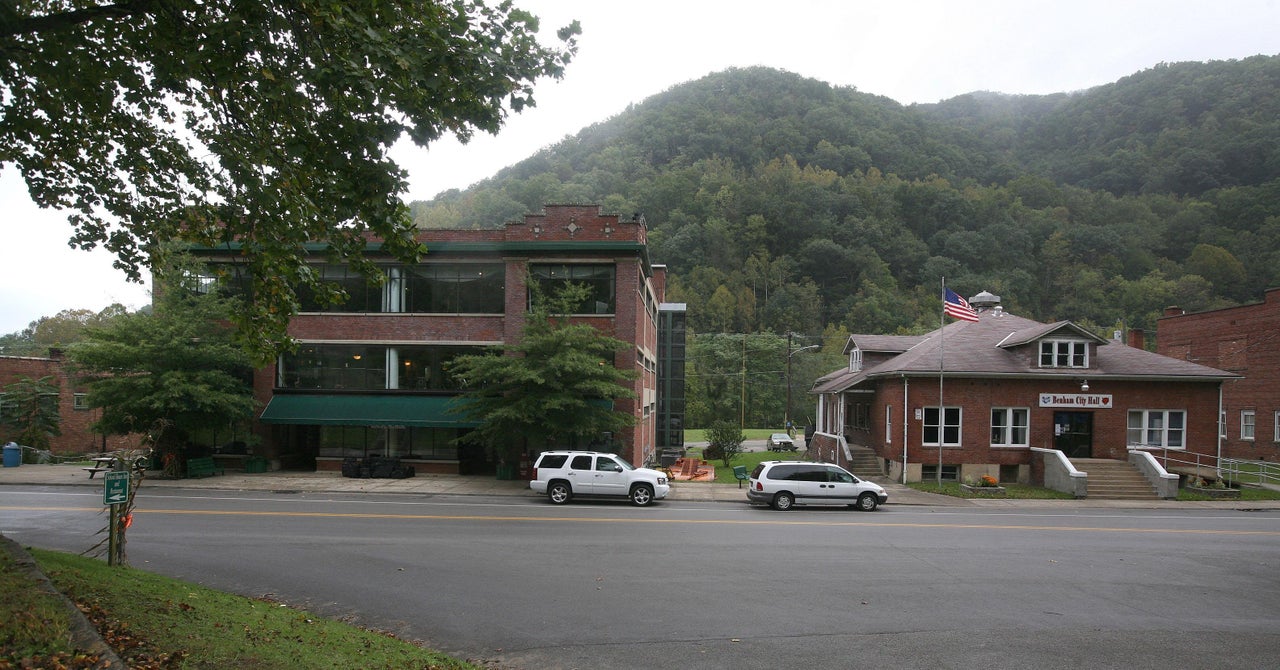 Despite his seat on the municipal power board, Shoupe, who has spent the past six months recovering from surgery, cheered the victory from the sidelines.
"We believe that this project will help save at least $8,000 to $10,000 off the energy costs on this building alone, so it's a very worthy effort and it's going to save the college money in the long run," Brandon Robinson, communications director of Southeast Kentucky Community and Technical College, which owns the museum, told WYMT, the local CBS television affiliate.
President Donald Trump signed a sweeping executive order last month meant to boost the coal industry, the demise of which he blamed on Obama-era environmental policies. At a signing event at the Environmental Protection Agency, he trotted out a handful of miners, meant to represent the Appalachian voters who helped propel him to an unlikely victory in November. But as coal jobs have dwindled to about 77,000 ― making the roast beef chain Arby's a bigger employer than the coal industry ― the move seemed more of a boon to coal executives than miners. Under that backdrop, the story of the museum went viral.
The project's supporters say choosing clean energy isn't a radical decision to save the planet. It's about saving money.
"If we can help just an average homeowner save $100 a month, for instance, they can spend that $100 at a food store and they can help generate more economic development for our area," said Blake Enlow, executive director of COAP Inc., a nonprofit that builds energy-efficient homes in the Harlan County area. "Regardless of what's going on with the coal industry, if we can save people money that's the important thing. Heck, it may just allow them to go out and eat dinner somewhere that they couldn't before."
Kentucky currently gets 92 percent of its electricity from coal, and nearly 1.4 million tons come from Eastern Kentucky, according to the state's latest energy report. But as solar technology becomes cheaper, the commonwealth could become a powerhouse for the energy source, and a major provider to nearby states. One-off commercial rooftop projects like the one at the coal museum are helpful, but utility-scale ventures are needed to make a serious impact.
Since 2010, the cost of installing a large-scale solar farm has fallen 70 percent, according to data firm Bloomberg New Energy Finance, or BNEF. The price is forecast to dip by an additional 15 percent over the next three years.
"They were calling me every kind of turncoat. We took some abuse, man, let me tell you."
"What makes solar development in the region attractive is the impressive cost declines that we've seen over the last several years," said Nathan Serota, a New York-based solar analyst at BNEF.
Some Southeastern states, Georgia and Florida for example, have granted monopolies to utilities, which means only those companies can sell electricity to customers. Kentucky, by contrast, has access to deregulated wholesale electricity markets, so a solar farm developer could sell electricity directly to corporations and small businesses, including those across state lines, Serota said.
"Kentucky, by virtue of its location, is partially connected to a liquid electricity market, versus in other states in the Southeast that are entirely vertically integrated with monopoly utilities," he said. "Generally speaking, it is often easier to develop solar projects when you'll be able to sign contracts with buyers of electricity in a deregulated, liquid power market."
That could be a major boon for jobs. Between 2011 and 2016, coal mining jobs across the U.S. declined by 44 percent. Solar installation jobs more than doubled over the same period. In Harlan County, where the unemployment rate is roughly twice the national average, that could be a welcome sign.
Increased solar production could attract more corporate employers, too. Over the last few years, major companies including Toyota, Walmart, General Motors and Ford have committed to deadlines by which they will completely power their operations with renewable energy. But Kentucky simply doesn't have enough clean energy to go around.
At Toyota's assembly plant in central Kentucky, the Japanese automaker last year turned instead to methane emissions released from rotting trash in a nearby garbage dump for energy. The methane is captured in black tubes that run 6 miles underground back to the Toyota factory.
"They either have to put it in their system, or people will be looking at alternate ways to get that energy in a renewable form," Kevin Butt, Toyota's regional sustainability officer, said in an NPR segment broadcast on Monday.
But developers are making progress.
On Tuesday, the Berkeley Energy Group, EDF Renewable Energy and former Democratic Kentucky state Auditor Adam Edelen announced a proposal to convert a former strip mine into a solar farm, installing hundreds of thousands of panels in the Kentucky mountains. The developers are exploring sites mined by mountaintop removal.
"If you could turn one coal mine into an average-sized large-scale solar project, you would effectively triple or quadruple the whole state's total installed solar capacity in one project," Serota said. "That's how small the amount of solar development has been in Kentucky thus far."
But, viewed another way, he said: "That would be just getting started."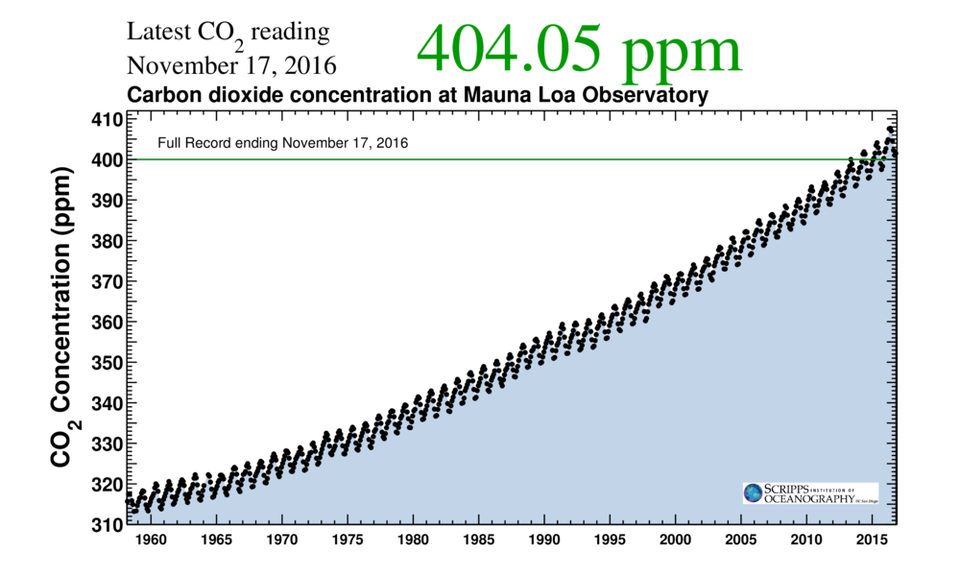 Climate Visuals For The Climate Change Denier In Your Life