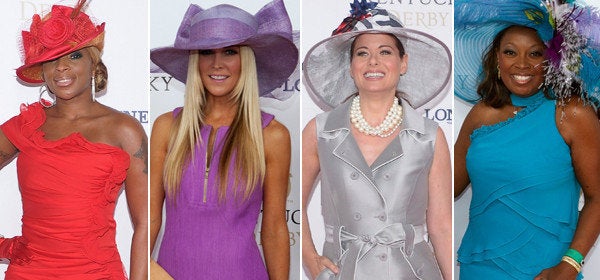 Happy post-Cinco de Derby, everyone! How are those margarita/mint julep hangover headaches feeling?
Mixed into the champagne-sipping, horse-cheering fans were several behatted celebrities, including Debra Messing, Tinsley Mortimer, Star Jones, Miranda Lambert and Erin Andrews.
Despite this past year's revived interest in small, quirky fascinators (we wonder why...), the Derby hats were big, bold and bright. There were lots of flowers involved. They were quite matchy-matchy to everyone's outfits. And for the most part, they weren't necessarily the ones we would have chosen... but who really cares when you're drinking champagne from mini bottles with straws??
Below, see the celebs and the regular folks who got dolled up for the Kentucky Derby. Which fascinator was your fave? Vote on the pics!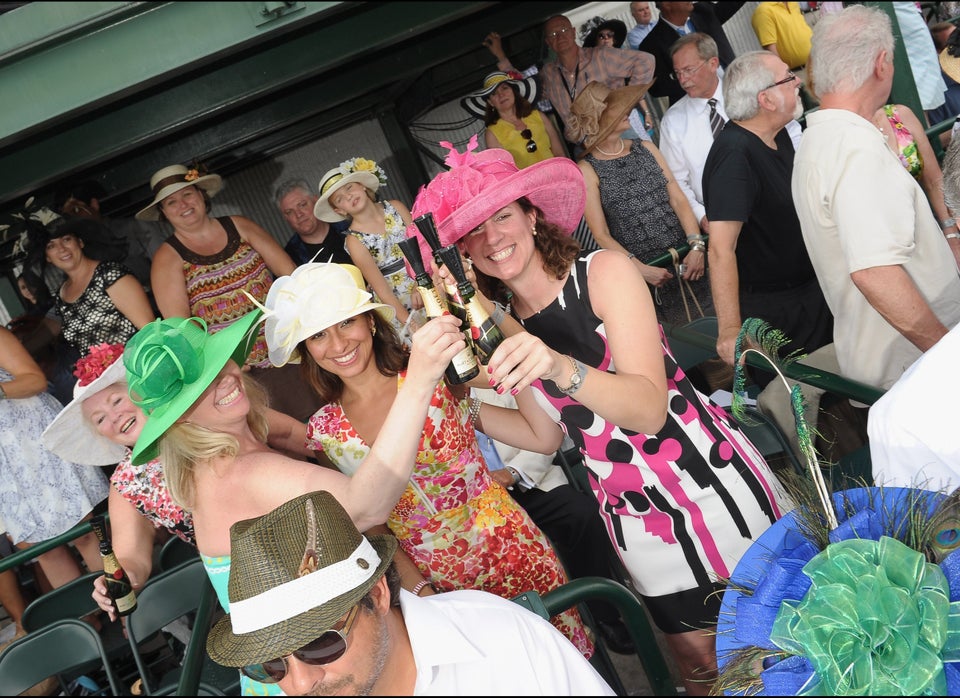 Kentucky Derby 2012 Fashion