Horse racing fans can start California dreamin' of another Triple Crown winner.
California Chrome won the 140th Kentucky Derby at historic Churchill Downs on Saturday to open the 2014 Triple Crown season. The favorite at post time with 5-2 odds, California Chrome, with jockey Victor Espinoza in the saddle, started from the fifth post position and pulled away late from the rest of the 19-horse field for a dominant victory. The winning pair covered the 1 1/4-mile distance under the twin spires at Churchill Downs in 2:03.66 in front of a crowd of 164,906 fans.
The "most exciting two minutes in sports" began with Uncle Sigh surging to the lead early and setting the pace with Chitu. Chrome broke from the gates without notable trouble and Espinoza kept the California-bred horse just behind those early leaders. As the field of three-year-old horses came into the top of the final stretch, California Chrome broke away. Accelerating into the final furlong, Chrome built a lead as great as five lengths before the margin was closed somewhat before the finish line. Commanding Curve finished in second place, 1 3/4 lengths behind, with Danza following in third place. Wicked Strong was fourth and Samraat finished fifth.
CLICK HERE for complete 2014 Kentucky Derby results

"I never dreamt of winning two Kentucky Derbies in my entire career," Espinoza, who won the Kentucky Derby and Preakness in 2002 on War Emblem, told NBC's on-horse reporter Donna Brothers on the track after his winning ride. "It's an awesome feeling and when I work hard, everything comes along."
There was $35,081,211.39 wagered on the race, according to KentuckyDerby.com, and California Chrome paid $7 to win, $5.60 to place and $4.20 to show on a $2 bet. Commanding Curve paid $31.80 to place and $15.40 to show with Danza paying $6 to show.
Horse racing has not had a Triple Crown champion since Affirmed in 1978. The second race in the Triple Crown circuit, the Preakness, is set for May 17 at Pimlico in Baltimore. The final race of the Triple Crown, the Belmont Stakes, will take place in New York on June 7.
"We'll see you all in Maryland," Steve Coburn, one the California Chrome's owners, told NBC's Bob Costas. "And then we'll see you all in New York."
Related
Before You Go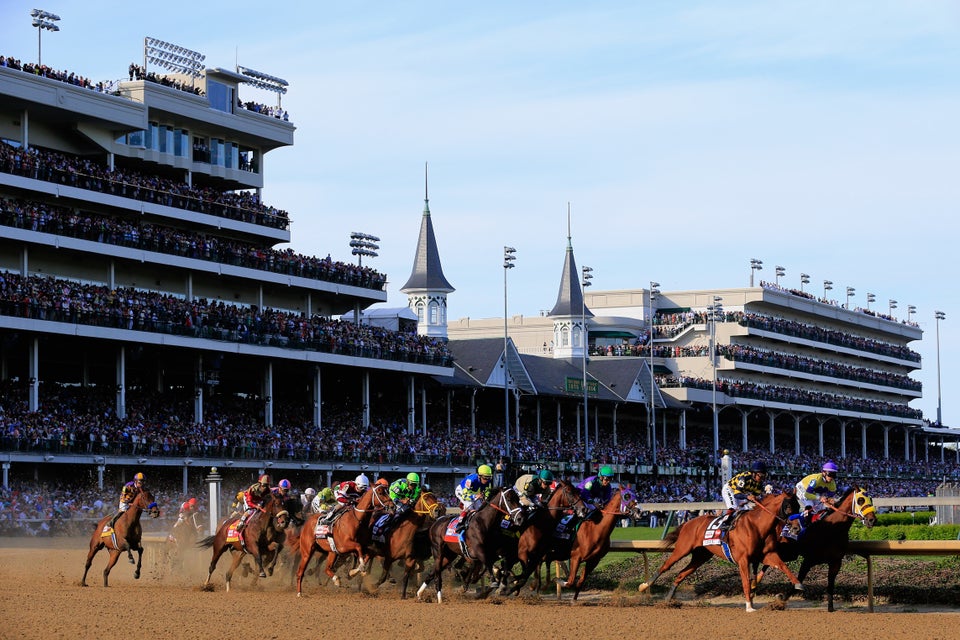 PHOTOS: 140th Kentucky Derby
Popular in the Community