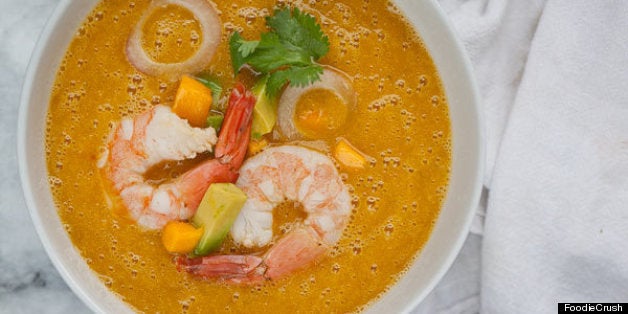 The Kentucky Derby, like other sporting events we actually pay attention to, requires an excellent, Kentucky-themed spread of food and drinks. Everyone knows that the mint julep is this day's iconic cocktail, but we want everyone to be equally as well-versed in Kentucky hot browns, burgoo and our new favorite, Benedictine Spread.
Until today, we weren't acquainted with Benedictine Spread, and in case you weren't either, a quick note of background: invented by caterer Miss Jennie Benedict, this green-tinged cream cheese, cucumber and onion dip became a favorite in delicate finger sandwiches at Derby parties. We love this idea, as it kind of represents the whole spirit of Derby Day -- a mildly down and dirty excuse to gamble and drink bourbon during the day, clothed in the Southern elegance of a tea party. We're already picking out our hats and julep cups. Happy Derby Day, everyone!
What's your favorite Kentucky Derby recipe? Let us know in the comments!