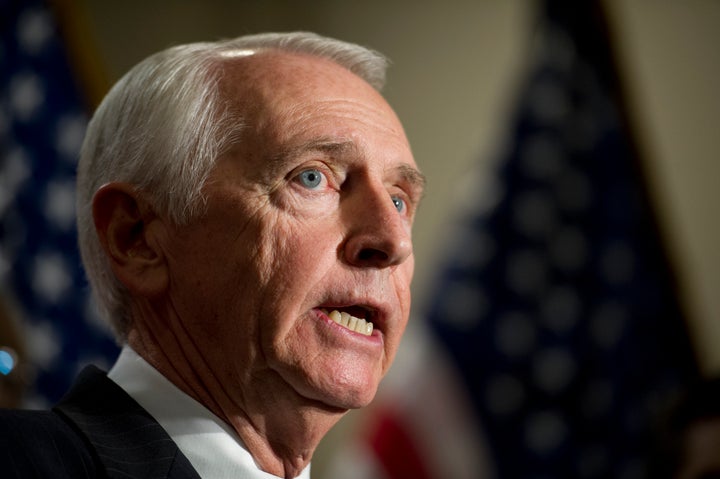 WASHINGTON -- In the fall of 2013, there were very few doctors in Kentucky willing to prescribe naloxone, which can save opioid addicts who are overdosing. But in Northern Kentucky, the region of the state hardest hit by the heroin epidemic, a group of volunteer doctors, nurses and treatment advocates opened a clinic where they dispensed the medication for free.
Because naloxone works by sending the addict into immediate withdrawal, it has no street value. It's used in medical emergencies, and health care professionals say that addicts and their loved ones should always have it on hand in the same way one keeps a fire extinguisher at home.
Not everyone was ready to hear that message two years ago.
The naloxone-dispensing clinic that started up in Northern Kentucky wasn't easy to find. When it opened in late 2013, the clinic was located in Falmouth, an isolated town almost an hour from Cincinnati and its Kentucky suburbs, where most of the region's heroin trade took place.
It was not an ideal location. They had sought a spot closer to Cincinnati but area treatment officials had pushed back, according to Jason Merrick, the clinic's main organizer. Merrick is head of the Kentucky chapter of People Advocating Recovery, which seeks better treatment policies and options for people with substance abuse disorders.
Location wasn't the only difficulty: The clinic was open just one day a month, for four hours.
In February 2014, when I visited, the front door's glass window was broken and covered with a black trash bag fastened with duct tape. Inside, the space was cold and grim. The facility had no heat. The bathroom had no running water. There were stains on the ceiling. As staff prepared to open, a volunteer joked, "I feel like I'm on 'Survivor.'"
Dr. Jeremy Engel, one of the clinic's doctors, wrote only four prescriptions for naloxone that day. The eager volunteers, bundled in their winter coats and gloves, overwhelmed the few patients who stumbled through the doors, loading them up with brochures, free coffee and bags of potato chips, before passing them on to Engel.
One patient, a man who looked to be in his late teens or early 20s, nearly passed out while trying to fill out the intake form. "Who's your emergency contact?" the nurse asked. "It's just me," the man replied. "Just put n/a," the nurse quietly instructed.
Eventually, officials in Kenton County, Kentucky, allowed the clinic to open up on the seventh floor of a court building -- the site of the old county jail. Not exactly a space that addicts wanted to visit.
Merrick said their work handing out free naloxone kits wasn't always viewed positively. A common sentiment they faced, he said, was that addicts deserved their overdoses.
"I've heard first responders say they wish they'd all die so they wouldn't have to deal with them anymore," Merrick recalled.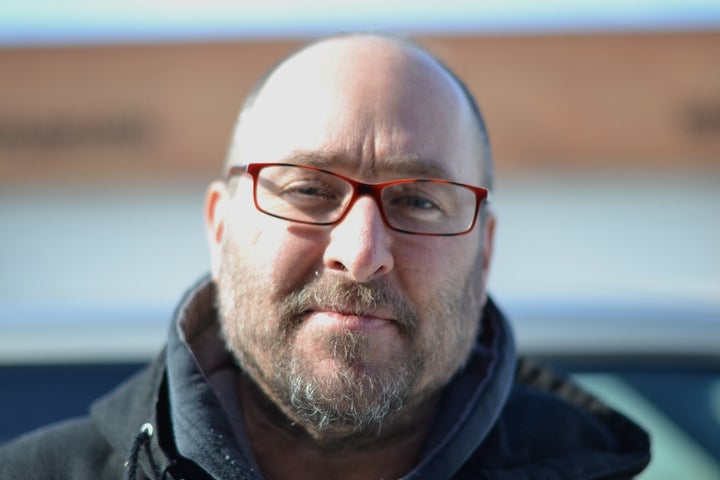 Engel added that doctors he knew were skeptical of the clinic's work. He said the abstinence-based treatment community was also resistant to naloxone. "It has to do with lack of education," he explained.
Karyn Hascal, president of The Healing Place, Kentucky's most influential 12-step based treatment center, told The Huffington Post in early 2014 that addicts shouldn't be allowed to have naloxone. "For our clients, I think it's a mixed message and I think it's a dangerous message," she said. "If fear of dying is the only thing that gets them into treatment, I don't want to take that away."
As more and more Kentucky residents died from overdoses, the attitude toward naloxone began to shift. And addicts started to tell the clinic that the naloxone kit had saved their lives. At least 27 self-reported being saved with a kit, Merrick said.
"When we had a few saves, people got more comfortable with the idea," said Dr. Mina Kalfas, who wrote prescriptions for the naloxone kits and worked at the clinic.
The clinic ended up handing out 500 naloxone kits during its first year and a half. All this made for a small, but tangible success story in a region with very few.
The clinic still struggled. While the volunteers were able to establish trust with addicts and their families, they couldn't reliably secure the naloxone kits. Funding dried up just as the cost of the medication rose. In the last few months, the clinic ran out of both funding and naloxone. It was only recently able to obtain new kits.
But access to naloxone may soon be improving across the state. In March, Kentucky legislators finally and fully embraced the medication. They passed a wide-ranging heroin treatment bill that included provisions to expand access to naloxone and give protections to people who administer it.
Opioid addicts can now pay for naloxone at a pharmacy without a prescription. Addicts, their loved ones or another third party just have to find a pharmacist who has been certified and who is working in collaboration with a willing doctor. The pharmacist must have a written agreement from an area doctor that outlines who can receive the medication -- persons taking opioids for pain management, heroin users, family members of those at risk, and so on.
State Rep. John Tilley (D-Hopkinsville), who helped draft the legislation, said there were some opponents to expanding access to naloxone. "Generally that melted away the more we talked about it," he said.
Both physicians and pharmacists helped draft the new naloxone regulations, Tilley said. He added that the naloxone issue was never a sticking point among legislators debating the bill.
The state's pharmacists have been receptive to their new role, said Trish Freeman, a clinical associate professor at the University of Kentucky's College of Pharmacy and the president-elect of the Kentucky Pharmacists Association.
In late June, the first group of pharmacists were trained on the opioid epidemic, the use of naloxone, and how they can work within the new law. Roughly 30 pharmacists participated in the original training, Freeman said. Two certified pharmacists have since entered into agreements with doctors on dispensing naloxone without a prescription at their pharmacies.
Freeman's association is advocating that doctors provide a protocol to allow pharmacists to offer naloxone to anyone who asks for the medication.
"It's clear why it's important -- we have people dying," Freeman said. "People can't have an option of being treated for their addiction if they're dead."