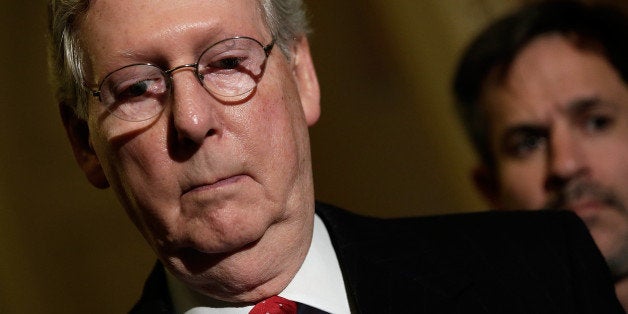 The vast majority of Kentuckians support the state's decision to expand Medicaid, putting them at odds with Senate Minority Leader Mitch McConnell (R-Ky.), according to a poll conducted by the University of Cincinnati and funded by the nonprofits Foundation for a Healthy Kentucky and Interact for Health.
About half of the states, including Kentucky, have chosen to opt into an expansion of Medicaid eligibility, under the Affordable Care Act, to cover all residents with incomes up to 138 percent of the poverty level.
But McConnell has questioned the decision by Kentucky Gov. Steve Beshear (D) to accept the expansion, arguing that it will be costly to the state.
"Given Kentucky's struggles to finance its current Medicaid program and the uncertainty of future federal funding, I am surprised the governor would make this decision to further implement Obamacare and expose the commonwealth's taxpayers to more open ended expenses they cannot afford," McConnell said in a statement last May, according to Louisville-based WPFL.
"This means that people like Rand Paul and Mitch McConnell are clearly out of touch with their own party in Kentucky as it relates to at least that portion of the law," Rep. John Yarmouth (D-Ky.) told WPFL.
The poll surveyed 1,551 Kentucky adults by phone between Oct. 25 and Nov. 26 last year. The results were released Friday.
REAL LIFE. REAL NEWS. REAL VOICES.
Help us tell more of the stories that matter from voices that too often remain unheard.
BEFORE YOU GO
PHOTO GALLERY
U.S. Capitol Photos