WASHINGTON -- Kentucky attracted the national spotlight over the past two years as the state slashed its uninsured rate and implemented Obamacare more smoothly than President Barack Obama himself. Progressive activists and health care advocates fear that's all in jeopardy after Tuesday's victory by conservative Republican Matt Bevin in the race to be the next governor.
Bevin has vowed to roll back Kentucky's participation in the Affordable Care Act by dismantling the state's health insurance exchange, Kynect, and curtailing the expansion of Medicaid that has given health coverage to about 400,000 poor Kentuckians since 2013.
"It's heartbreaking. It really is," said Emily Beauregard, the executive director of Kentucky Voices for Health, an advocacy organization in Louisville. "We see a lot of positive things happening in Kentucky, and we're really concerned that we're going to lose some of that access to care that's been so critical, and that all the work that we've done and the national model that Kentucky has become is going to be lost."
Still, Bevin has made notable steps toward moderating his position on Obamacare in Kentucky during the latter stages of the campaign. And whatever he attempts when he takes office next year, Bevin may well have to hope a Republican occupies the White House in 2017 for his more ambitious plans to become reality.
Bevin will seek those changes against a backdrop of major progress in Kentucky the past two years. Since enrollment in private coverage from health insurance exchanges like Kynect and in expanded Medicaid took effect at the beginning of 2014, Kentucky has slashed its uninsured rate by more than 11 percentage points to 9 percent, a decline second only to Arkansas' more than 13 percentage points, Gallup reported. About half a million Kentuckians have enrolled since then, and the 400,000 new Medicaid enrollees make up most of them.
Bevin's election jeopardizes those advances and marks the first time since Obamacare sign-ups started that a new governor will ascend on a platform that includes undoing elements of the program already in place. Republican Arkansas Gov. Asa Hutchinson had such an opportunity this year, but declined to support doing away with the privatized Medicaid expansion created by his Democratic predecessor, Mike Beebe, despite conservatives clamoring for its repeal. Four states either abandoned plans for handling their own enrollments or halted those activities amid technical or financial troubles, but Kynect would be the first successful state-run exchange to shut down.
During his campaign against Democratic Attorney General Jack Conway, Bevin promised to reverse the course set by term-limited Gov. Steve Beshear, a Democrat who established Kynect and expanded Medicaid under state laws that allowed him to circumvent the state legislature, which is divided between Republicans and Democrats.
"There are ways to make this program probably more efficient and still have the same result," said House Speaker Greg Stumbo (D), a state legislator from eastern Kentucky. "I'm willing to work with Gov. Bevin any way I can to try to accomplish that. I'm not willing to throw those people off the Medicaid rolls."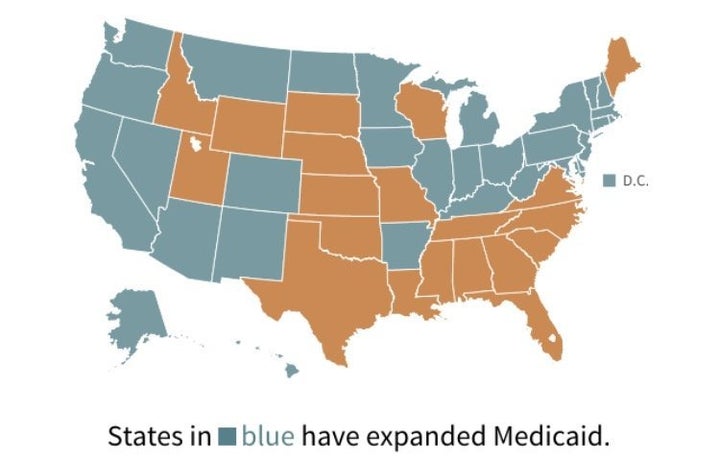 Bevin announced plans to scrap Kynect and transition current enrollees to the federal health insurance exchange accessible from HealthCare.gov for the benefits they would use in 2017; enrollment for 2016 plans began Sunday. Bevin also vowed to take on Medicaid, which currently covers almost 1.2 million Kentuckians, or about a quarter of the state's residents. The governor-elect has said the state can't afford to pay its share of the expenses for the exchange and the Medicaid expansion, the latter of which is nearly fully federally funded.
But as the campaign progressed, Bevin backed away from earlier calls to completely eliminate the Medicaid expansion, saying instead he would seek federal permission to overhaul the program, a position he repeated in an interview with NBC News Tuesday. Bevin referred to the deal Republican Indiana Gov. Mike Pence struck with the Obama administration to expand Medicaid but add new requirements for beneficiaries, such as making them pay a higher share of their medical costs than people in other states. "Nobody's losing anything," he told NBC News.
If Bevin's ambitions are limited to remodeling Medicaid as states like Indiana, Arkansas and Michigan have done, he may win approval from the U.S. Centers for Medicare and Medicaid Services, or CMS, to move ahead.
"If he's envisioning a negotiation along the lines of what has been successful in other states, I'm confident that officials at CMS could engage in that kind of discussion with him," White House press secretary Josh Earnest said Wednesday. "It certainly beats the alternative that he colorfully described as 'bouncing people off Medicaid.'"
Stumbo expressed skepticism that the Medicaid reforms in Indiana and other states actually improve the program. "If there's a better way to build a mousetrap and it still catches the mouse, I'm totally receptive to listen to those ideas. If we're going to build a mousetrap that can't catch a mouse and tell people that it can, I'm not going to be a part of that," he said.
And if Bevin seeks bigger changes than those obtained by Indiana and other states, like halting new enrollments, CMS would almost certainly turn him down -- at least as long as Obama or some other Democrat is in the White House.
"The administration will never agree to capping enrollment," said Sara Rosenbaum, a law professor at George Washington University and a Medicaid expert. "It's out of the question -- a non-starter."
Having won conservative plaudits for his uncompromising opposition to Obamacare, Bevin could feel pressure to act swiftly in rolling back the health care law. But the newly elected governor may also get a grace period to make the reforms he promised.
David Adams, a Kentucky political operative who managed Rand Paul's successful Senate bid in 2010, said the real big steps in modifying Medicaid expansion would come if a Republican wins the White House this November.
"Anything that we can do to stem the tide is worth trying until we can effect a full repeal," said Adams, who is based near Lexington in Nicholasville. "We need to be going the opposite direction on Medicaid as fast as we can, and it may be that the fastest we can, we have to circle in red the date of Jan. 20, 2017, and hope that a new president is inclined to give us permission."
For now, Bevin's health care proposals are at odds with the views of Kentucky residents, despite his victory Tuesday, especially when it comes to expanded Medicaid, surveys have shown.
According to a Bluegrass Poll reported by the Lexington Herald-Leader, a majority of Kentuckians want the expansion maintained, compared with less than one-quarter who favor repeal. In spite of Bevin's large margin of victory Tuesday, that may provide an opening for activists who want to fight against eliminating Kynect or scaling back the Medicaid expansion, even though Bevin may be able to act unilaterally to undo these policies just as Beshear did to create them.
The legislature is limited in how much it can steer Bevin's plans for Kynect and Medicaid, especially if the Republican Senate and Democratic House aren't in sync, Stumbo said. Organized opposition to Bevin's policies from Kentuckians could make the difference, he said.
"Anything that's done by the governor that adversely affects that program is going to have some sort of impact on 1.2 million Kentuckians," Stumbo said. But Tuesday's election results leave doubt as to whether support for a fight against Bevin on health care will materialize, he said.
"It doesn't appear from what happened at the ballot box that a lot of those people showed up to vote," Stumbo said. "Will they be man enough to show up to vote if somebody tampers with or takes away their insurance coverage?"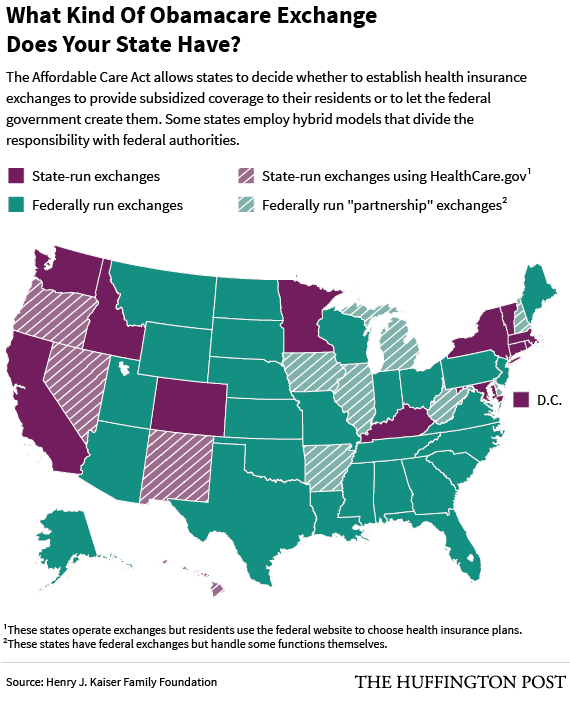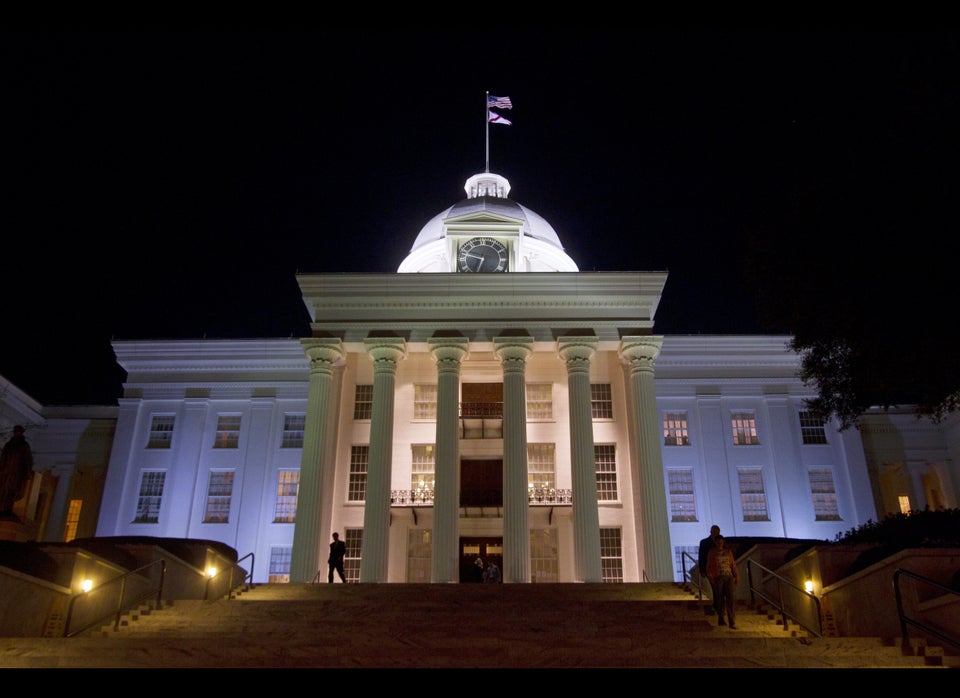 U.S. State Capitol Buildings
Popular in the Community