Senate Minority Leader Mitch McConnell (R-Ky.) is tied with Kentucky Secretary of State Alison Lundergan Grimes (D) in a hypothetical 2014 Senate race, according to a poll conducted for a Democratic super PAC.
In the survey conducted by Democratic firm Public Policy Polling on behalf of Senate Majority PAC, the super PAC backing Democratic Senate candidates, McConnell and Grimes are tied at 45 percent each. The poll also shows the Senate Minority Leader with a 44 percent approval and 47 percent disapproval rating. In contrast, 34 percent of voters approve of Grimes, with 24 percent disapproving and 42 percent not sure.
The new poll, released Monday, shows a slight bump for Grimes, who trailed McConnell by four points in an April PPP poll.
Grimes has yet to announce whether or not she will challenge McConnell's reelection bid next year. Earlier this month, she said she "won't be bullied" into making a decision.
"I will tell you that the bully tactics that we see displayed are a continuation of those exemplified in the recording that has surfaced by Mitch McConnell," she said, referring to a leaked recording of McConnell aides strategizing on how to attack potential opponent actress Ashley Judd earlier this year. "This Kentucky woman won't be bullied."
The new poll surveyed 556 Kentucky voters on May 23 and May 24, and has a margin of error of plus or minus 4.2 percent.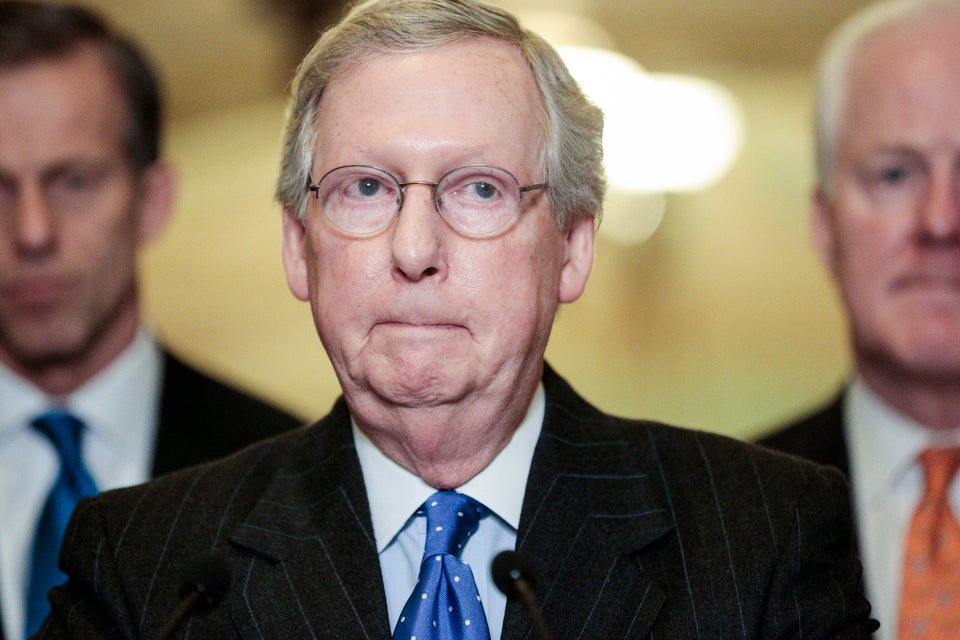 Say Cheese! Mitch McConnell Smiles
Popular in the Community