Two law firms have teamed up to file a federal lawsuit against the state of Kentucky for its practice of forbidding opiate addicts from receiving medical treatment while under the supervision of the criminal justice system.
The plaintiff, Stephanie Watson, is a nurse with an opiate addiction whose bond conditions forbid her from taking any medications that would be prescribed by her doctor to treat her addiction, such as Suboxone, Methadone or Vivitrol. The lawsuit argues that such a ban is unconstitutional.
The Kentucky policy violates the Americans with Disabilities Act, the Rehabilitation Act of 1973 and Watson's rights under the Constitution's Equal Protection Clause, the lawsuit alleges. It names as defendants the state of Kentucky, represented by Attorney General Jack Conway; Lorie Dudgeon, the head of the Administrative Office of the Courts; and the courts themselves.
Mark Wohlander, an attorney for Watson, said the suit initially also took aim at the state's publicly funded treatment system, which in many cases also forbids medically assisted treatment. But Watson is not currently in the state's treatment system and therefore wouldn't have standing to sue, and her doctor is concerned that time is not on their side. Wohlander told HuffPost the legal team wanted to file the suit quickly because Watson's doctor "is convinced she's in a bad risk area."
Relapsing after a period of abstinence is highly dangerous, as the person's tolerance has been reduced and a dose that would not have been fatal previously can turn deadly. Wohlander said the legal team is likely to seek an emergency injunction.
Kentucky's drug treatment system relies heavily on the concept of "abstinence" -- the belief that the only proper way to recover from a substance abuse disorder is to go cold turkey. The medical consensus, meanwhile, recommends a substitution treatment such as the semi-synthetic opiate Suboxone, which takes away the cravings associated with an addiction and reduces the risk of overdose.
"This lawsuit is not very complicated, it is whether or not the Court System has a right to interfere with doctor/patient relationship and prohibit individuals such as Stephanie Watson from receiving competent medical care," the complaint reads. Spokeswoman Leigh Anne Hiatt said the Kentucky courts are reviewing the complaint and not yet able to comment.
Wohlander said a January Huffington Post investigation into abstinence-based treatment in Kentucky catalyzed the lawsuit. "If that doesn't generate more of a response, I don't know what's wrong with this country," he said.
David Suetholz, a Kentucky doctor who prescribes Suboxone to patients, recommends against leaving medicine in the hands of public officials. "There's just a general lack of education when it comes to not only the judges at times, but even the legislators, to understand exactly who a heroin addict is," he said.
Under the Americans with Disabilities Act, anyone with a serious medical condition that "prohibits her from having a normal functioning life is considered to be disabled," according to the lawsuit. Kentucky's refusal to allow a disabled person to get treatment runs afoul of the ADA, the lawsuit argues.
Karen Thomas, felony drug court judge in Campbell County, Kentucky, told HuffPost for its January investigation that she is following state policy by not allowing medication for addicts. "It sounds terrible, but I don't give them a choice. This is the structure that I'm comfortable with," she said. (Watch a mini-documentary featuring Thomas and Suetholz above.)
Thomas added that her defendants relapse between 10 and 15 times. A HuffPost analysis found that in Northern Kentucky in 2013, a majority of opioid addicts who died from overdoses lost their lives shortly after leaving jail or after having at least some experience with an abstinence-based program.
The suit seeks no financial damages beyond court costs and attorney fees; instead, it asks that the court require Kentucky to allow Watson and others in the system to receive medical assistance.
Language in this story has been amended to clarify that the lawsuit was filed against the state of Kentucky and not against Attorney General Jack Conway personally.
Before You Go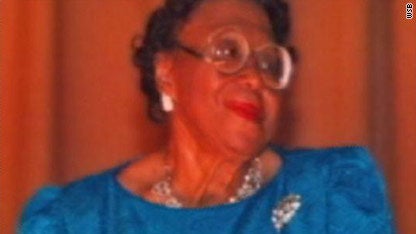 People Killed By The War On Drugs
Popular in the Community