WASHINGTON -- Kenya's government is going after the global news network Al Jazeera for running a documentary that exposes widespread government-sponsored violence.
The ministry is alleging that an Al Jazeera documentary on government death squads "was inaccurate, biased and inflammatory." The complaint says that Al Jazeera must respond to the charge within 14 days -- or by Dec. 24 -- or it will be subject to any orders that the council "may deem fit."
The documentary argues that the Kenyan police have assassinated hundreds of suspected terrorists without due process or judicial approval. It quotes unidentified members of the country's Anti-Terrorism Police Unit describing how many suspects they have killed and making comments like, "We don't arrest. We never. We are sharpshooters."
The dispute with Al Jazeera has emerged as Kenya has braced itself for a highly controversial anti-terror bill. The country's parliament approved the bill on Thursday, giving the government more power to tap phones, hold terror suspects and punish journalists who "undermine investigations or security operations relating to terrorism."
A State Department official told The Huffington Post on Friday that the U.S. is monitoring the Al Jazeera case very closely, particularly in the context of the new anti-terror bill.
Kenya is deeply invested in countering the extremist group Al-Shabaab, which has killed 64 people in the country since last month and which last year staged a high-profile attack in the country's capital, Nairobi, occupying a major shopping mall in the capital and killing 67. But rights advocates -- and foreign governments, including those of the U.S., the U.K., France and Germany -- have warned that the government might trample on human rights as it uses the Al-Shabaab threat to expand its powers.
Kenya viewed the documentary as "deliberately skewed to support and empathize with terrorists and their sympathizers," an Interior Ministry spokesman told Reuters earlier this month, seemingly identifying the project as the kind of journalism that could be punished under the newly approved bill.
Clayton Swisher, the manager of investigative journalism for Al Jazeera, told The Huffington Post this week that his outlet stood by its reporting and would not back down.
"If they believe for a second that we're going to capitulate to their threats they should take note of our coverage elsewhere in the world, including in Egypt," Swisher said, referring to the Egyptian government's imprisonment of three Al Jazeera staffers after it became unhappy with the channel's coverage. "We're going to continue doing our jobs regardless."
Kenya's president, Uhuru Kenyatta, has previously been accused of promoting violence in his country during the 2007 elections there. The International Criminal Court took up the case, but it collapsed earlier this month over a lack of evidence, with the prosecutor arguing that Kenyatta's government had deliberately blocked her attempts to hold the president accountable.
Tom Rhodes, the Nairobi-based East Africa representative for the Committee to Protect Journalists, told The Huffington Post in an email Friday that he fears Al Jazeera's Nairobi bureau -- which was not involved in producing the documentary -- will receive further threats and intimidation. One investigate reporter has already been accused by unknown assailants of helping with the documentary and has received threatening texts and social media messages, Rhodes noted. He said the reporter has gone into hiding.
Rhodes added that the new anti-terror law "effectively bans journalists covering security stories" in Kenya.
"Many journalists in Kenya have shied away from covering security operations for fear of reprisal -- now almost all will stay away," he wrote.
UPDATE: 10:10 p.m. -- State Department spokeswoman Jen Psaki issued a statement expressing concern about provisions in the anti-terror bill that may limit media freedoms, freedom of assembly and refugee rights in Kenya.
"As a key partner in the global effort to counter terrorism, we expect the Kenyan Government to ensure that its counterterrorism efforts live up to Kenya's international commitments and its own constitution," Psaki said. "Protecting Kenya's constitution and upholding human rights, democracy, and international obligations are among the most effective ways to bolster security."
Related
Before You Go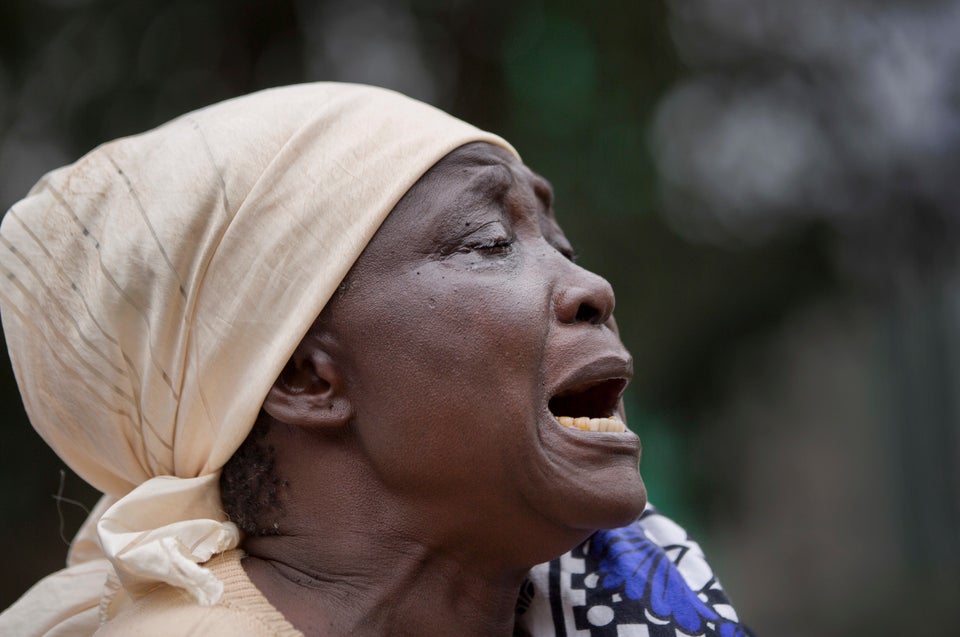 Kenya Mourns Westgate Victims
Popular in the Community