After praising ABC president Channing Dungey and Disney CEO Bob Iger for acting swiftly to end Barr's show last week after she posted a racist tweet about Valerie Jarrett, longtime adviser to former President Barack Obama, Barris noted that network executives should have known about Barr's prior controversies.
Barris revealed that he had planned to protest Barr's tweet, but when he called ABC executives, they told him that they were about to announce the sitcom's cancellation.
"There are moments and things [that] happened at ABC that I couldn't talk about. But that was the day I woke up ... and I was like, fuck this. I called my agents and was like, I'm going on [CNN's] Don Lemon. Like, I was going to go crazy. This was insane," he said, adding that the quick decision by the network "was amazing."
A representative for Barris did not immediately respond to a request for comment.
Barris previously said that they "mutually agreed" to shelve the episode.
"Given our creative differences, neither ABC nor I were happy with the direction of the episode and mutually agreed not to air it," he said in a statement in March.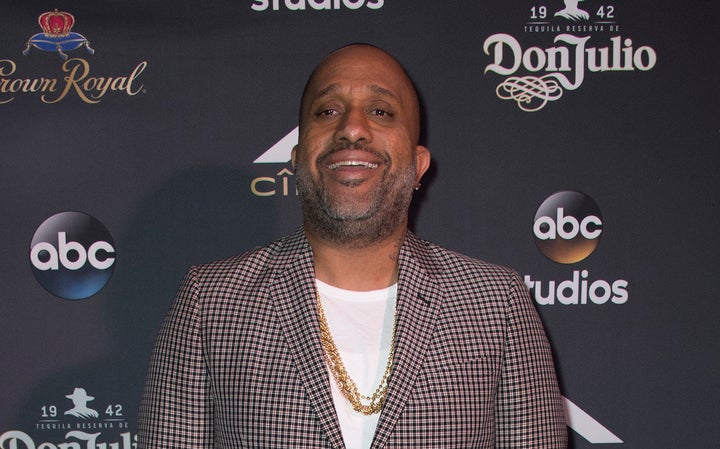 "There were a number of different elements to the episode that we had a hard time coming to terms on. Much has been made of the kneeling part of it, which was not even really the issue," she told reporters in May. "But I don't want to get into that too much. At the end of the day, it was a mutual decision between Kenya and the network to not put the episode out and I think we all feel that was the best decision overall."
Producers of "Roseanne" also faced criticism for a joke that appeared to refer to both "Black-ish" and another ABC show, "Fresh Off the Boat."
"We missed all the shows about black and Asian families," Dan Conner (John Goodman) tells Barr's character, Roseanne Conner, in the episode.
"They're just like us," she responds. "There, now you're all caught up."
Popular in the Community