This morning, on the Daily Nation, one of the Kenyan national newspapers, I was intriguingly reading and genuinely interested in a research conducted from the Guttmacher and African Population and Health Research Center, who interviewed 2,484 teenagers for the study titled "From Paper to Practice: Sexuality Education Policies and their Implementation in Kenya", which will be released tomorrow. Respondents said they were interested in knowing about HIV/AIDS, reproductive health, puberty and the resulting physical changes in the body, abstinence, and sexually transmitted diseases. Studies show that 62 per cent of girls and 81 per cent of boys aged 15 to 19 know where to get condoms, but only 49 per cent and 58 per cent respectively have comprehensive knowledge of HIV and AIDS. Respondents said the current sexuality education curriculum is "highly moralistic" and fear-based as it only preaches abstinence. I am curious to read the full report tomorrow.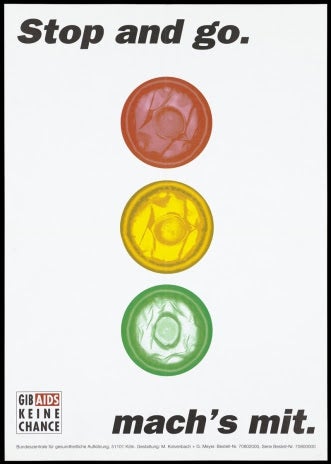 Related to it, on sexuality education, girls and women's empowerment and economic opportunities related to the "window of Hope" given by Education, I recalled a 2009 article appeared in The Economist, where the social impact of progressive soap operas discussing about AIDS, condoms and social mobility in the real life of Brazilian women was studied by the Inter-American Development Bank in two studies. Both studies analyze the role of television and soap operas influencing dramatic changes in both fertility and divorce rates in Brazil. Fertility rates in the country dropped more than 60 percent since the 1970's and divorce jumped more than ten-fold, reaching more than 80 percent of households.
Ads and television play a crucial role in circulating ideas, particularly in developing nations with a strong cultural tradition.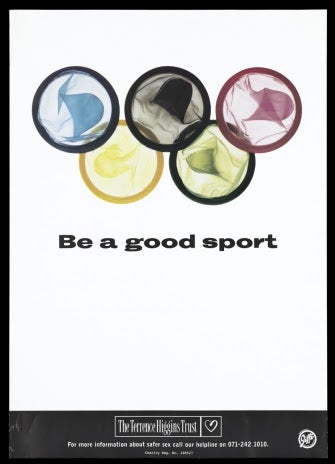 Over Easter in Dakar- Senegal West Africa- I came across, while walking during the marathon of Dakar, a street ad red poster where it was written "Kiss and Love" Have protected sex, advertising condoms. Senegal is a Muslim country, with the tradition of polygamy and a renowned senses of peace between religions. Sensational street awareness and education through images and visualization.
By browsing Twitter, I also found DKT International, one of the largest private providers of family planning products and services in the developing world. In 2015 DKT, served 30 million couples and prevented over 5 million unwanted pregnancies, 13,000 maternal deaths, and 2.6 million abortions. Check their twitter and YouTube accounts, they are quite visual and very interesting.
Social marketing and franchising for family planning and HIV prevention, spurred by creative minds, engaged youth and social entrepreneurship can really represent "a giant leap for mankind" in the XXI century, fearful of demographic increase and population management, issues addressing climate change, the question of sufficient food for all and the negative impacts of our carbon footprints.
Condoms can be the solution. Social Marketing as good communications strategy, Political and Religious will (religious leaders being open to end preaching about abstinence, but rather directly involved- at community level- to deliver a message of- exactly- Kiss and Love- and Protection).
According to UNPFA, the United Nations Population Fund, poverty is influenced by population dynamics, including population growth, age structure, and rural-urban distribution. All of this has a critical impact on a country's development prospects and prospects for raising living standards for the poor. Investments in better health, including reproductive health, are essential for individual security and for reducing mortality and morbidity, which in turn improve a country's productivity and development prospects.
So, what is True Love? a Protected one.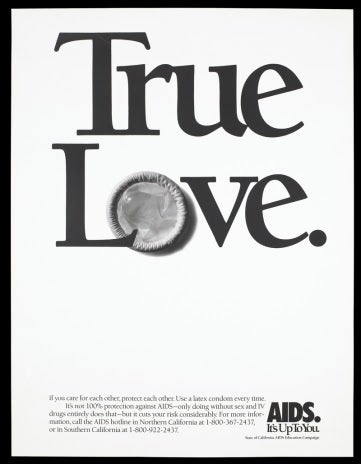 Further interesting reading and reports:
UNESCO Programme on Sexual and Reproductive Health, a study of sexuality education and increased sexual reproductive health services in Eastern and Southern Africa, link here
Knowledge brief about a success case story in Nigeria, Family Life and HIV Education to improve adolescent sexual and reproductive health in Nigeria, by the World Bank, link here
Calling all HuffPost superfans!
Sign up for membership to become a founding member and help shape HuffPost's next chapter