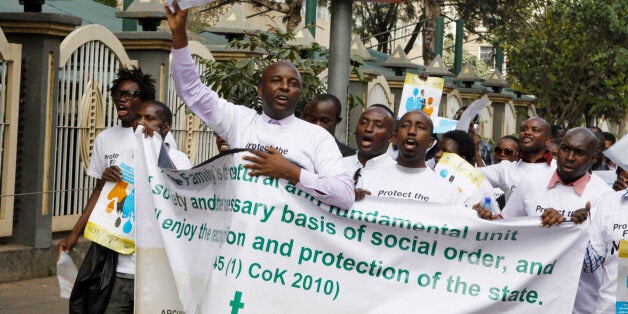 Dozens of Kenyans rallied in Nairobi on Monday against homosexuality and a lawmaker said U.S. President Barack Obama should not push a pro-gay agenda when he visits the country later this month.
Obama has hailed last month's U.S. Supreme Court decision to allow same-sex marriage but few share his views in Kenya or other African countries, where more socially and religiously conservative views generally prevail.
"We are telling Mr Obama when he comes to Kenya this month and he tries to bring the abortion agenda, the gay agenda, we shall tell him to shut up and go home," lawmaker Irungu Kangata told the demonstrators outside parliament.
Many of the Nairobi demonstrators wore t-shirts with the slogans "Protect the family match" and "Stand with the family".
In most of Africa's 54 countries, lesbian, gay, bisexual and transgender (LGBT) people have to hide their sexual orientation for fear of persecution or criminal prosecution. South Africa is the only African country that permits gay or lesbian marriage.
Deputy President William Ruto told a church congregation in May that Kenya had "no room for gays". The comment was made the same day that U.S. Secretary of State John Kerry arrived in Nairobi for talks.
Anti-gay remarks by African leaders often win public support but put them at odds with Western donors who provide valuable economic and other support to the continent.
African gay rights activists have called for Obama to show solidarity with them during his trip to Kenya and Ethiopia, which is expected to start on July 25.
The White House has said one focus of Obama's trip will be to encourage entrepreneurship.
Before You Go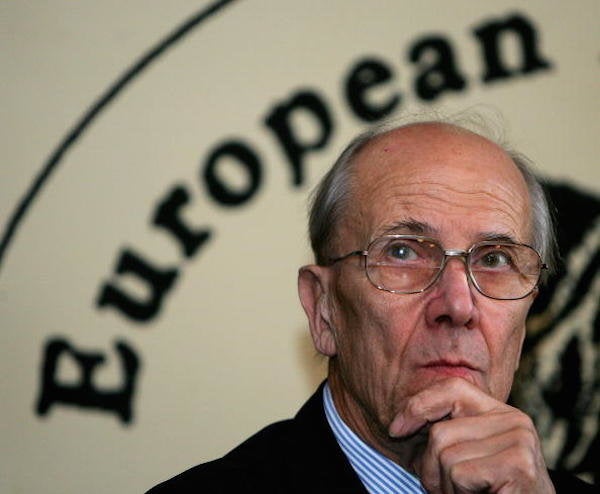 11 People Who Are Totally Overreacting About Gay Marriage
Popular in the Community