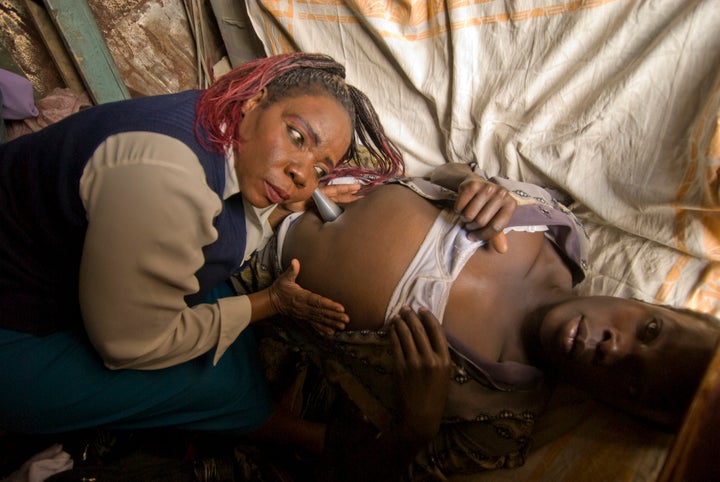 KISUMU, Kenya, Aug 4 (Thomson Reuters Foundation) - By the time she was three months pregnant, 24-year-old Cynthia Salome had already decided that she wanted her husband's grandmother to be her midwife when it was time to give birth.
She felt more comfortable in the hands of Roselinda Akumu, the oldest midwife in the village of Manyatta, in Kenya's Kisumu county. Akumu, 78, delivered her first baby in the 1960s and has lost count of the number of mothers she has helped.
So when Salome's labour pains begun in December, her husband took her to Akumu's home. She was hoping to give birth to her first child there.
However, Akumu, one of the village's 10 traditional birth attendants who are attached to nearby Migosi Hospital, decided that the birth was complicated and the expectant mother should be admitted to hospital.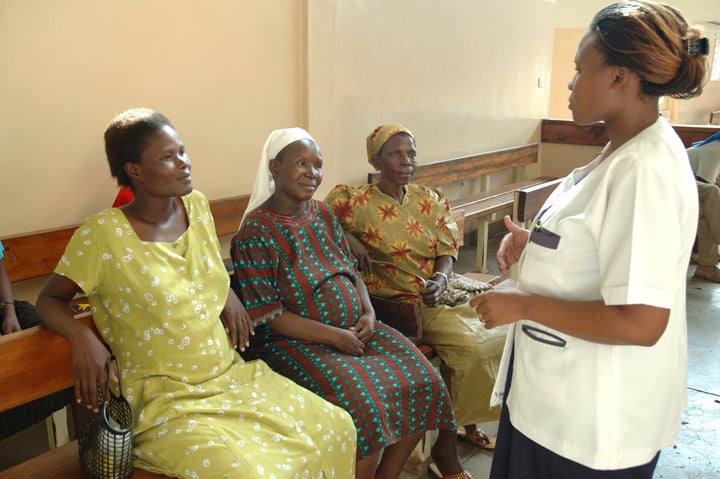 "I was in labour for a long time and gave birth in the morning of the third day," Salome told the Thomson Reuters Foundation.
"All this time, Roselinda was by my side," added Salome who now has a healthy, seven-month-old son.
Kisumu County in western Kenya has begun an initiative to involve traditional birth attendants in interventions to curb maternal deaths.
The midwives are taught about the dangers of unskilled deliveries and assigned the task of referring pregnant mothers to hospital.
For every referral, a traditional birth attendant at Migosi Hospital is paid 300 Kenyan shillings (around $3).
Health officials in Kisumu hope that hospital deliveries will improve the overall health of women and children.
Maurice Otieno, Kisumu county's director of health services, said that it was worrying that almost a third of pregnant women in Kisumu County were not delivering in hospital.
"The policy direction is to re-orientate traditional birth attendants, train them and task them with referral of pregnant mothers," Otieno told the Thomson Reuters Foundation.
According to a 2014 report from the United Nations Population Fund (UNFPA), 488 expectant mothers die per year in Kenya per 100,000 live births. This compares with just six deaths per 100,000 births in Germany.
Kisumu is among the counties with highest maternal mortality rate in Kenya with 495 mothers dying for every 100,000 births. In the remote and poor eastern areas like Garissa and Mandera, the maternal mortality rate is even higher.
Otieno hopes that once the hospital initiative is implemented throughout Kisumu county, the maternal death rate will fall.
So far, the number of women delivering in the pilot hospitals like Migosi has more than tripled since the intervention began in 2014.
REAL LIFE. REAL NEWS. REAL VOICES.
Help us tell more of the stories that matter from voices that too often remain unheard.