Chace Beech is a rising senior at Kenyon College who was tasked with helping create some promotional videos for the Ohio liberal arts school. She made them, but in a pretty unique way. 
Titled "Beneath The Beech," the handful of videos posted on YouTube in April are a mix of quirky interviews with professors, staff and students. Beech worked with Christopher Davis, a video producer on staff at Kenyon, who directed, and produced the series, while Mia Barnett, Tate Glover and Lucy Adams had a hand in editing.
In one video, Beech poignantly asks, "Words... why do we need them?" before debating who Virginia Woolf could beat in a fight.
In others, Beech explores when young people should move out of their parents' basement, the rules of improv, and whether buildings on campuses are "hot or not." The team also hired a "Fall Harvest Correspondent." The vibe of the videos are "Portlandia" meets "Between Two Ferns," except specific to Kenyon. 
The goal of the videos was to help accepted students decide if Kenyon was the right "fit" for them, Davis said.
"Fit is sort of an ineffable quality when it comes to making a college choice and it's been very difficult to express in video form," Davis explained. "I kept finding the same canned messages -- small class sizes, we teach you how to think, etcetera -- pop up across all video content aimed at prospective students leaning towards small liberal arts colleges."
"I think they show how approachable and engaged Kenyon professors are with the students," Beech said. 
Another tidbit Davis mentioned, they had already named the series "Beneath The Beech" before casting Chace Beech. It was actually named for the beech tree they were planning to shoot under, and it just so happened their pick to star in the videos shared a name.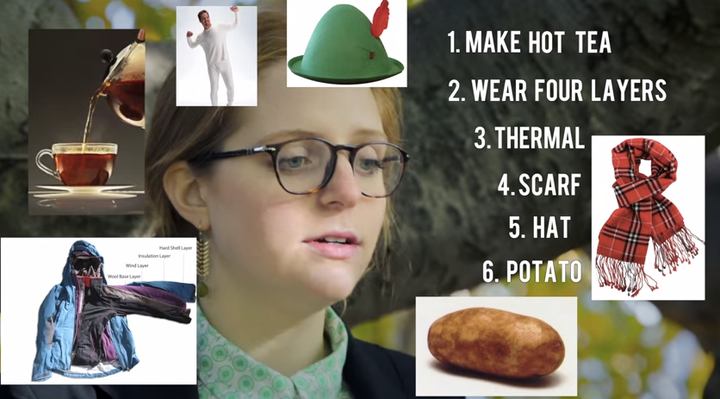 Calling all HuffPost superfans!
Sign up for membership to become a founding member and help shape HuffPost's next chapter