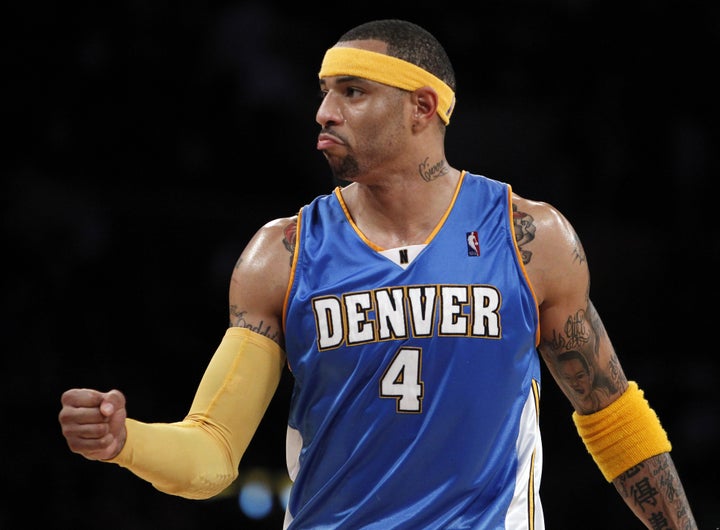 Reports surfaced last week that Denver Nuggets forward Kenyon Martin reacted harshly to an April Fools' Day joke. According to numerous articles, an ex-Nuggets ball boy filled Martin's Range Rover with buttered popcorn while the Nuggets played the Portland Trail Blazers.
After the game, an infuriated Martin reportedly exploded in front of teammates. As ESPN characterized the tirade:
"That ain't no [expletive] joke," Martin said. "I'm going to find out who did it ... put my [expletive] hands on one of y'all. I'm going to put my hands on whoever did it. You better believe that. It's [expletive] personal. You better believe it."
The power forward even allegedly threatened to sit out the team's postseason appearance.
One week later, TMZ has obtained audio of the incident. Martin's remarks substantively match ESPN's report, as the ranter can be heard saying, "I'm gonna put my hands on whoever did it" and, "It's fucking personal." Scroll down to listen to the audio, and click here for TMZ's report.
Click HERE for audio (MP3 file).
Related
Popular in the Community