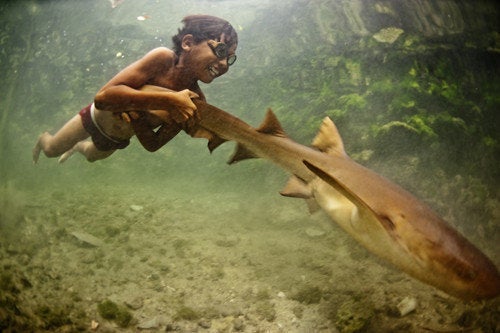 "This morning we stopped in at the village of Saweo, just three hours south of Kep Wayag, to meet the village elder and record him telling some folk tales in his dying language, Kawe.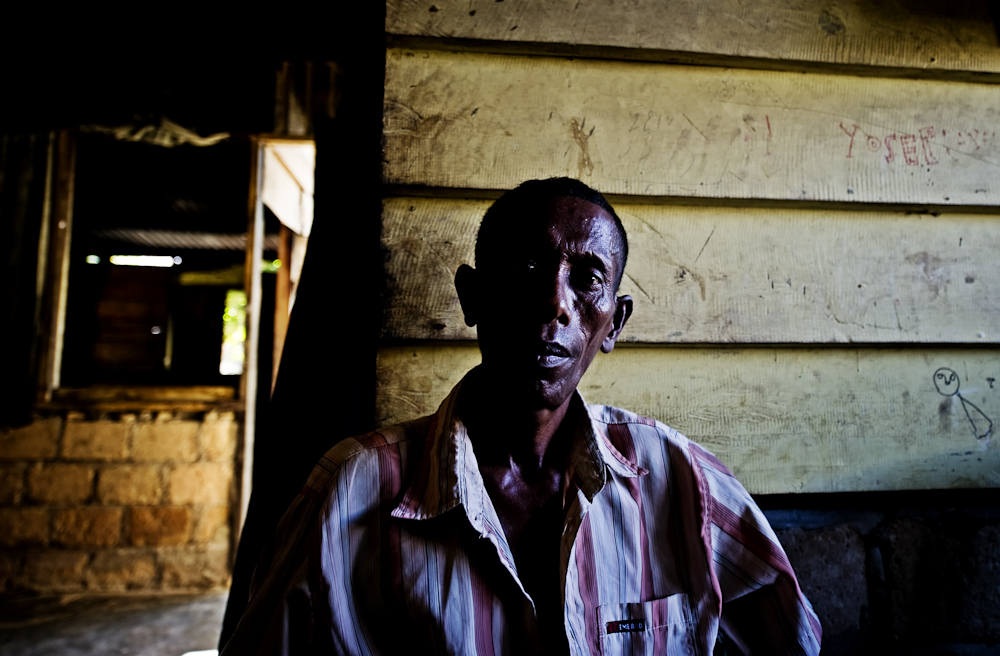 Pak Lucas Ayello recounts folk tales in Saweo Village, Raja Ampat.
"We arrived here in Wayag around midday. I was sitting up at the bow as we pulled into the bay. I've been fortunate enough to see a lot of the world in my lifetime -- but I've never seen a place as beautiful as this. The sea is a mixing pot of colours I've never seen before, vast schools of fish fill the sea under the boat and Wayag, a collection of jungle-covered islets rises up out of the water, fringed by white sand beaches and guarded by black tip reef sharks.
I lugged all my equipment up to the top of one of the islets and shot a landscape of the entire bay. No one lives on Wayag, it's a designated conservation area, and it's staffed by 5 or 6 locals from Saweo who patrol it to stop illegal fishing. The area is a potential gold mine for shark finners and long liners. We spent the rest of the day underwater, free diving the endless miles of reef that fill the sea between these islands. Unfortunately the boat leaves tomorrow and if we don't go with them we'll probably be stuck here for the next few months, which doesn't sound like such a bad thing right now...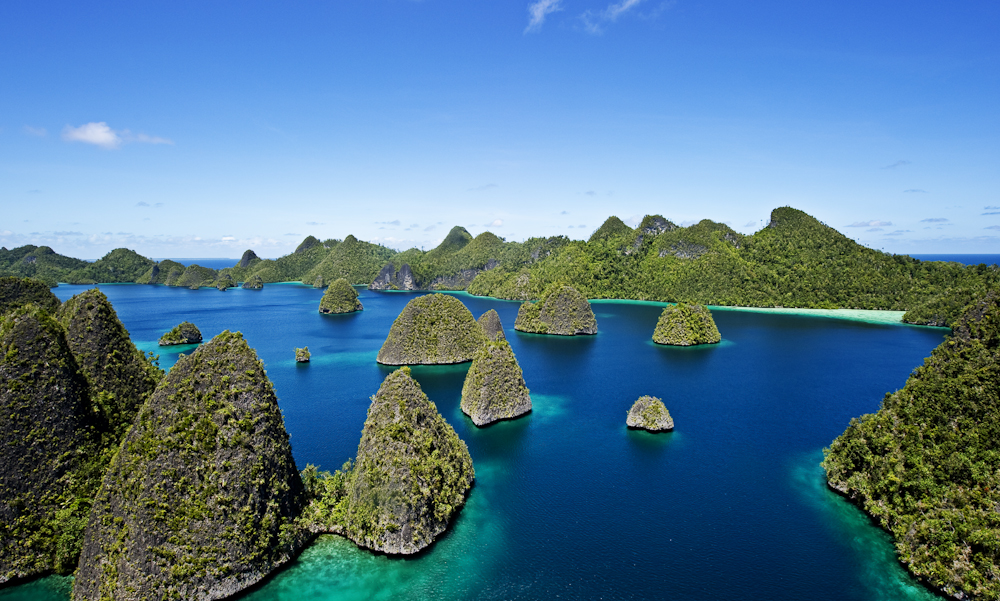 Kep Wayag, a series of uninhabited islands, rises out of the most biodiverse waters on the planet, Raja Ampat, Indonesia.
More on the coral triangle here
To see more of James Morgan's award-winning photography, visit his website. For more updates, please join his facebook group
Related