NASA has declared an emergency after discovering that its planet-hunting Kepler Spacecraft, now millions of miles away, is not operating properly.
NASA mission operations engineers learned that the spacecraft had switched into emergency mode during scheduled contact on Thursday, the agency announced on Friday. "EM (emergency mode) is the lowest operational mode and is fuel intensive. Recovering from EM is the team's priority at this time," NASA stated in a release. 
The agency has not released an explanation for why the spacecraft would shift into emergency mode on its own.
Unfortunately, its location -- 75 million miles from Earth -- is only making the situation more challenging for scientists. That distance makes real-time communication impossible. 
"Even at the speed of light, it takes 13 minutes for a signal to travel to the spacecraft and back," NASA said.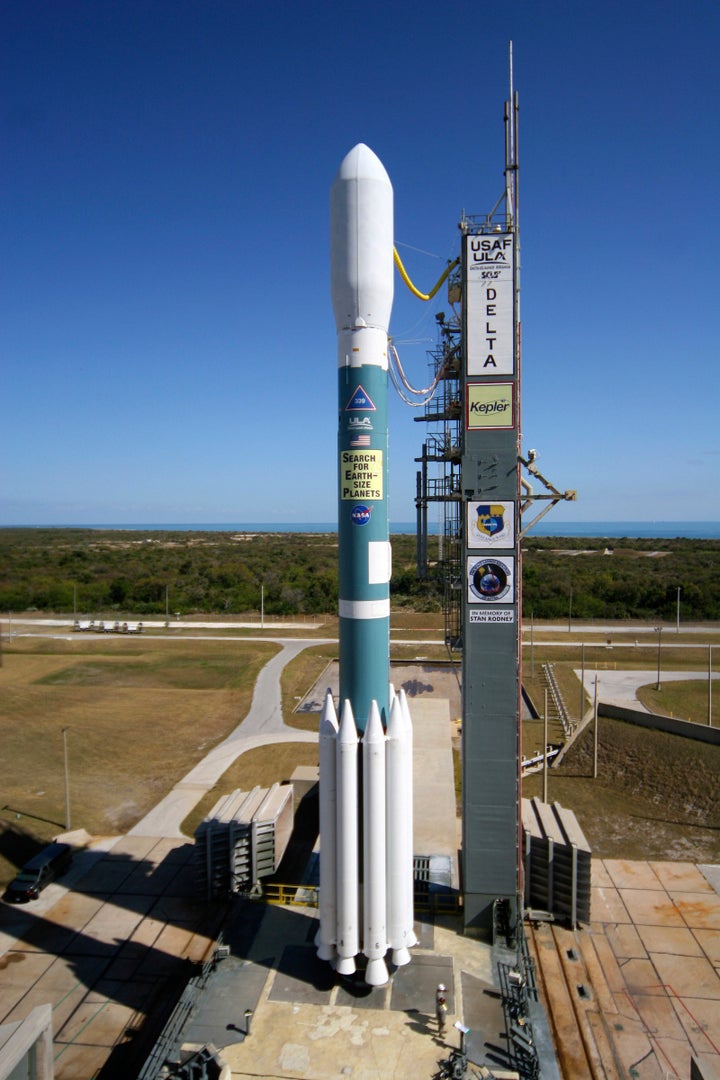 The spacecraft, launched in 2009 to seek out Earth-like planets with its telescope, was last confirmed to be fully operational on April 4. NASA scientists didn't discover that it was in emergency mode until they pointed Kepler's telescope toward the center of the Milky Way for a new mission.
The spacecraft has had problems in the past. While it was designed to observe planets for up to six years, two of its reaction wheels failed four years into the mission, in 2013. As a result, it could no longer stay pointed at a target without drifting off course, NASA said.
Fortunately, it had completed its primary mission by then, detecting nearly 5,000 exoplanets.
Scientists were also able to find another use for the telescope, repurposing it for the new "K2" mission in 2014 so it can continue to search for exoplanets while conducting research on young stars, supernovae and other astronomical objects.
Calling all HuffPost superfans!
Sign up for membership to become a founding member and help shape HuffPost's next chapter
BEFORE YOU GO
PHOTO GALLERY
NASA Technology In Your Life