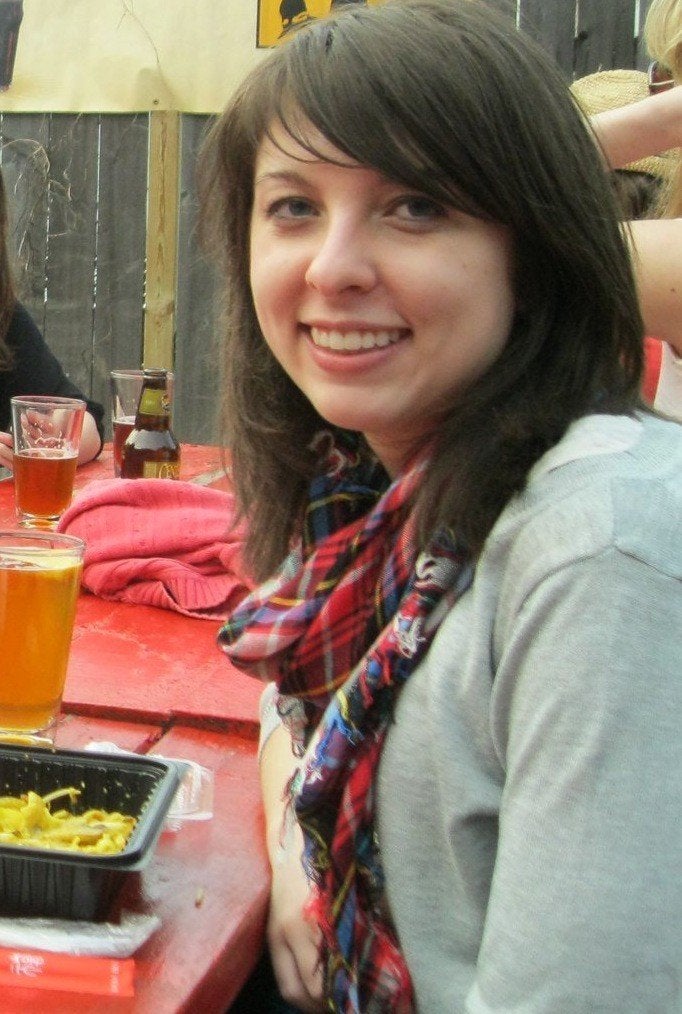 My hair horror all started with a lone PR email that floated its way into my inbox.
"Would you like to get a free keratin treatment?"
It was a slow Thursday afternoon at work, and I stared at my email. As the editor of a site for young women, I receive my fair share of beauty pitch emails from publicists shucking their wares, hoping to lure editors in with the promise of free goods or services. Usually, I'm pretty immune -- but this one from a New York hair salon had piqued my interest.
All I really knew about keratin was that it was really expensive and it was supposed to make your hair shiny. Scientifically, keratin, which has a popular brand version called the Brazilian Blowout, is a protein found naturally in your hair. When mixed with formaldehyde and applied to the hair with a flat iron, the protein seals itself into your hair, smoothing cracks and damage to the follicle and giving your locks a long-lasting silkening effect. Obviously, the formaldehyde part of the process is controversial, as the substance is hazardous and potentially carcinogenic.
I had always struggled with frizzy hair, especially when I lived in Miami, the most humid place on earth (or something, I totally made that up). I looked back at the email. I contemplated sending an intern to do the assignment, but this was the chance to get the sleek hair I'd always dreamed of, with the $300 price tag totally waived.
The publicist booked my appointment, and a week later, armed with my camera to document the process and in good spirits, I headed to the small salon in the East Village.
Once I got there and got settled, the stylist handed me a surgical mask to put on, and I kind of panicked.
"Um, what is this for?" I asked her. "Fumes," she answered cryptically, sending me off for a shampoo without any further explanation.
Now, this salon claimed their version of the keratin treatment was formaldehyde-free, but later I did some Google research and found out that even treatments that don't contain formaldehyde can literally turn into formaldehyde when heated.
So, it turned out I totally needed that surgical mask. The stylist spritzed the chemical solution onto my hair with a spray bottle and started flat ironing it into my hair, which is a more arduous process than it sounds. Each small piece of hair has to be flat ironed slowly from root to tip -- and the whole time, smoke comes off the flat iron; the acrid smell of the chemicals made my eye waters and stung my nose.
After about 45 minutes, I was done, and I instantly loved the sleek look of my naturally frizzy hair. I left a cash tip for the stylist and skipped all the way to work, eager to show off my new look.
Not only did my hair look great, but the next day, blow drying my keratined locks took only five minutes, about ten minutes shorter it usually took. I soaked in the compliments at parties: "Your hair looks great!" "Keratin," I raved back. "You should try it!"
I was such a keratin evangelist that some of my friends started seriously contemplating shelling out for their own treatments. But after a week or so, I was forced to eat my words, because the nightmare began. My hair felt gummy and tacky, like someone had pinched glue around each strand, and every time I washed it in the shower I felt like it wasn't getting clean due to the coatings on it.
But the real horror was that my hair began falling out.
It began innocently enough. In the shower, I was used to losing a few strands when I applied conditioner, but I started to notice that gobs of hair would come out when I ran my hands through it. After a blowdry, the bathroom floor would be littered with stray hairs -- gross to clean, and also terrifying. What had I done?
My true panic set in when I sat in front of a mirror three months after that fateful treatment and realized that my hair looked noticeably thinner. Was my hair just going to keep falling out until I developed serious bald spots?
I Googled "natural hair growth" and started taking biotin supplements, as some people on the Internet recommended. I contemplated starting Rogaine. When it looked really bad, I even started researching wig stores. Wigs!
Finally, tired of the anxiety, I went to a dermatologist in Soho and spilled my story to her. Hair loss after keratin was common, she said; hair loss can occur after a stressful event, whether it's emotional stress, physical stress on your body (like giving birth) or a treatment like that that traumatizes the hair root.
She also assured me that the damage wasn't permanent, noting that the new hair would come in as baby hairs. I was so relieved, because I hadn't been able to find any answers on the Internet as to whether the hair loss would eventually ease up.
And now, almost a year after the treatment, I can report that my hair has definitely started growing back; I have baby hairs that are almost as long as my bangs, and I'm not watching fistfuls of hair sail down the shower drain. I would say my locks are almost back to their pre-keratin look.
Of course, everyone's reaction to the keratin treatment will be different, and I'm sure several people sit for it regularly without it causing hair loss. (Although the FDA is currently reviewing the long-term healthy effects of Brazilian blowout exposure, and it might not be good.) All in all, the keratin treatment seemed to last around six weeks, giving me only a month and a half of sleek hair, vis a vis months and months of panic post-keratin as my strands headed for the hills. So, free or not, I'll never do a keratin treatment again. As much as I loved the sleek look and the five-minute blow dries, beauty isn't worth seeing my precious hair disappear.
See before and after pics of my hair below: while it looked great, the effects weren't so pretty.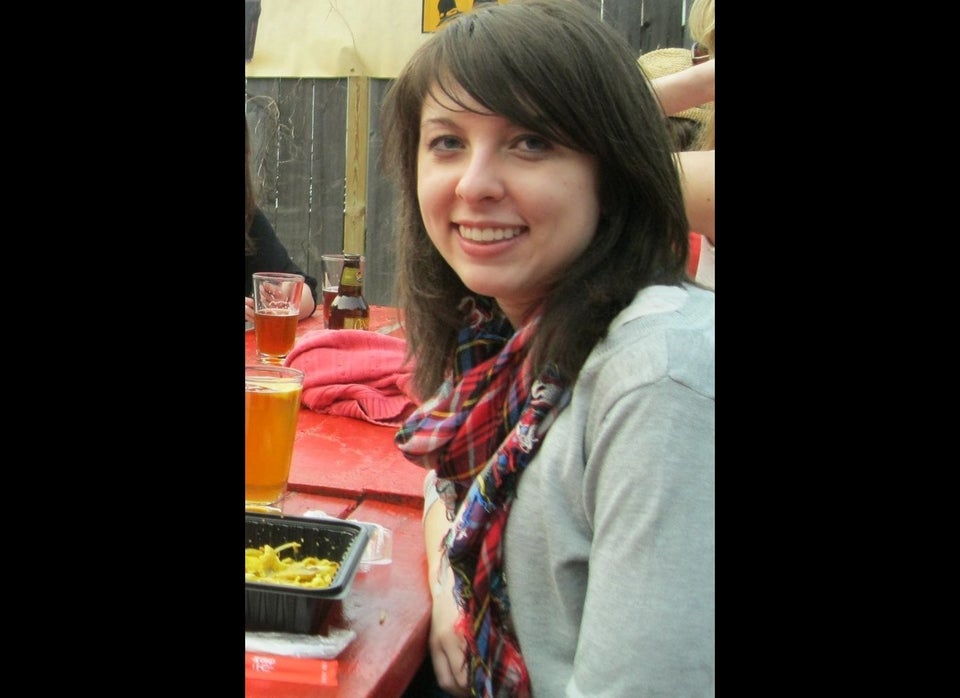 Keratin Photos: Before and After
Support HuffPost
A No-B.S. Guide To Life
Related
Popular in the Community