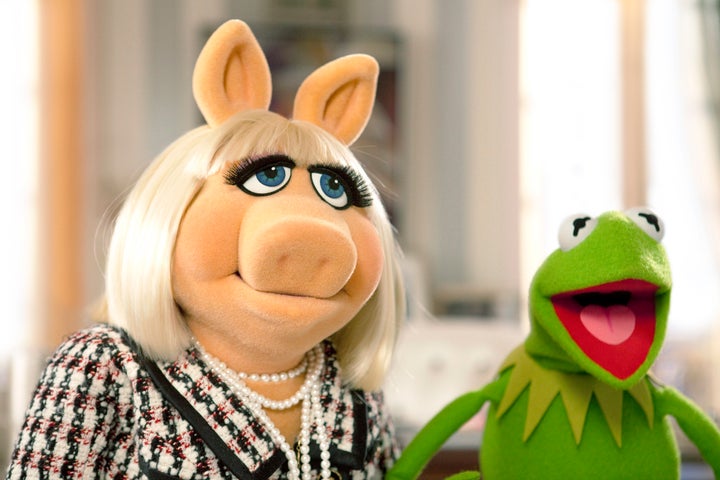 The best part about the Muppets has always been their ability to mix fact and fiction. Their TV show was about a show behind a show -- an early "30 Rock," if you will -- and their best films were about the road to making a film. Keeping the different levels straight has always been a delightful challenge, especially because even during their "real life" appearances, they're just fictional characters.
When their long-awaited new feature film opens next week, audiences will find Kermit and Miss Piggy estranged, living on separate continents and harboring resentment over a long ago breakup. "The Muppets" is all about bringing the felt icons back into the public eye, both in plot and real life, and to do that on the screen, Jason Segel's character, Gary, had to physically and emotionally bring the Muppets back together.
Bringing them back to public attention also required a reunion between Kermit and Miss Piggy, and they've performed beautifully on talk shows and in magazine interviews. But one question remains: what is the status of their real life relationship, so far as that actually exists?
That's complicated, too, as was made clear in Wednesday night's chat session with Jimmy Fallon. See if you can unravel it for yourselves. Or, just enjoy the show.
Popular in the Community