 WASHINGTON -- White House press secretary Jay Carney said Monday that President Barack Obama won't comment for now on the murder trial of Kermit Gosnell, the Philadelphia doctor accused of performing illegal late-term abortions and running a clinic staffed by untrained workers.
"The president does not and cannot take a position on an ongoing trial, so I won't as well," Carney told reporters during his daily briefing. Obama is "aware" of the trial, Carney said, describing the case as "unsettling."
The Gosnell trial, now in its fifth week, has revealed disturbing details about how he ran his clinic. NBC Philadelphia reported that an unlicensed medical school graduate who worked at the clinic said he severed the spines of live babies with scissors in what he described as "beheadings." The man said that at times "it would rain fetuses. Fetuses and blood all over the place."
Obama did previously weigh in on another homicide case, though that trial is not yet underway. As Roll Call's Steve Dennis noted on Twitter, the president spoke out about the case of Trayvon Martin, the African-American teenager killed by George Zimmerman in February 2012.
"If I had a son, he'd look like Trayvon," Obama said in March 2012 during remarks in the Rose Garden. "I think [Trayvon's parents] are right to expect that all of us as Americans are going to take this with the seriousness it deserves, and we are going to get to the bottom of exactly what happened."
Even as the president made those remarks, though, he said he was wary of saying too much for fear of "impairing" an ongoing legal process.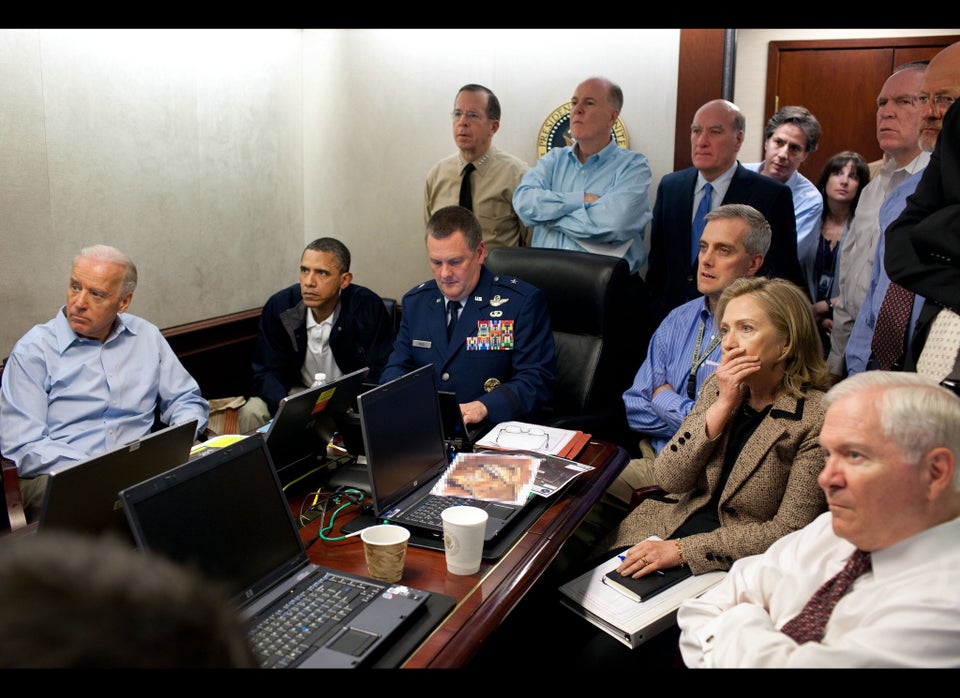 Most Iconic Photos Of Obama's First Term
Popular in the Community