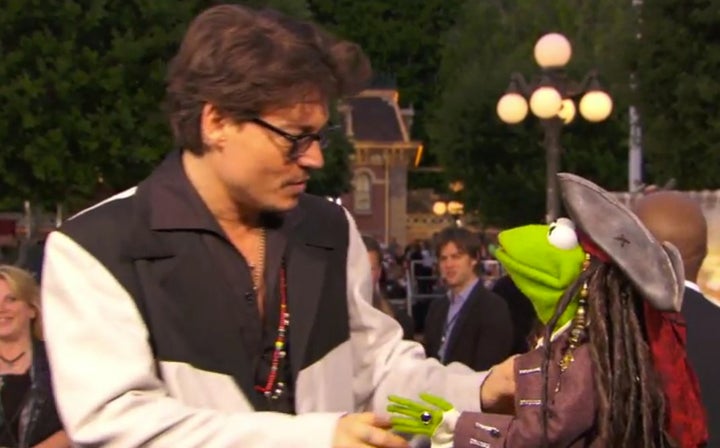 Seacrest: Out. Kermit: In.
Working to prepare himself for his big screen comeback this Thanksgiving, Kermit the Frog, in a wonderful little bit of Disney synergy, took to the red (black) carpet at Saturday's "Pirates of the Caribbean: On Stranger Tides" premiere and worked his nervous charm on Hollywood's finest.
Reporting for the F! Network (as opposed to Ryan Seacrest's E!), Kerm scored interviews with all the biggest stars (and kisses from his favorite lady stars), including an awkward bit of one-on-one time with Johnny Depp. At that moment, the screen could barely handle the mega-wattage coursing through the two stars' exchange. And later, Kermit could barely handle the electricity in a Kirstie Alley smooch.
One question remains, however: what went down between Kermit and Keith Richards, that one night in London?
WATCH:
Popular in the Community