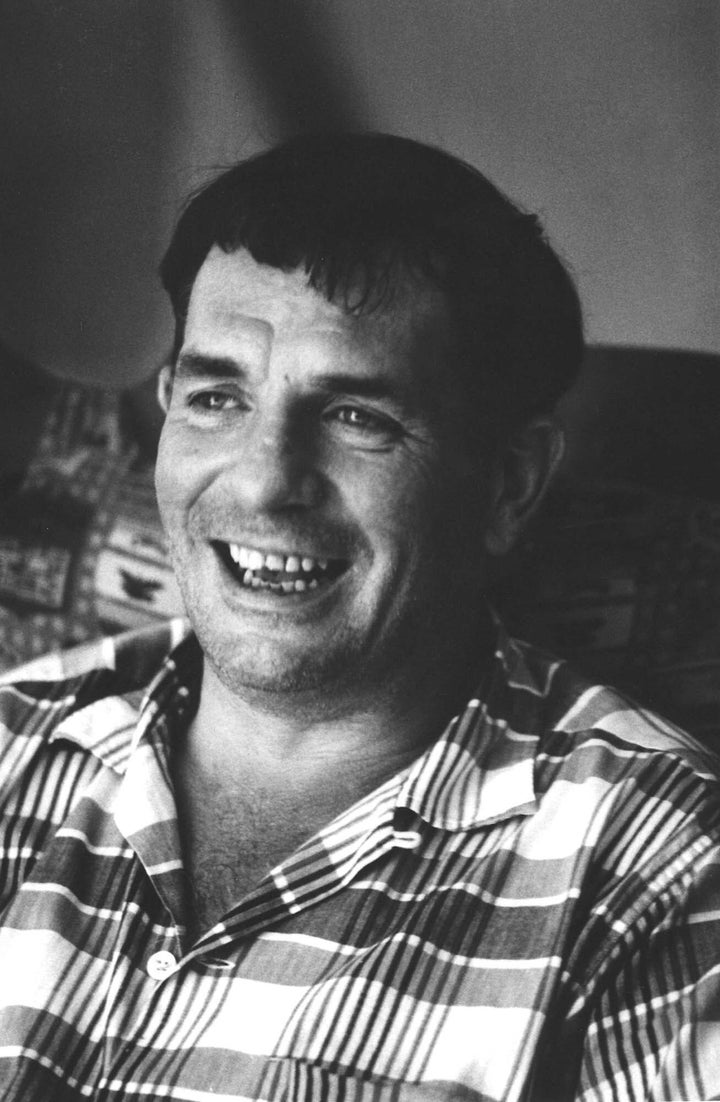 When I first came to Berkeley, everyone told me that Jack Kerouac could no longer be my favorite author because he was a sexist pig.
Even men said this. (Men who thought saying "sexist" would help them score chicks.)
It worked. Denouncing Kerouac, I chose a new (female) favorite author. Fast forward twenty-plus years to last week: Perusing a new book about mid-century America, I suddenly remembered one reason I loved Kerouac.
Kerouac was a comfort-food freak.
This jarred me back to On the Road, its food passages fraught with longing and with Kerouac's knack for making the ordinary holy.
Comfort food sustained him as he headed west:
"Along about three in the afternoon, after an apple pie and ice cream in a roadside stand, a woman stopped for me in a little coupe," we read. Then, later:
"I went to sit in the bus station and think this over. I ate another apple pie and ice cream; that's practically all I ate all the way across the country, I knew it was nutritious." Then, later:
"I ate apple pie and ice cream -- it was getting better as I got deeper into Iowa, the pie bigger, the ice cream richer."
A woman he met en route "made the sweetest cherry pie in Nebraska, and I had some with a mountainous scoop of ice cream on top." Of course he did. Ice cream -- or maybe just cream -- clearly symbolized sustenance on many levels:
"Realizing a dream of mine from infancy, I took the cover off the chocolate ice cream and stuck my hand in wrist deep... We got ice-cream boxes and stuffed them, poured chocolate syrup over and sometimes strawberries too." And:
"When I got to L.A. I was so starved for milk and cream I got a job in a dairy and the first thing I did I drank two quarts of heavy cream and puked."
On the Road includes a paean to San Franciscan comfort food:
I smelled all the food of San Francisco. There were seafood places out there where the buns were hot, and the baskets were good enough to eat too; where the menus themselves were soft with foody esculence as if dipped in hot broths and roasted dry and good enough to eat too. Just show me the bluefish spangle on a seafood menu and I'd eat it; let me smell the drawn butter and lobster claws. There were places where they specialized in thick red roast beef au jus, or roast chicken basted in wine. There were places where hamburgs sizzled on grills and the coffee was only a nickel. And oh, that pan-fried chow mein flavored air that blew into my room from Chinatown, vying with the spaghetti sauces of North Beach, the soft-shell crab of Fisherman's Wharf -- nay, the ribs of Fillmore turning on spits! Throw in the Market Street chili beans, redhot, and french-fried potatoes of the Embarcadero wino night, and steamed clams from Sausalito across the bay, and that's my ah-dream of San Francisco.
Sexist, sure. But by his love of ice cream, he shall be redeemed.
Images courtesy of Kristan Lawson and Anneli Rufus.
Support HuffPost
A No-B.S. Guide To Life
Related
Popular in the Community