After facing fertility issues, twin sisters Kerri Bunker and Kelli Wall have learned they're both expecting twins -- for the second time.
According to KSL, the identical twins are each expecting their second set of twins in March. After learning in July that her sister was pregnant with twins, Bunker decided to take a pregnancy test.
"I don't even know what got into me, but I decided at that moment that I should take a pregnancy test," she told The Huffington Post in a phone interview. "Why would I possibly think I was pregnant? I knew I couldn't get pregnant on my own."
Bunker's doubt stemmed from the fertility issues she has faced over the years. According to KSL, she had been told it was unlikely she would become pregnant without medical assistance. When the test came back positive, Bunker said she was "literally stunned." Two weeks later, she learned she was having twins.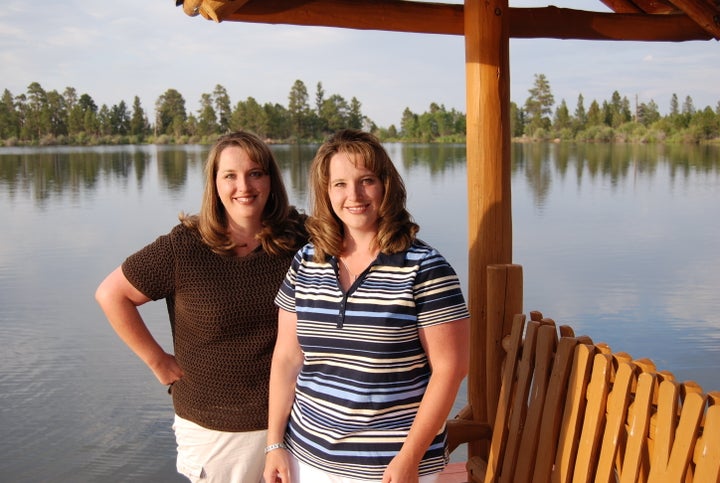 Both Bunker and Wall became pregnant with their first set of twins after receiving in vitro fertilization treatments. Bunker's twins, Hallie and Kole, will turn 4 in just a few days, and Wall's twins, Madison and McKell, will turn 5 in October. Bunker also has a 2-year-old named Sadie. While she said she didn't receive fertility treatments before becoming pregnant with Sadie, Bunker told HuffPost that her doctor credits that pregnancy to her high hormone levels while she was freezing her embryos.
Bunker also explained her twin sister is expecting her second set of twins after receiving an in vitro fertilization treatment in June. Despite being told her chances of becoming pregnant on her own were slim, Bunker is expecting her twins without medical assistance.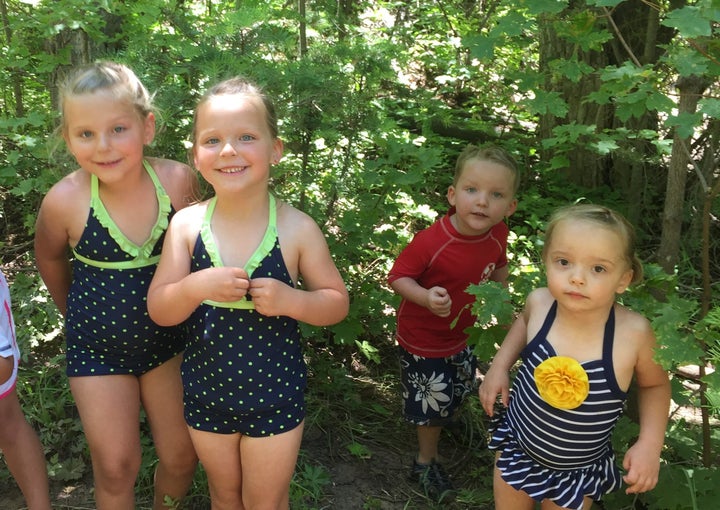 "It's just shocking because everyone that's close to us knows the fertility issues that we've dealt with, both my twin sister and I," Bunker told HuffPost. "Nobody was expecting or even thinking any of this could be a possibility."
She also wants to let other women facing fertility issues know to "not give up."
"I hope those people that are dealing with fertility [issues] do not give up because miracles happen in a variety of ways every day of our life," she said. "And I feel like in vitro alone is a miracle and has provided a way for people like us to have kids."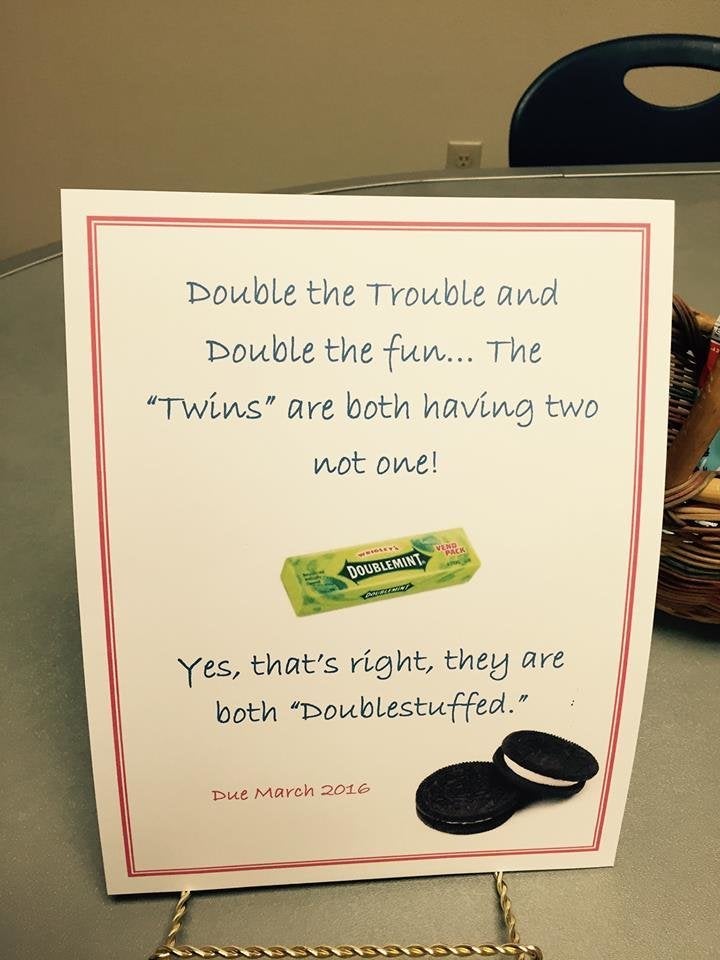 The twin sisters are both due in March, exactly two weeks apart. They also married best friends and currently teach at the same school. Together, Bunker said they are "ready for complete chaos" as they prepare to add to the family. Luckily, there will be enough bundles of joy to go around.
"We tease that there will be enough babies for everyone to have one to hold," Bunker told HuffPost. "So we won't be fighting over one baby. There will be enough babies to pass around."