Kerri Mascareno has stage 4 breast cancer and is taking chemotherapy pills to shrink the tumor before surgery, according to local outlet KOBR-TV. Strong body odors can be a symptom of breast cancer, and Mascareno claims the principal of Tierra Antigua Elementary School has an issue with that.
According to Mascareno, Principal Robert Abney told her she could no longer enter the Albuquerque elementary school because of her odor, reports KOBR-TV. She claims he also told her that she could participate in a school-wide Thanksgiving lunch only if she and her daughter sat in his office, instead of with the group.
"He just said he knows this is going to hurt my feelings and he understands where I'm coming from because his mother had breast cancer and she had the same exact smell and I can no longer be in the school and that with me being in the school that I made his employees ill," she said, according to the outlet.
Monica Armenta, the executive director of communications for Albuquerque Public Schools, told The Huffington Post over the phone that while she could not speak to the details of the case, "never at any time was Ms. Mascareno banned from the school, at no time was she ever told she wouldn't be welcome to join her daughter for [Thanksgiving] lunch."
However, Armenta did admit that Abney initially wrote to the mother suggesting that if she'd like, "[the school] could make accommodations for her to have [Thanksgiving] lunch with her daughter in a location other than the cafeteria."
After Mascareno did not get back to Abney regarding the suggestion, the principal reportedly wrote back and said she was "absolutely welcome" to sit in the cafeteria.
"There's not anyone I can say that's going to make anyone feel better in this situation because it's heartbreaking, and any attempt to explain the issue would appear insensitive," Armenta told HuffPost. "The principal made a suggestion [regarding Thanksgiving lunch] after exploring the options. … She was never told she wasn't allowed at the school."
Still, the story appears to have elicited strong reactions on social media, where users feel Abney acted insensitively.
Related
Before You Go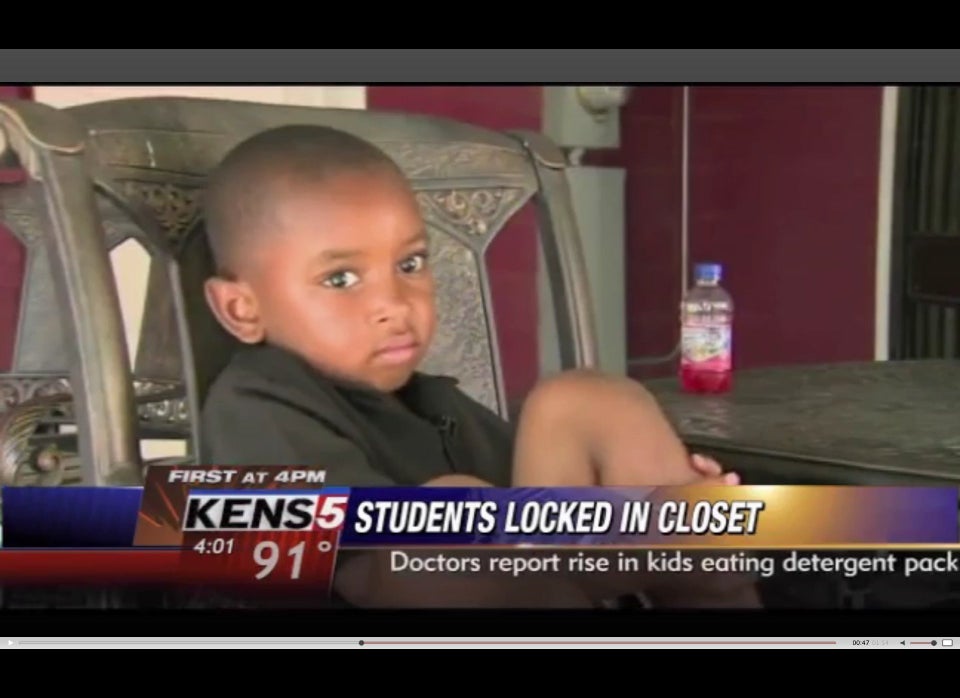 Teacher Controversies