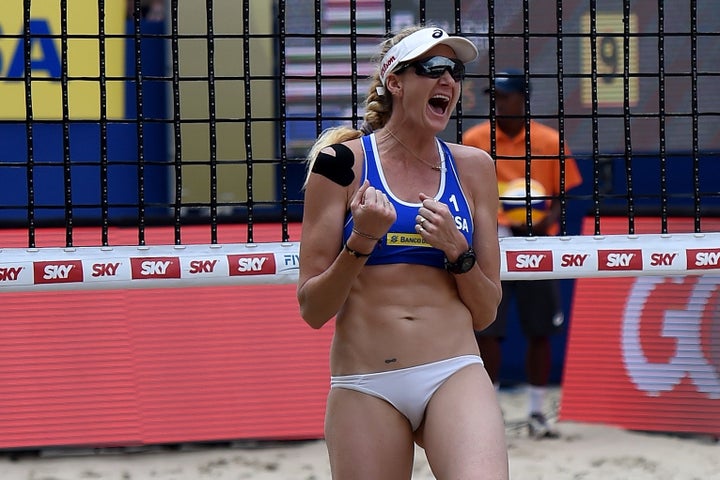 When people talk about women's beach volleyball, they often bring up the bikinis -- many of them for reasons that are, let's say, less than ideal.
Kerri Walsh Jennings knows all that. And as she prepares for her fifth Olympic games, Walsh Jennings has some thoughts on the idea that any female volleyball player should cover up.
"The original way to play beach volleyball was in a bikini and board shorts, and I don't know what else they want us to wear," Walsh Jennings told The Huffington Post over the phone.
"When it comes to beach volleyball, we're playing in 100-degree-plus weather," the 37-year-old said. "I think we've just gotta educate the public, take it with a grain of salt and make sure that we're working hard and not playing up the sex appeal because it's inherent anyway."
The three-time gold medalist added that the suit she designed with her partner, Asics, is a sports performance suit more than anything. Walsh Jennings added that the intent of the suit is peak performance, and that it's not meant to be "sexy" or "flashy."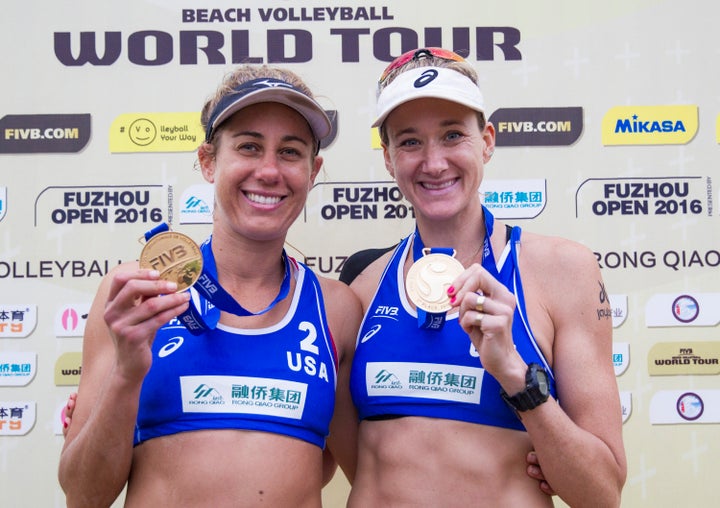 Some might guess that the small uniforms breed body image issues within the sport, but Walsh Jennings said it's not the case, at least for her. Because, as she puts it, when you're using your body and being physical, it's less about how you look and more about how you perform.
"Of course, you know, I'm a woman -- I look in the mirror and I'm my own worst critic," Walsh Jennings said. "But I feel like sports and being physical in general can only be positive for our psyches."
In order to help Olympic hopefuls reach their dreams, Walsh Jennings and Dick's Sporting Goods teamed up as part of the Contenders program, which provides the athletes with flexible jobs and a competitive salary while they train.
Walsh Jennings said she and her former partner, Misty May-Treanor, were fortunate enough to win from the beginning, but said she also had to rely on prize money for years before securing sponsorships.
"Mentally, it's really hard to be like, 'Gosh, if I don't place this or better in this tournament, can I make rent?" Walsh Jennings said. "That's the reality for a lot of these Olympic hopefuls. I worked in a kid's shoe store. I worked in my dad's office. I did what I had to do to make ends meet."
For more Olympic coverage:
Related
Before You Go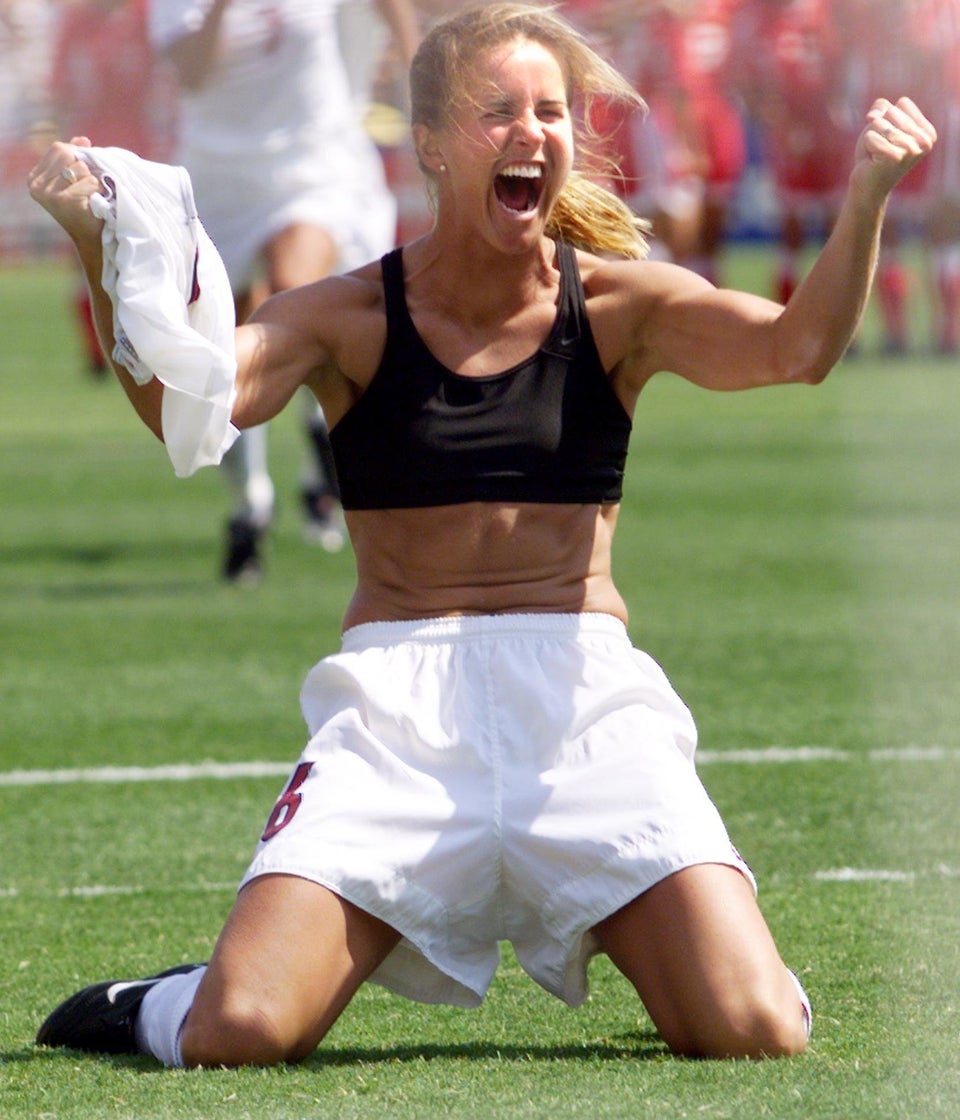 Iconic Sports Photos
Popular in the Community