We love watching Kerri Walsh Jennings and Misty May-Treanor, the two-time Olympic champions, play beach volleyball in the Olympics. But as the female athletes lunge and jump in the sand, wearing nothing on their lower halves but those small bikini bottoms, we can't help but wonder: how do they stay so, well, hairless? How intense of a bikini wax must beach volleyball players (and gymnasts, for that matter) get?
Luckily the famous pair opened up to Allure this month, dishing on that pesky bikini line. So how do Kerri and Misty cope with the constant bikini waxes?
They don't. "I hate getting waxed," Walsh Jennings told Allure (a girl after our own hearts!) "Waxing makes me want to punch someone in the face. But I don't want to be self-conscious and worry about my bikini line when I'm playing, so [I use] lasers."
We'd imagine that another physical obstruction might be a large chest. But Kerri tells Allure, "Of course my tops are padded!" (Wait, "of course"? We definitely did not assume that.) Kerri adds that while Misty's never had issues in the chest department, she's contemplated breast implants, currently feeling "60-40 against it."
We're inclined to fall in the "against" camp -- wouldn't it be difficult to do all that leaping and flying with two extra volleyballs attached to your chest? Kerri, we love you just the way you are.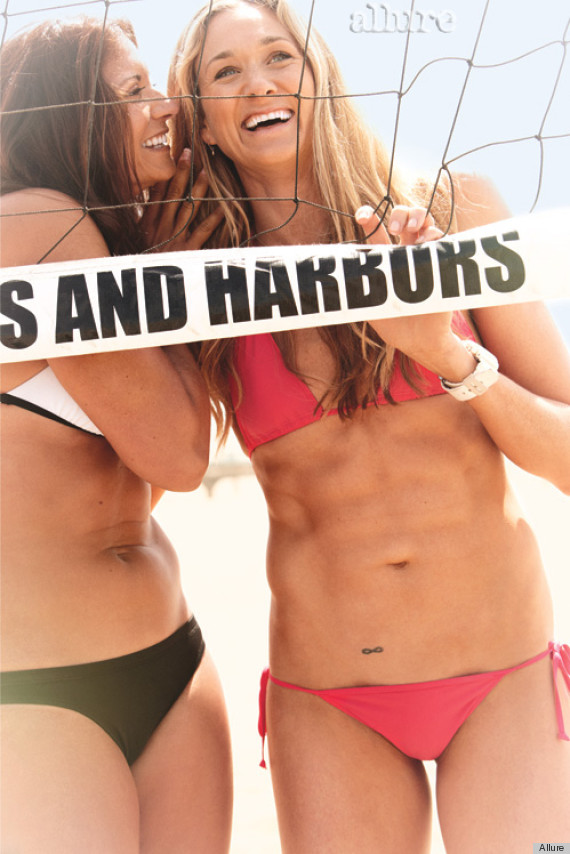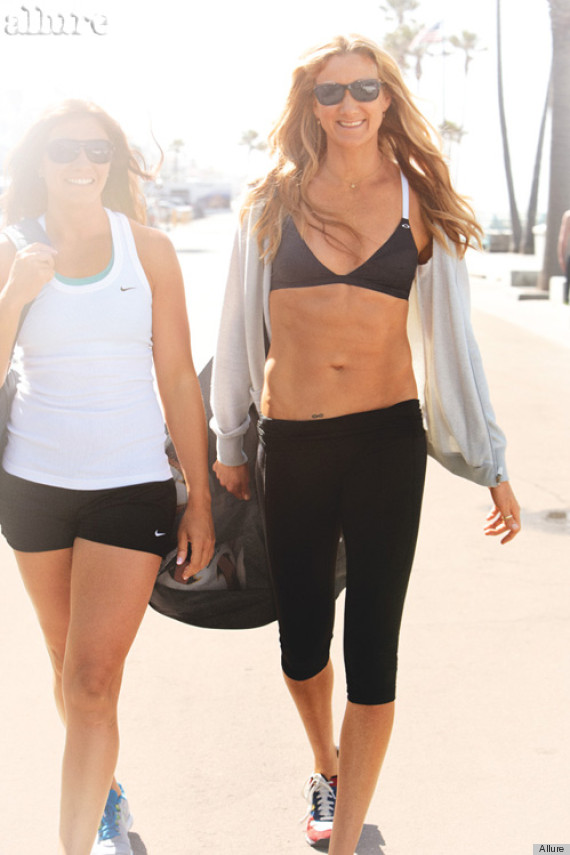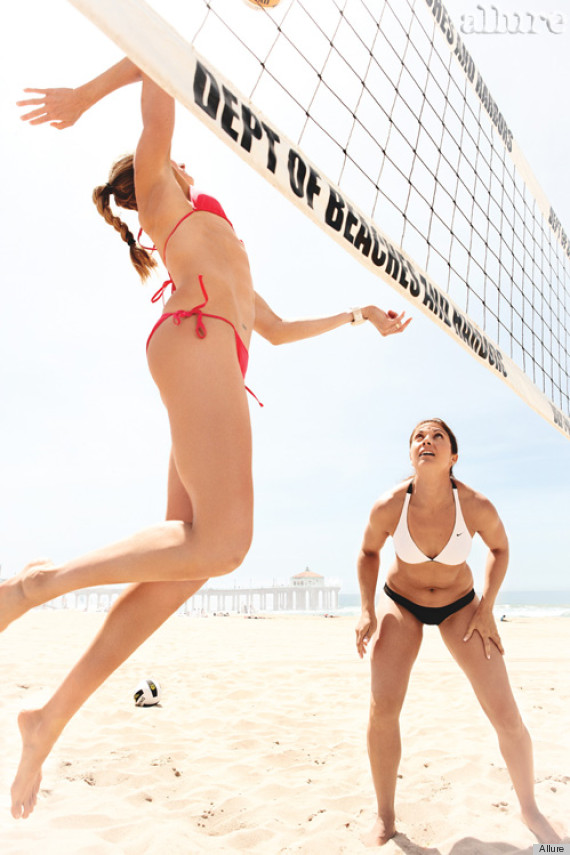 See more volleyball pics...