In his expansive retrospective spanning 35 years of work, Kerry James Marshall's paintings range from urban pastorals to Renaissance-inspired portraits, subtly shifting abstractions to romanticized, domestic interiors. Yet regardless of style, substance or setting, the works converge on a single element: the undiluted blackness of their subjects' flesh.
The vast majority of paintings that make up the Western art historical canon feature, of course, white subjects. Marshall's painted world doesn't only pass over these white subjects, his subjects' skin features not a single splash of white paint. The artist's formula for flesh features three shades of black: carbon black, mars black and ivory black. He will occasionally incorporate yellow and blue shades to round out the color, but no one figure in any painting is darker or lighter than another. Each exists outside a spectrum of shading or valuation; black is black.
"Blackness is non-negotiable in those pictures," Marshall explained in an October interview with T Magazine. "It's also unequivocal — they are black — that's the thing that I mean for people to identify immediately. They are black to demonstrate that blackness can have complexity. Depth. Richness."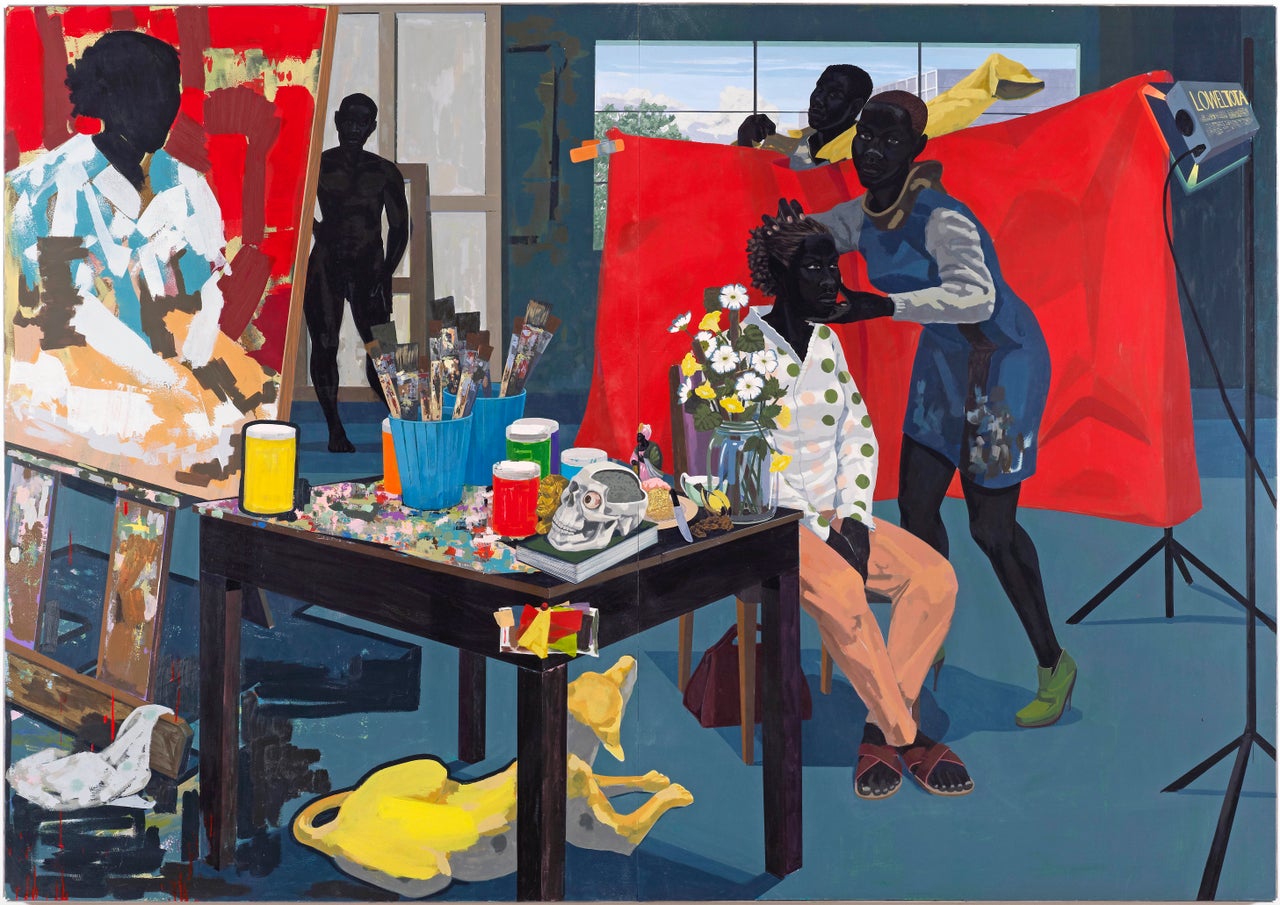 A breathtaking exhibition featuring 72 of Marshall's works, titled "Kerry James Marshall: Mastry," is now on view at the Met Breuer in New York City. The paintings reflect Marshall's extensive command of Western art history to generate vivid representations of the African-American experience, past and present.
Marshall's oeuvre is extraordinary in its ability to confront the injustices of art and American history head-on, while still celebrating the power and beauty of blackness. Its tenor contrasts with the rhetoric employed by president-elect Donald Trump, who has described African-Americans as "living in hell," presenting a combination of optimism and activism that offers not hope but pride and productive vitality.
Marshall was born in 1955 in Birmingham, Alabama, and relocated with his family to the Los Angeles neighborhood of Watts in 1963, where they lived 12 blocks from the Black Panther headquarters. Growing up, Marshall witnessed many incidents of violence, though these traumatic experiences were scattered among happy memories of a loving family and happy home life, as well as the enchanting impact of art.
At 10 years old, Marshall visited the Los Angeles County Museum of Art for the first time and was mesmerized by what he encountered. "I went from floor to floor looking at everything, in the same way that in the library I went down the stacks and looked at every art book, without discrimination," he told The New Yorker. Three years later, he took a summer drawing course at Otis College of Art and Design, where he would later attend art school, becoming the first in his family to go to college.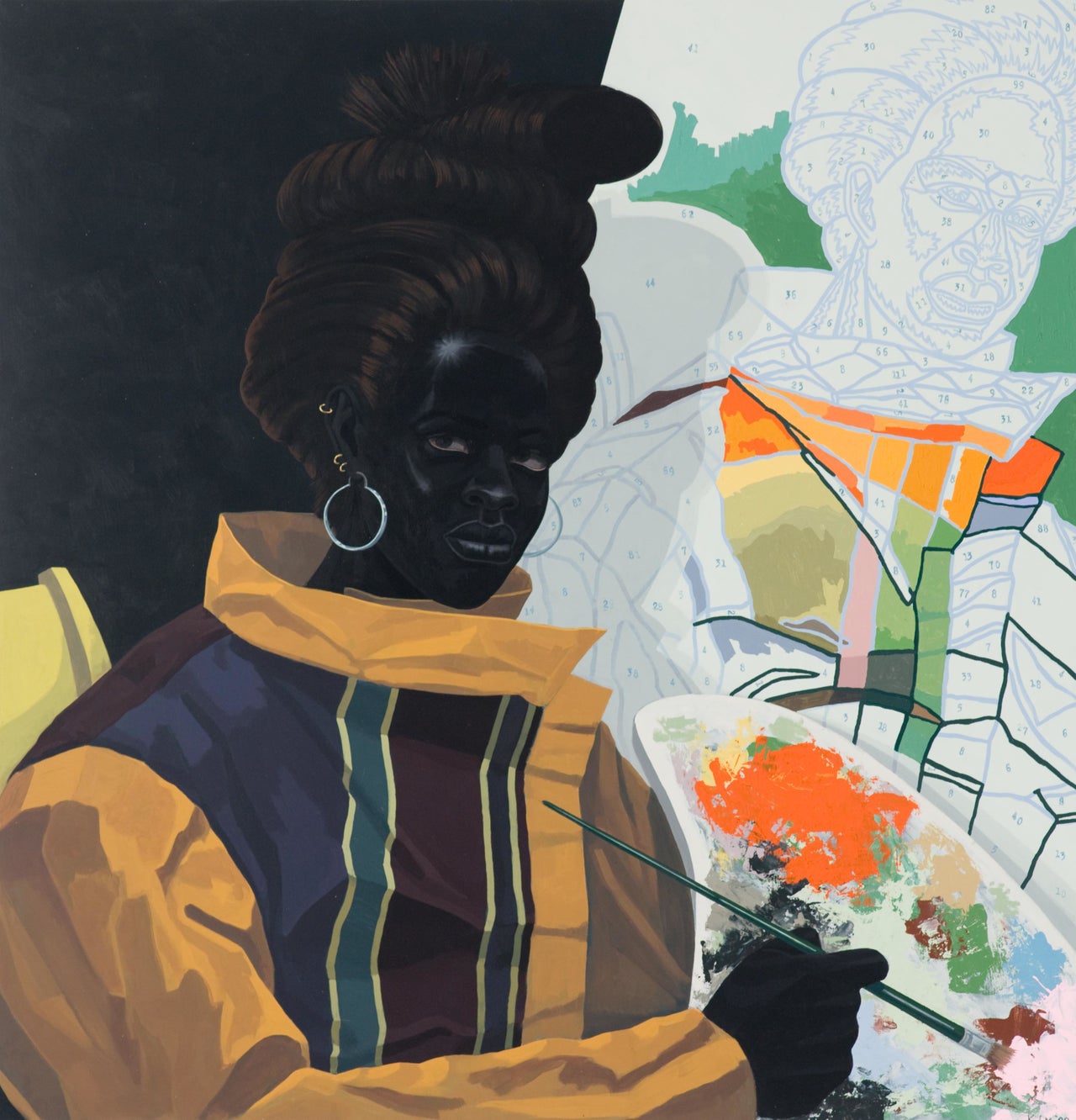 From his earliest encounters with art, Marshall was well aware of the dearth of black bodies represented in museum archives. Yet his reaction was not resentment but determination, to master the art historical trajectory that excluded black bodies and expertly incorporate them into it.
"When you talk about the absence of black figure representation in the history of art," Marshall said to T Magazine, "you can talk about it as an exclusion, in which case there's a kind of indictment of history for failing to be responsible for something it should have been. I don't have that kind of mission. I don't have that indictment. My interest in being a part of it is being an expansion of it, not a critique of it."
His dizzying array of art at the Met Breuer expands upon the shamefully limited scope of Western art history in myriad ways, too many to recount or even fully digest on a single visit. Yet one room addresses the issue of art history most straightforwardly, with a series of black painters depicted in the midst of creating their self-portraits.
The mythic artists, both male and female, meet the viewer's gaze with regal composure and resolute solemnity. Donning sculptural hairstyles and voguish ensembles punctuated by dramatic collars and splashes of color, Marshall's subjects seem aware of their statuses as works of art themselves. The paintings address the absence of black artists and black subjects simultaneously, while providing fictitious black artists the rare opportunity to depict their own image on their own terms.
The wall text reads: "The commanding presence of these figures is also an empowering one ― if you are an artist of color or if you are an artist who is a woman, the answer to the question, 'What does an artist look like?' might just be you."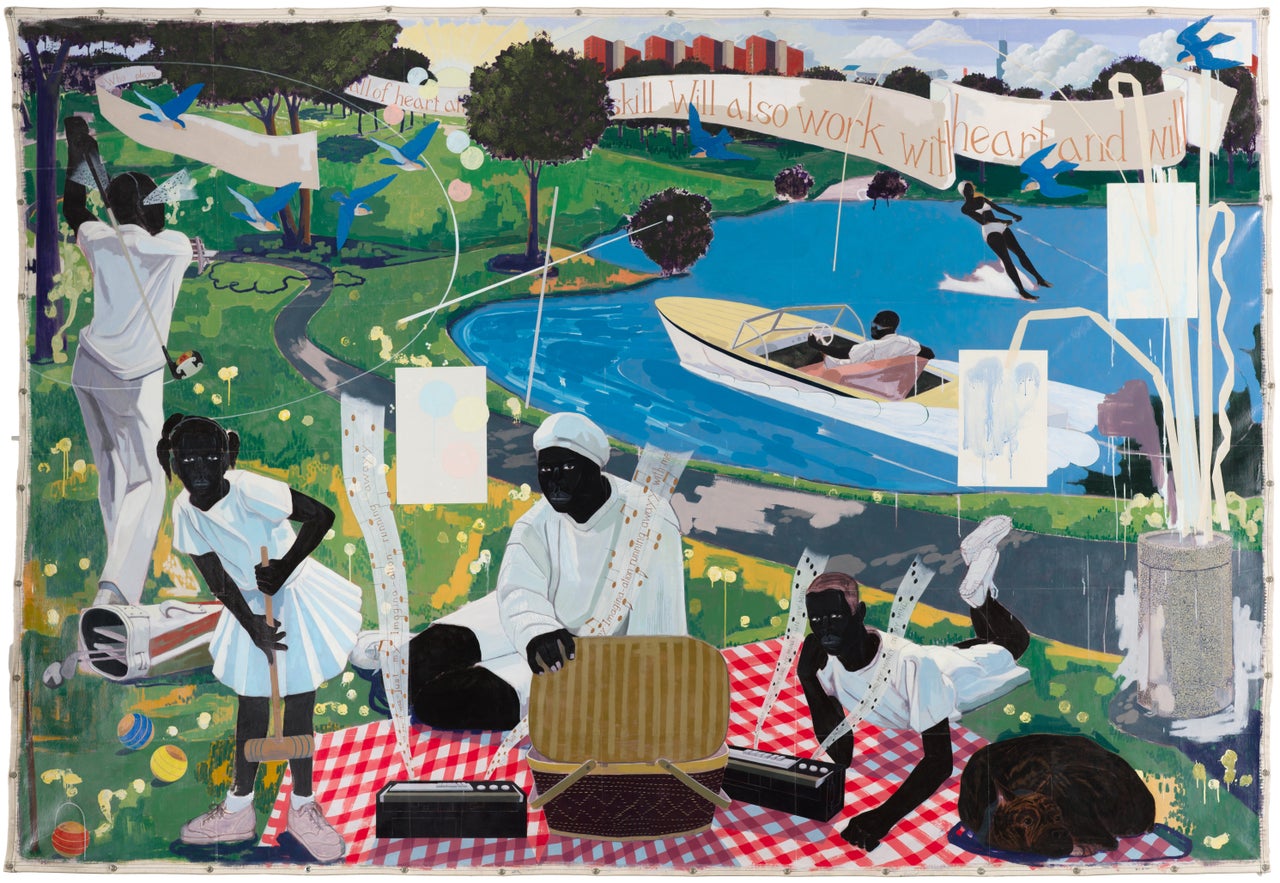 The self-portraits within the paintings, unfinished, rest propped up on easels in the backdrop. Closer examination reveals many of the canvases are paint-by-numbers, a craze popularized in the 1950s. As Holland Cotter wrote in his New York Times review of the exhibition: "It was a type of painting for anyone and everyone, universal in that way. And although the subjects were fixed, the colors were not."
The paint-by-numbers canvasses implore those who wish to upheave racial bias in the art historical canon to do so by partaking in the universal practice of making art themselves. The activity-book-like format nods to the uncanny relationship between race and color, illuminating how simple it would be and has always been to dip a paintbrush in black paint instead of white. And yet even the painted figures have yet to render their self-portraits in their black likeness, as though even today the act of painting a black subject remains a radical act.
And yet, of course, Marshall has accomplished said act, over 70 times and counting. The 61-year-old artist, who was awarded the MacArthur Fellowship in 1997, shows up all day, every day, to his studio, where he paints sans assistants from morning until night.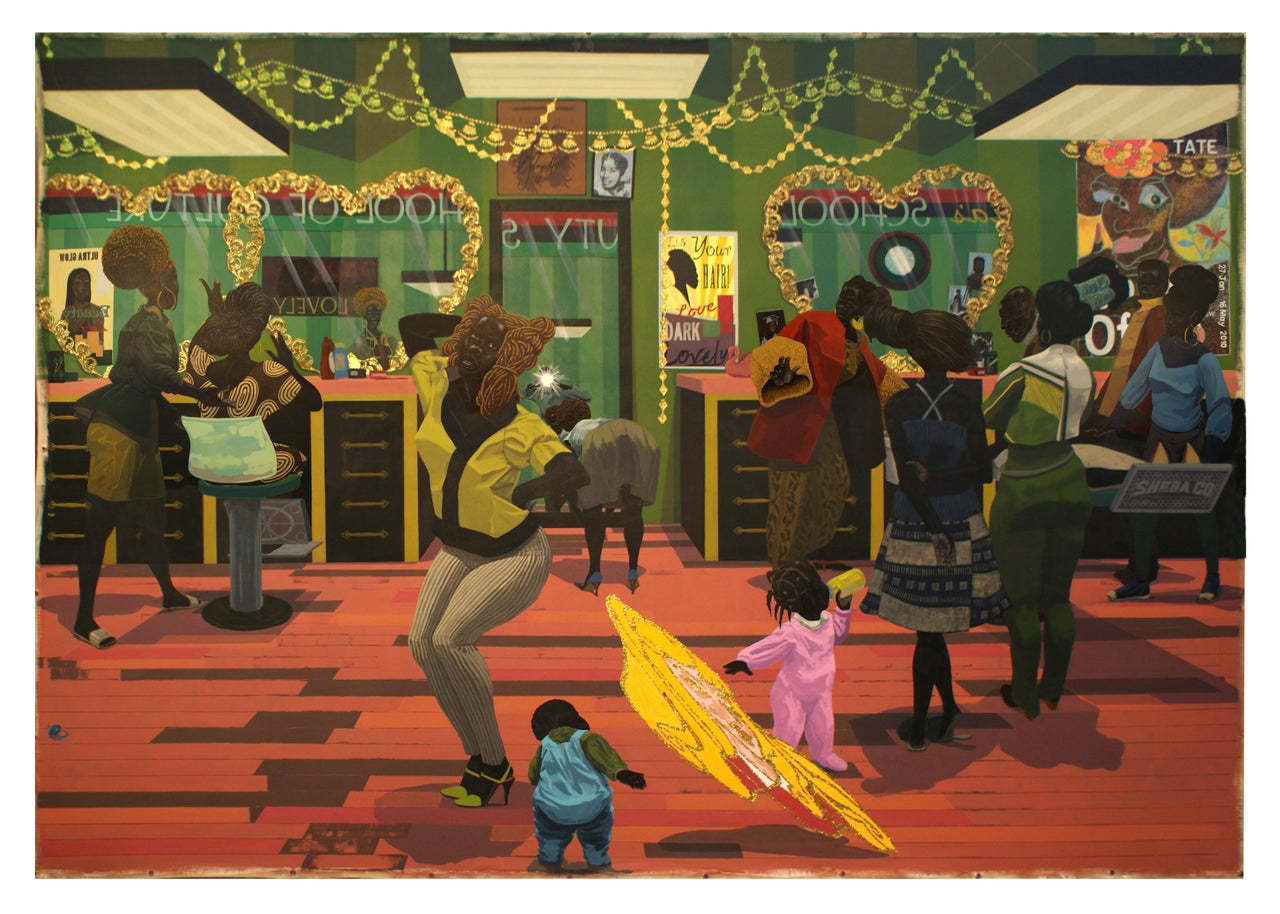 The fact that Marshall's retrospective is on view at The Met, of all places, is hugely significant. As Ian Alteveer, the Met curator who organized the exhibition along with Helen Molesworth and Dieter Roelstraete explained to The New York Times: "There are 5,000-plus years of art history here, and that's the history he wants to be a part of and to paint to be a part of."
Marshall's depictions of black creativity and power extend beyond the art studio, depicting barber shops, public housing developments and intimate bedrooms. The retrospective is a remarkable achievement, a testament to Marshall's knowledge, skill and spirit.
In response to an art historical narrative that failed to represent him, Marshall studied and mastered its shape. And in a composite visual language, weaved from threads of Théodore Géricault and Frank Stella, Giotto and Piet Mondrian, Marshall tells his story, the story of black America. A portrait, a love letter, a celebration, and a battle cry.
Before You Go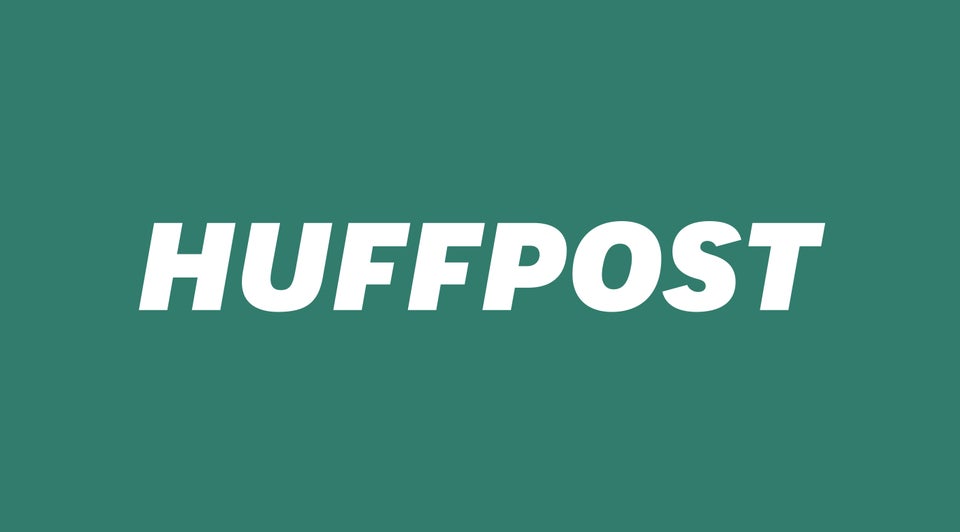 Artists Show Support For Alton Sterling And Philando Castile
Popular in the Community