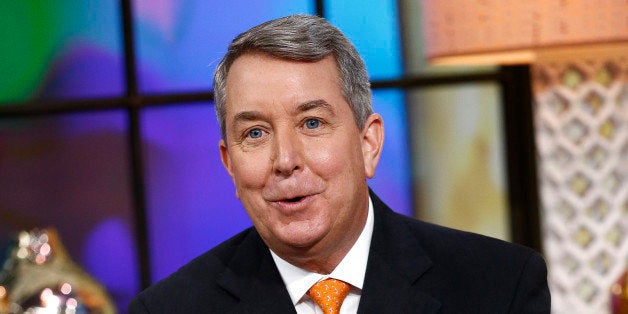 NBC News correspondent Kerry Sanders revealed Thursday that a work incident recently left him temporarily blinded.
Sanders said that he injured his eyes while standing in front of the camera for hours to cover the Michael Dunn trial. "What I didn't know, and no one else did either, was the HMI light malfunctioned and the UV light was slowly burning my corneas, as well as frying the skin on my face," he explained in an essay.
The correspondent described experiencing excruciating pain, writing, "I was temporarily blind. Not only could I not see, but my eyes burned in pain as if two hot coals smoldered in my sockets." Sanders made the revelation in a piece warning other journalists not to let the same thing happen to them:
He said that he was blind for 36 hours, and that his vision is still returning to normal. View Sanders' full post here.
It seems like Sanders unfortunately isn't the only person to have this happen to him. As Poynter noted, the piece prompted other reporters to chime in on Twitter saying that they have had similar experiences.
REAL LIFE. REAL NEWS. REAL VOICES.
Help us tell more of the stories that matter from voices that too often remain unheard.