WASHINGTON -- Secretary of State John Kerry will spend much of Wednesday meeting with senior members of the U.S. foreign policy establishment, as he attempts to press the case for U.S. engagement in Syria.
Kerry is scheduled to meet one-on-one with former Secretary of State Henry Kissinger Wednesday afternoon, and address a meeting of the 25-member Foreign Affairs Policy Board Wednesday morning. On Wednesday evening, Kerry will host a dinner for FAPB members at the State Department, according to an official schedule.
Widely considered a godfather of U.S.-Russia relations, Kissinger served as Secretary of State under President Richard Nixon and President Gerald Ford. As the nation's top diplomat, he pioneered the idea of developing a détente, or cooperation based on shared interests, between the leaders of the world's two nuclear superpowers.
As the Obama administration seeks to work with Russia to craft a plan to rid Syria of chemical weapons, Kissinger could prove invaluable as both an adviser and a public ally.
On Monday, Kissinger told CNN he supports President Obama's request for authorization of the use of military force in Syria, "for the limited purpose of penalizing the use of weapons of mass destruction."
The bipartisan membership of the Foreign Affairs Policy board reads like a "who's who" of leading experts in diplomatic, military and economic affairs. First assembled in 2011 by then-Secretary of State Hillary Clinton, the board's mission is to provide top American diplomats with "independent, informed advice and opinion concerning matters of U.S. foreign policy."
Strobe Talbott, president of the nonpartisan Brookings Institution and a former Deputy Secretary of State in the Clinton administration, is chairman of the FAPB. An expert on U.S.-Russia relations, Talbott offered a qualified backing this week of Obama's request to authorize military strikes on Syria. The best case scenario, he tweeted, would be a deal based on Russian Foreign Minister Sergei Lavrov's proposal that the U.S. suspend plans to strike Syrian targets in exchange for Syrian President Bashar Assad ceding his stockpile of chemical weapons.
Other members of the board include figures ranging from former Director of National Intelligence John Negroponte, who served in George W. Bush's administration, to Anne Marie Slaughter, formerly State Department Director of Policy Planning in the Obama administration.
Before You Go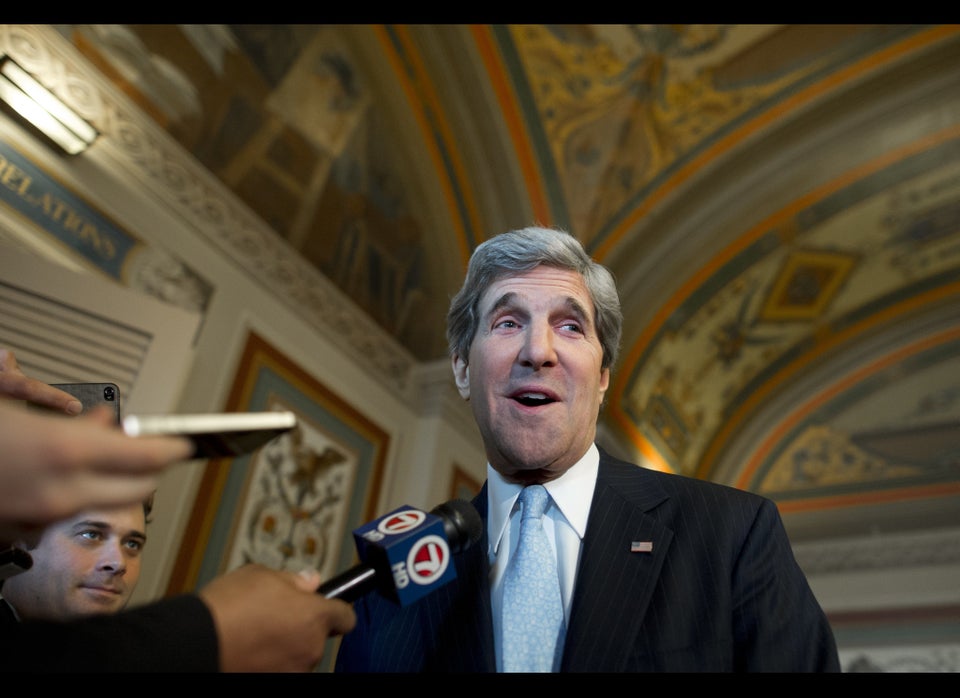 Secretaries Of State
Popular in the Community