 Although making a mistake -- whether at work or in life -- can be petrifying, Cate Blanchett and Kerry Washington think it's necessary.
At the Women In Film Los Angeles Gala on June 11, the 2014 Crystal + Lucy Awards were presented to a group of extraordinary women including Eva Longoria, Rose Byrne, Kerry Washington and Cate Blanchett. While all the women were (unsurprisingly) inspirational, it was Blanchett's and Washington's words that truly hit home.
Receiving the Crystal Award for Excellence in Film, Blanchett celebrated the "incremental and undeniable" presence of women in leading roles, but acknowledged the disproportionate pressure put on women to carry a film to financial and critical success:
We, in relation to our male counterparts, are not trusted with those big budgets, those large, high-powered casts, those non niche stories -- the action movies, the superheroes. There's a fear that we can't fail when these opportunities come our way. There are many massive box office -- let's face it -- f-ups, blunders that seem completely surmountable and we can justify them when a male counterpart is helming. But when a similar misstep is made by a female… it's still feared to be a career-killer.
We as women put ourselves in this situation of feeling like we can't take a risk, like in order to step out there we have to be perfect, because we're scared that if we don't say the right thing, or do the right thing, that we'll reflect poorly on ourselves and our community, whether that community be women, people of color, both.
As Washington poignantly noted in her speech, "[Women] need to be willing to be uncomfortable, to be flawed, to be imperfect, to own our voice, to step into our light, so that we can continue to inspire other people and employ other people, and make room for more and more voices and presence."
Support HuffPost
The Stakes Have Never Been Higher
Related
Before You Go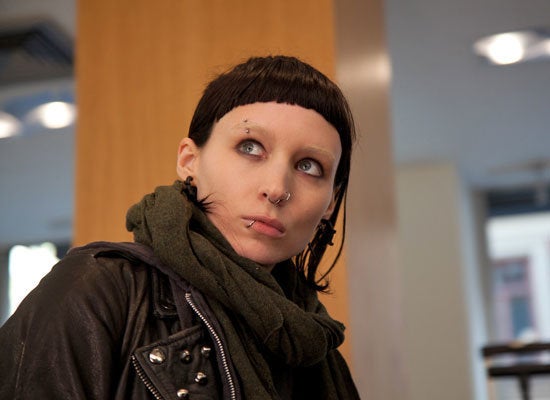 Women in Film: Where Are They?
Popular in the Community