But before the rest of the top magazines start trying to snag the "Scandal" star next, Kerry opens up to Elle about her early years, her career success and, of course, fashion.
When asked if modeling or becoming a film actress were ever a goal of her's as a child, Kerry explained "I was not that girl. I was a kooky theater kid -- silly and goofy and academic." In fact, the 36-year-old "Django Unchained" actress said that she originally dreamed of becoming a clinical psychologist. Although we're sure she could have helped a lot of people get their lives together (Olivia Pope style), we're glad the George Washington University grad found her way into show business.
"I'm the luckiest broad in Hollywood now. To be the lead actor on 'Scandal' and to be in the highest-earning Tarantino movie -- I don't get to ask for more."
"I found out I enjoy the process. All these people show up at my house, they all have kits, someone has dresses ... And it's like, let's have fun. It's not all about me. We're able to create stories on the red carpet," Kerry told Elle.
Whatever story she's telling, it's definitely a must-read!
Check out more of Kerry's interview at Elle.com! Here's a look at a few images from her fabulous feature, below, and a behind-the-scenes video from the shoot, above.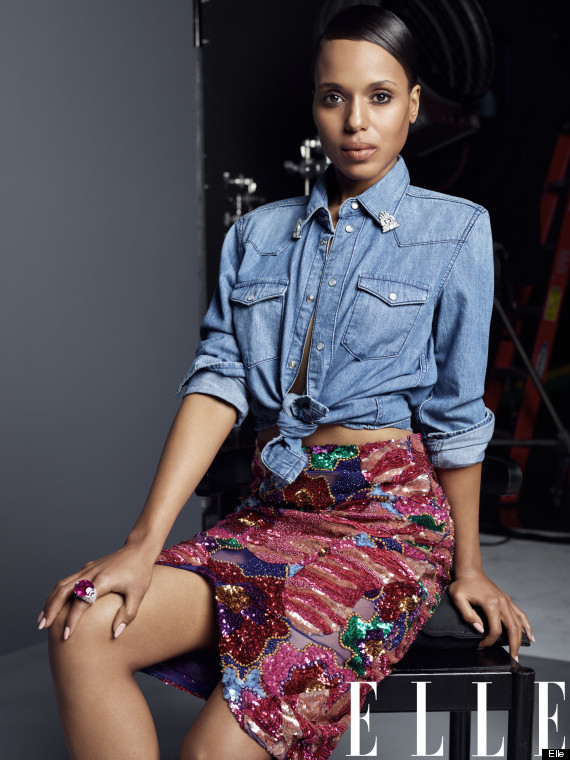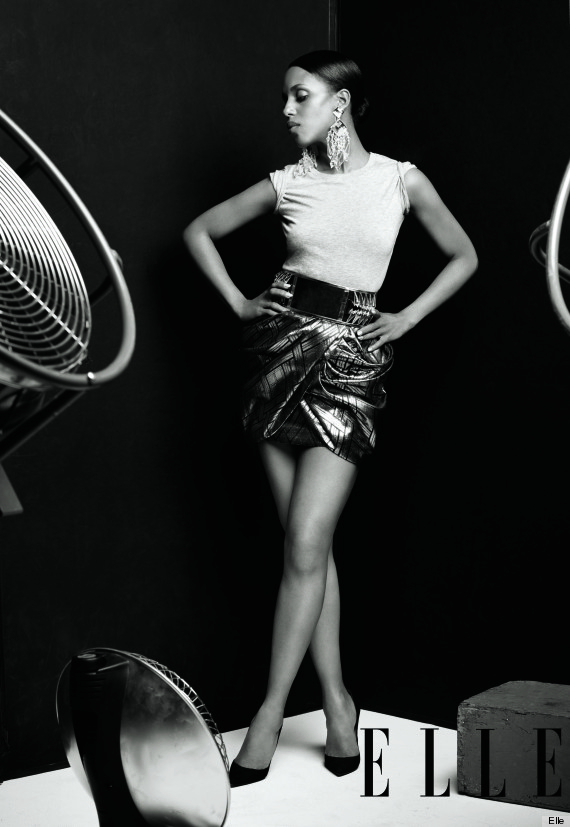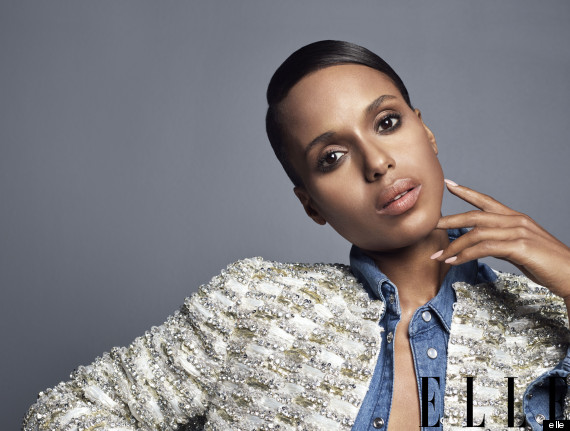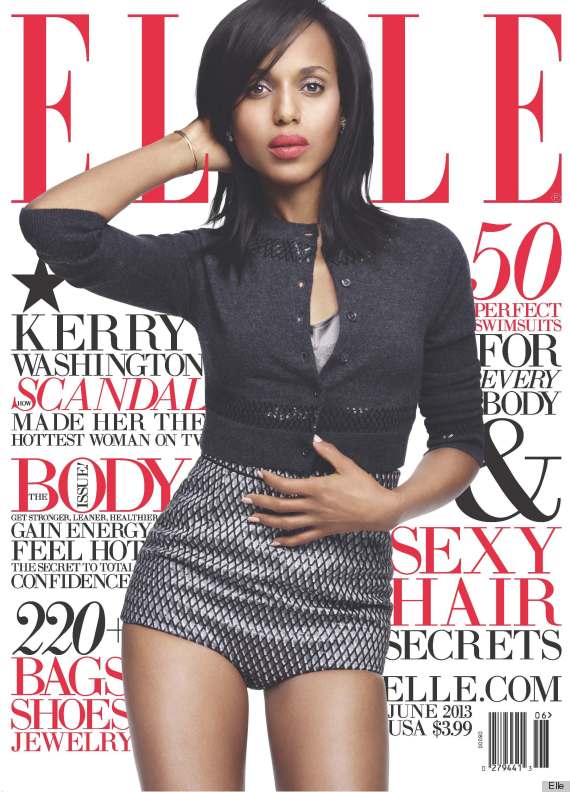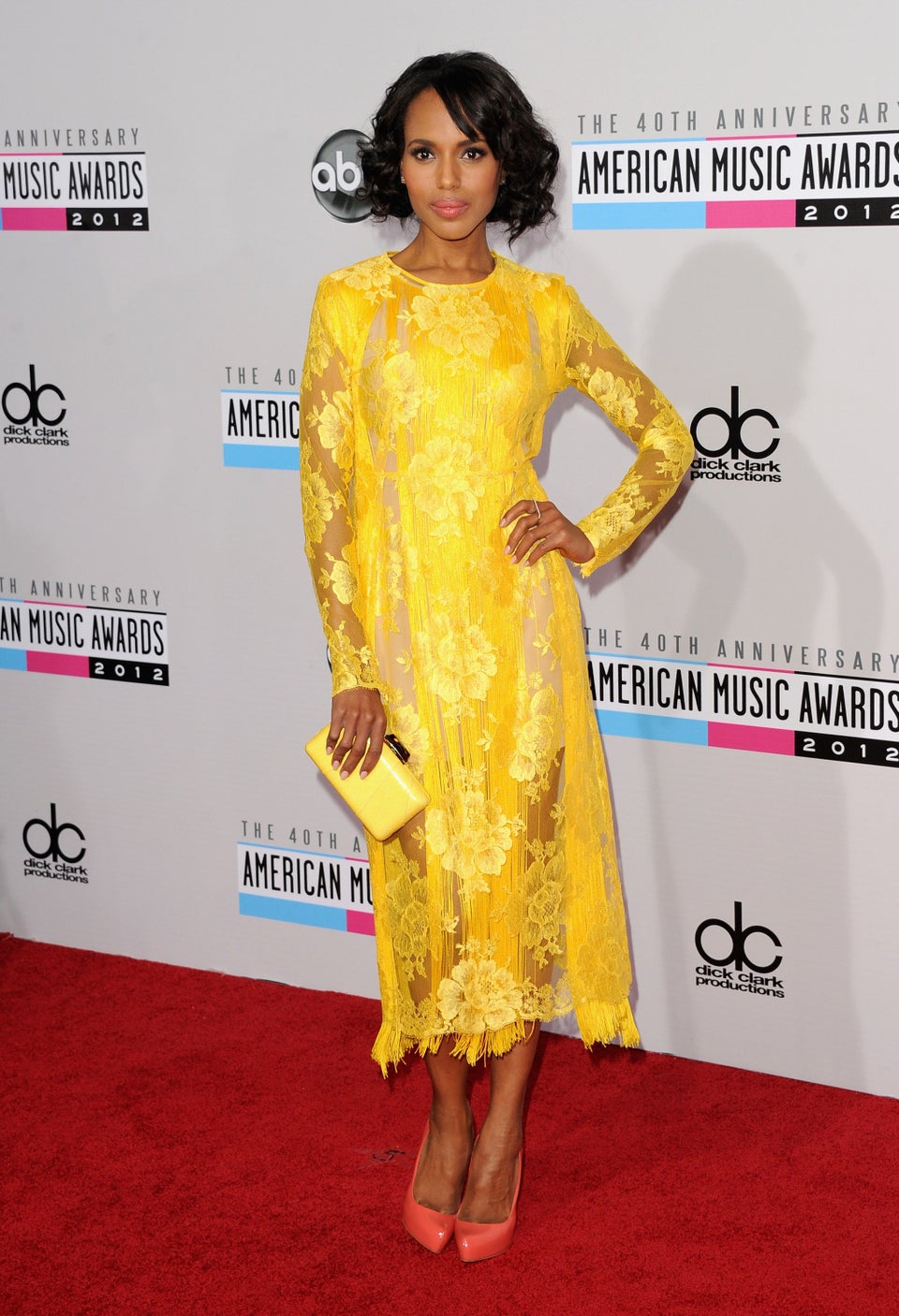 Our Favorite Kerry Washington Style Moments
Popular in the Community