Kerry Washington's opening sketch for "Saturday Night Live" drew both praise and criticism for openly addressing the TV show's lack of diversity but failing to offer up any promises or solutions. But whether you liked the show's self-deprecating approach, you've got to give its team some credit: They totally nailed Kerry Washington's Michelle Obama costume.
Washington played the first lady in the exact black and red floral Tracy Reese dress that FLOTUS wore at the "Let Freedom Ring" ceremony on September 29. As we pointed out then, the best part of Michelle's sleeveless dress was that it was available for purchase on ModCloth.com -- we wonder if the designers on "SNL" actually just went and bought it for the costume closet.
One slight departure from the first lady's original look? Kerry was wearing her hair down, not up like Michelle did that day in September. We'll let it slide, "SNL."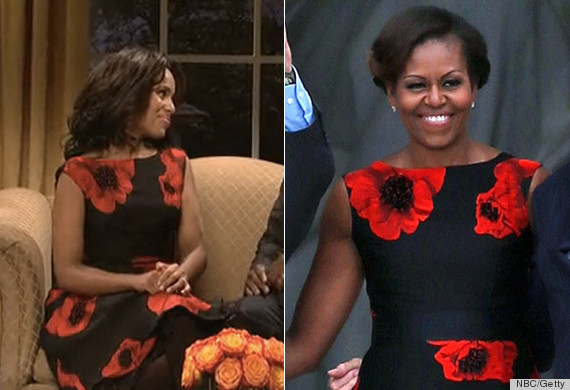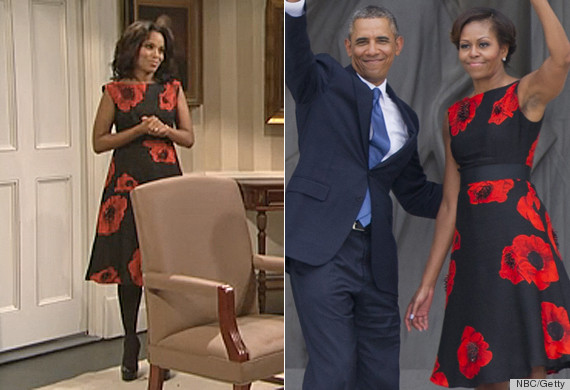 Think Kerry could rock any of this?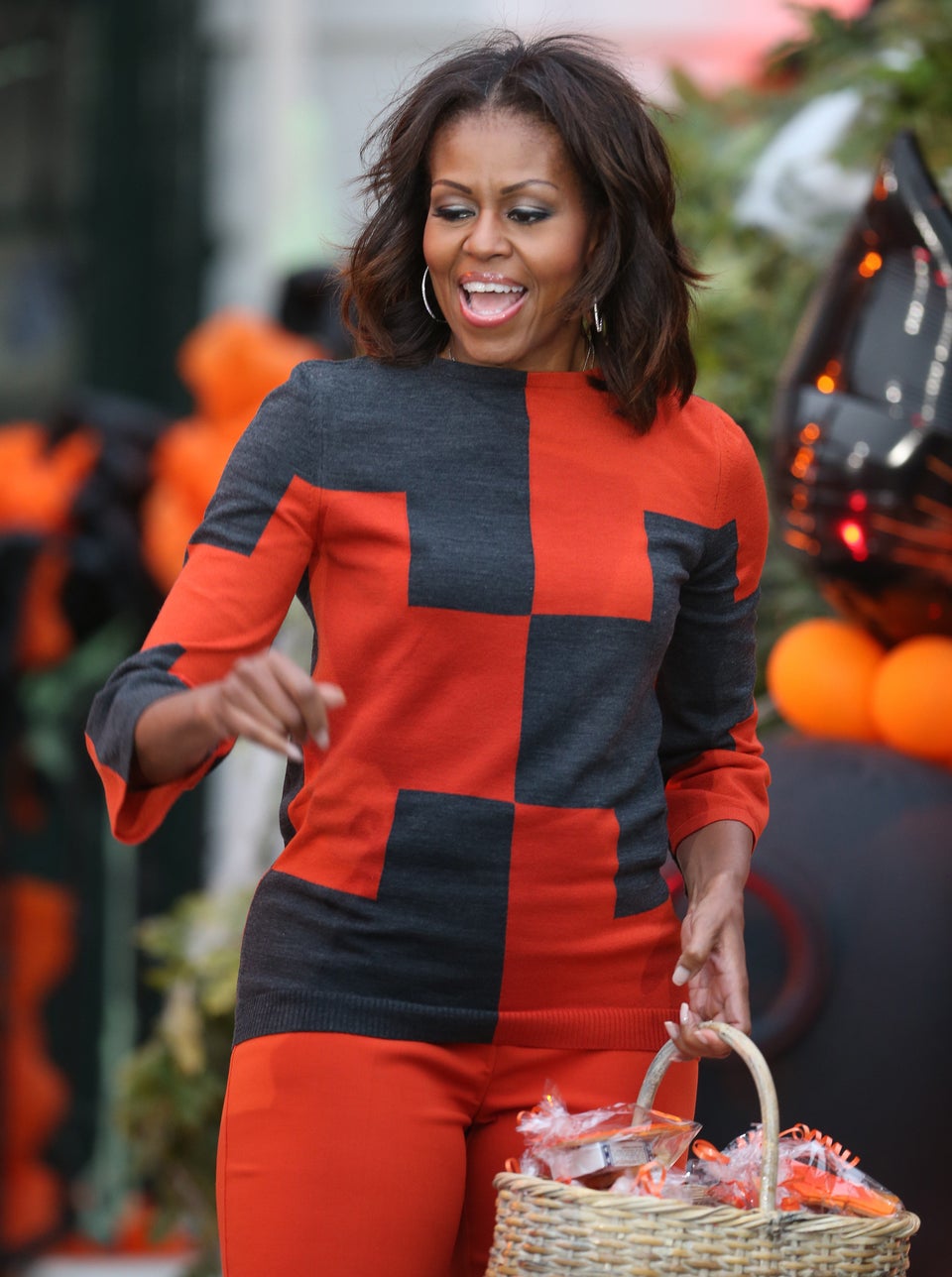 Michelle Obama: 2013 Fashion Vault