By watching "Scandal," you'd never guess that Kerry Washington feels uncomfortable acting out her passionate affair with co-star Tony Goldwyn. But as cover star of Allure magazine's November issue, the actress says those steamy scenes aren't as natural as they look.
"They're hard to do. Sex scenes are always awkward," Washington told Allure.
"You're doing things that you're supposed to do with only certain people in your life. Because this is not your real partner in life, doing that is awkward. And then doing it in a room full of people is awkward," Washington said.
"Particularly with a show like ours, where people are so invested in the chemistry, you just learn to be careful, because people's real relationships in life are important. I so respect and admire his wife and him and their family, and he feels the same way about mine. And so you learn to be careful about how you say things," said Washington.
This isn't the first time a "Scandal" star has confessed that the show's sex scenes can get awkward. Scott Foley told HuffPostLive in April that shooting intimate scenes with Washington, who was pregnant at the time, was a "challenge:"
"It's hard to enjoy those scenes," Foley said. "There's the guy fixing her bra, or my hair so it's awkward to begin with, but when you throw in a belly on top of that, or underneath it depending on the position we're in, it makes it even more so."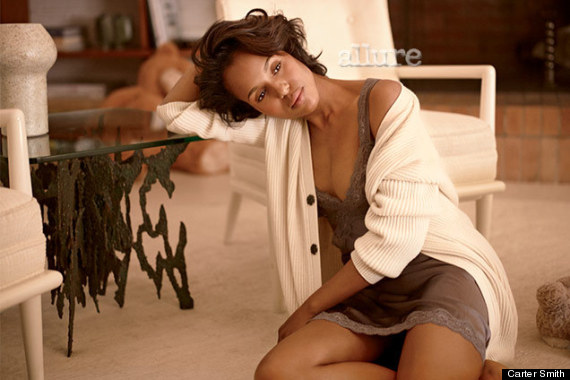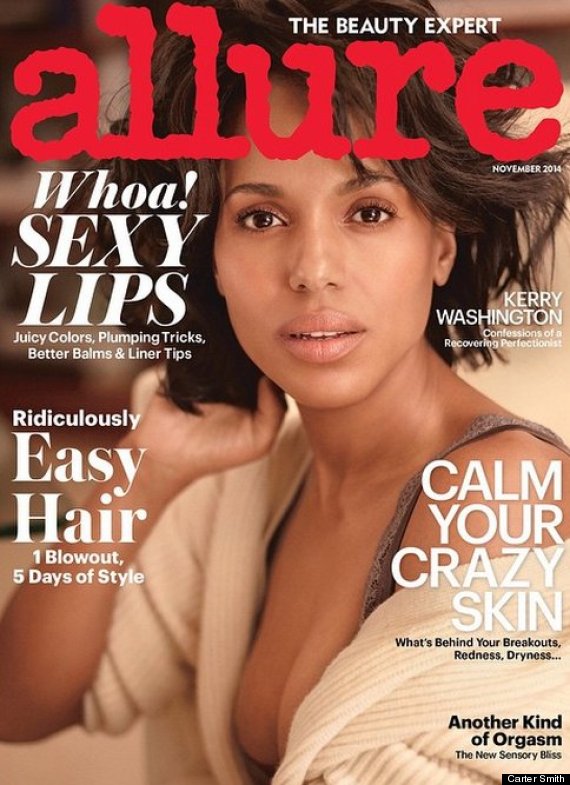 Kerry Washington's Allure cover hits newsstands Oct. 28.
Before You Go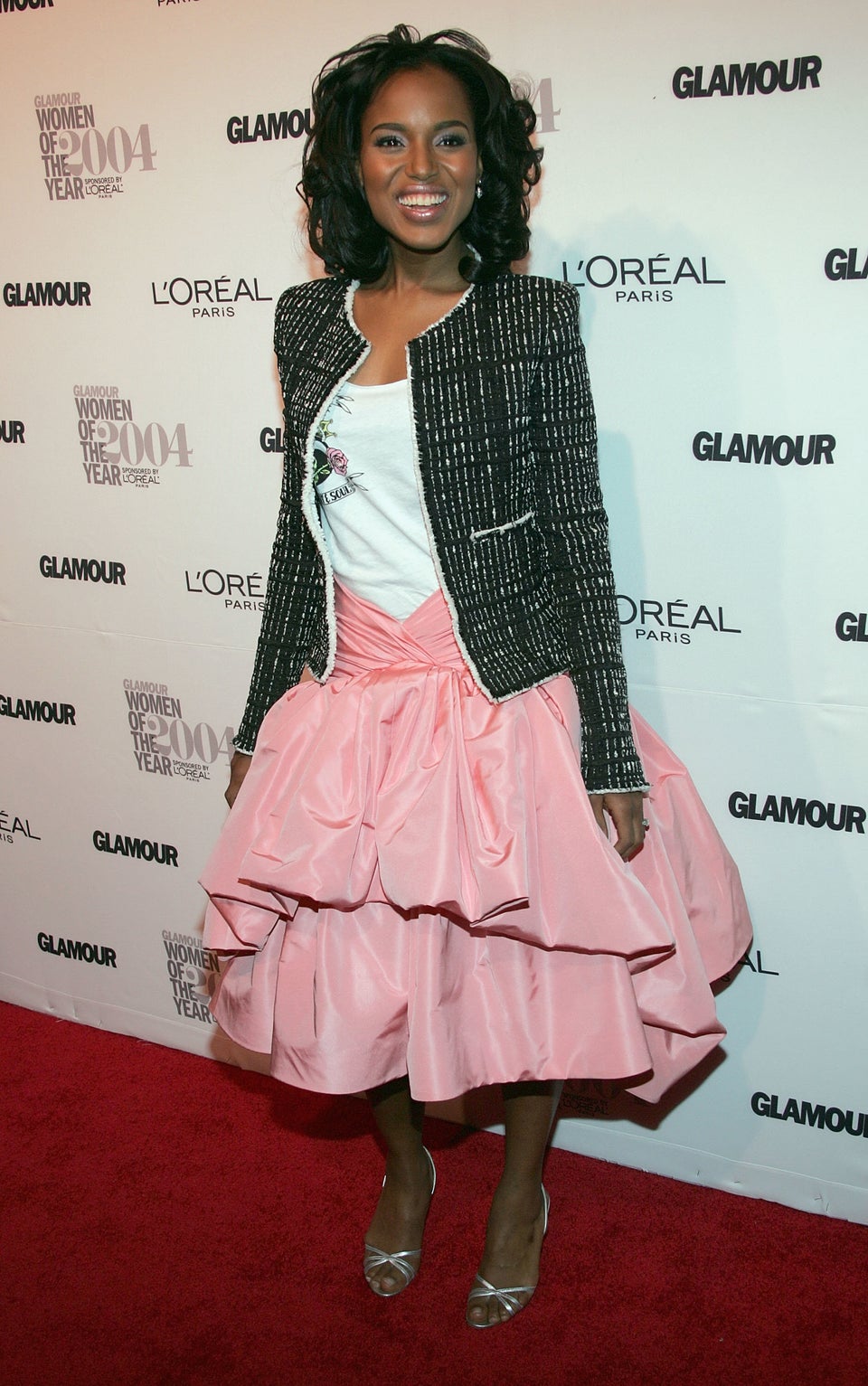 Kerry Washington Style Evolution
Popular in the Community