Financial abuse is a very prominent, yet silent weapon in domestic violence. The campaign provides resources and support for women to become financially literate, in order to feel empowered to be on their own. Washington began working with Purple Purse in 2014, and last year helped fundraise by designing a bag that was put up for auction.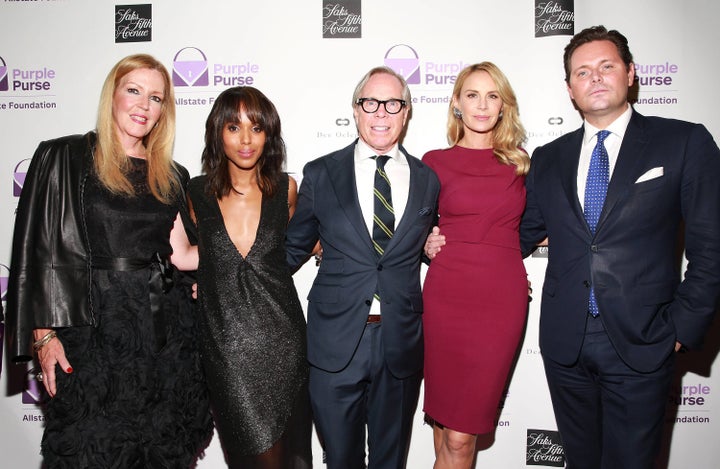 Sitting in the dining room of Dee Ocleppo, whom she designed the bag with this time around (that you can purchase
here
!), Washington chatted with The Huffington Post about her involvement with the campaign, favorite red carpet moments and the way Olivia Pope's closet can sometimes... get in the way of things.
It's hard to talk about a black eye, and it's hard to talk about being strangled or being kicked out or having your credit destroyed. Those things are really hard to talk about. But if you open the conversation with a purse, if you make it something that's fun to talk about, somehow one of those layers of isolation starts to melt. People begin to be less afraid of having the discussion and of asking for help and sharing their story and empowering others. Not to mention, a purse is where your financial well being lives. All of the things that are of value to you live in your purse, so it's kind of the perfect metaphor for this work.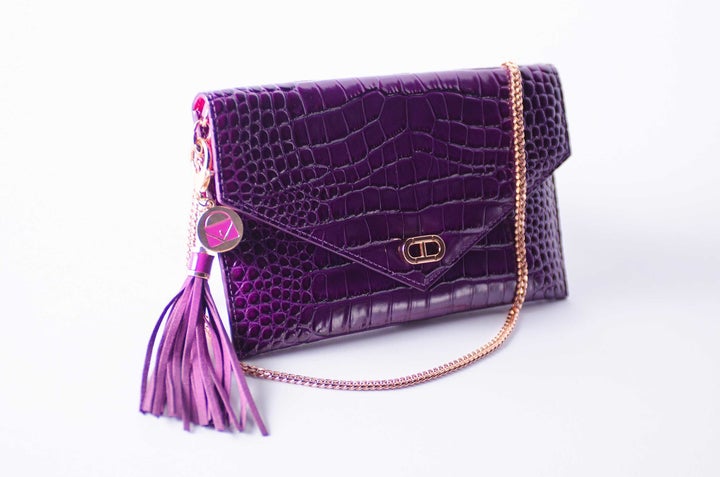 Why did you get involved in the first place?
Before getting involved, I had never actually heard of financial abuse before. When [Allstate] explained to me what it was, I thought, "Oh, of course," it makes so much sense that this would be one of the weapons to controlling a partner in domestic abuse. To learn that it's the number one reason why women stay in abusive relationships, and even for women who are able to leave, it's the number one reason why they come back, I just felt like the opportunity to be part of a solution and to really help give women the tools they need to save their own lives and to save their families, that just seemed like an extraordinary opportunity. And, to be able to do it through fashion was like "Oh, this is right up my alley! Empowering women and looking cute? I'm in."
Speaking of looking cute, you have become a fixture on the best-dressed list for your red carpet style. Any most memorable looks?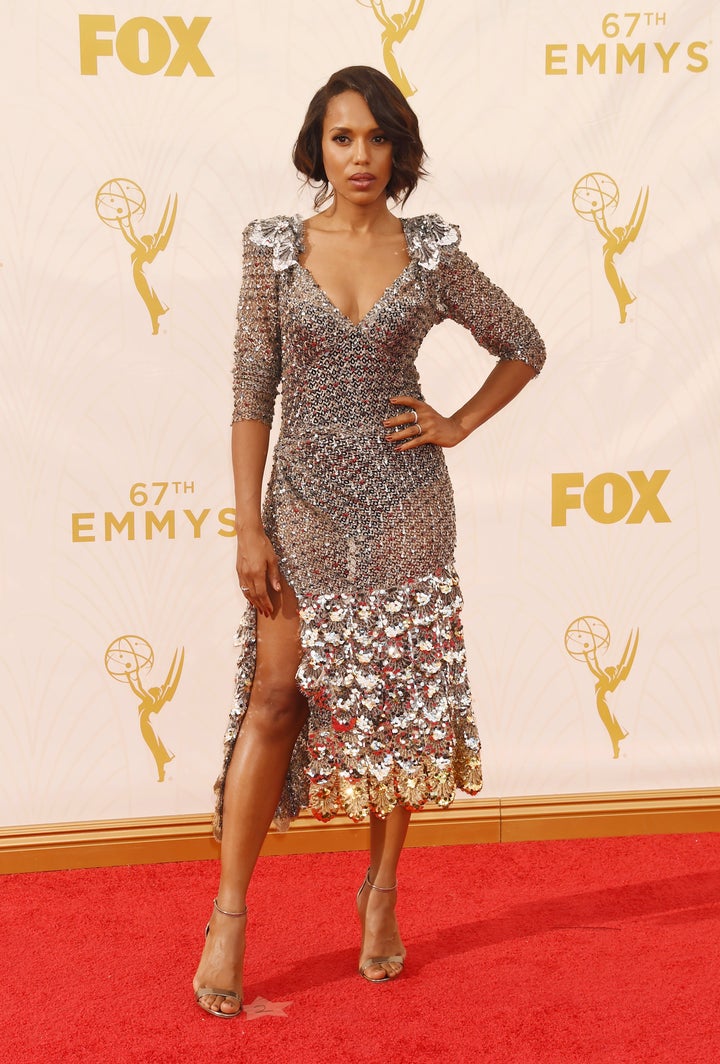 I have so many! I really did love this Marc Jacobs from the Emmys. I knew that it was special for me -- I knew I would love it forever. The Jason Wu dress that I wore to the Oscars a couple of years ago when I was pregnant is a really special dress for me, because he's a really dear friend and it was his first time dressing somebody for the Oscars. Plus I could not have possibly been more pregnant, so it just has a lot of really fun memories for me.
What about red carpet regrets? Any of those?
The most important thing I've learned in my red carpet career thus far, is that it's really important for me to wear things that I feel good about. It is completely impossible to please all of the people all of the time. I think there have been times when I have worn something that I really love and other people don't like it. That doesn't mean I don't love it anymore. If I loved it, I love it and you can't take that away from me. If I wore it because I wanted you to like it, then I've given you power over my feelings at the end of the day, and I'm a little too fragile to give other people power over my feelings like that.
We can't talk about fashion without talking about Olivia Pope's closet.
Her closet is actually this huge meeting room that I use sometimes as an office and meeting room on the lot. People always walk in and it takes like, five minutes for me to start the meeting because they just want to walk around and touch all the cashmere. I'm like "Go ahead, go ahead. When you're done we can start the talk." We need at least five minutes for the oohing and ahhing over the coats.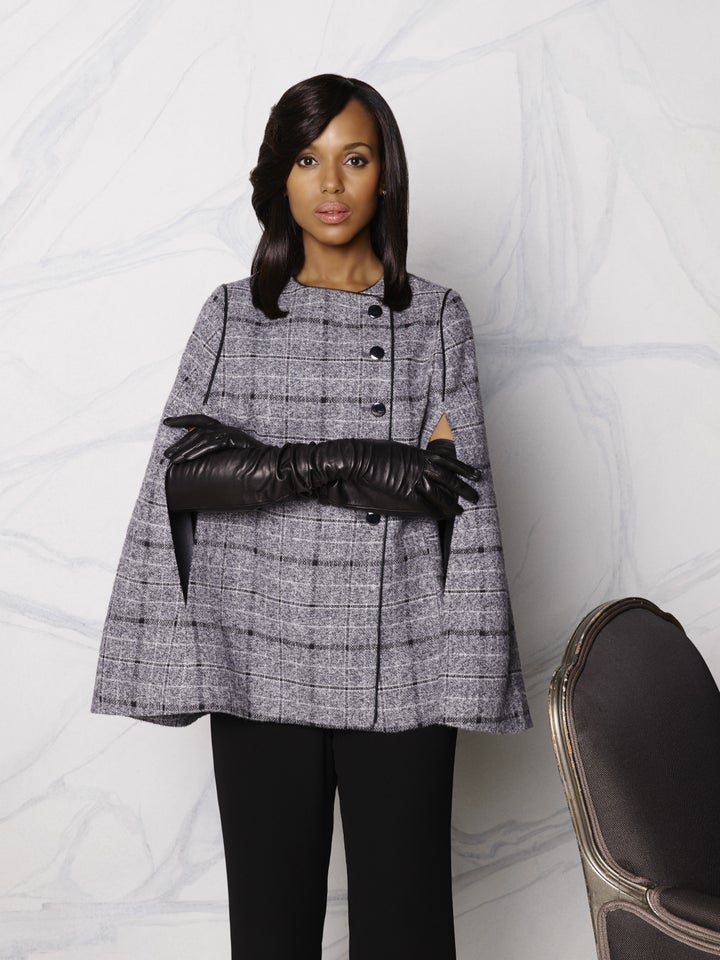 Do you have a favorite piece?
There's a coat this year that is insanely beautiful. It's a black and white Christian Dior coat that I love, love. I never want to take her stuff home with me, though, because it's part of how I distinguish between Kerry and Olivia. She dresses the way she dresses and I dress the way I dress. They're actually not that similar.
Your career has come a long way since "Save The Last Dance." What do you think when you watch it now?
I don't watch it very often, I don't have a weekly ritual of watching it. In fact, sometimes when I flip past it I'm like "Oh change the channel! Change the channel!" I love that movie so much, but I don't tend to watch it when it comes on. People will come up to me in the street and quote it, and it takes me a minute to know what they're talking about. I only said those things once! They have watched it 20 times, I only said it one day of my life and I haven't watched it in 15 years. So I'm always like "What are you talking about? Ohhhhhhh, okay. Oh okay, yeah."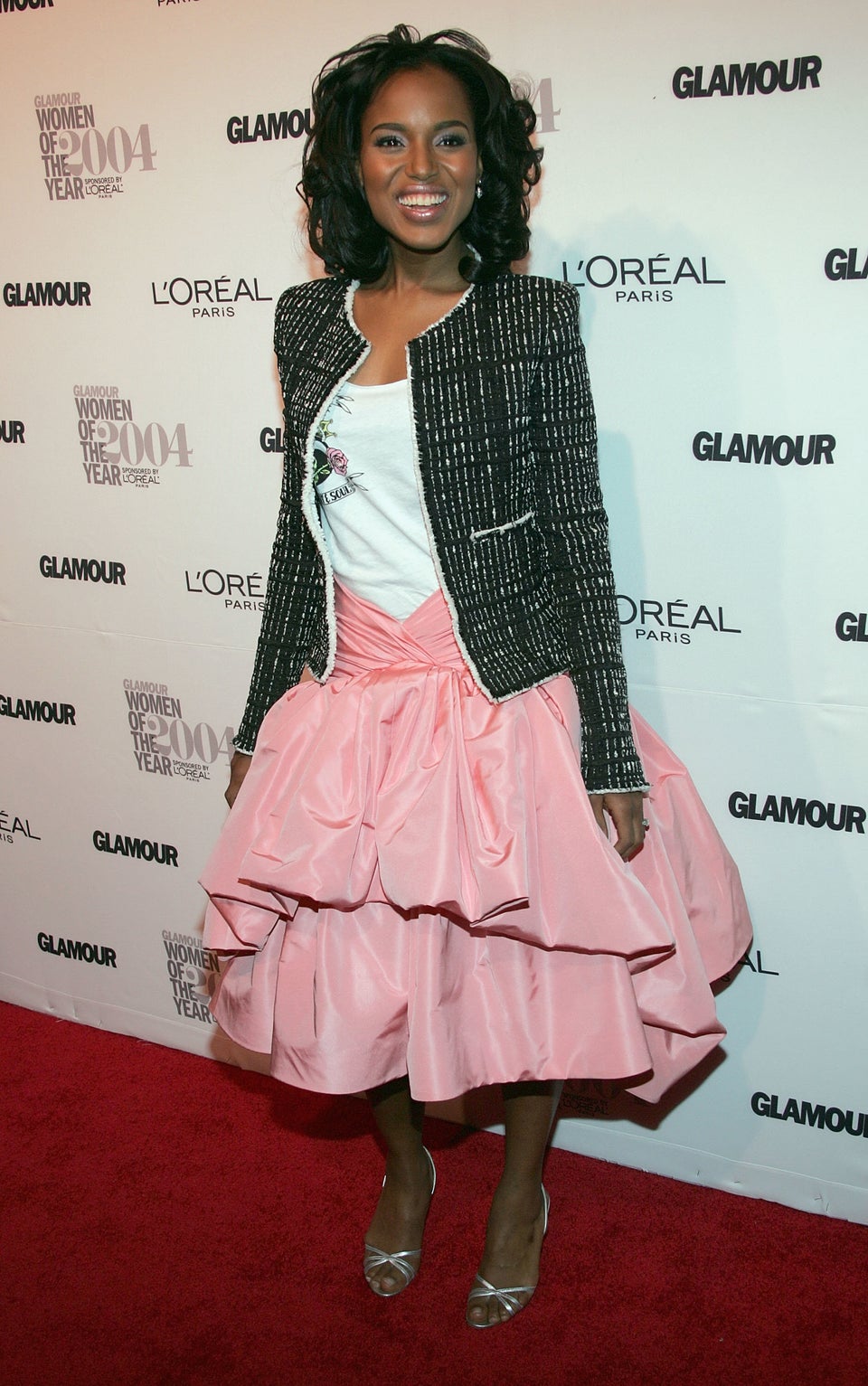 Kerry Washington Style Evolution