Versace is under fire after visual artist Kesh alleged Monday night that the Italian fashion house ripped off one of her prints from the 2013 American Apparel collection she designed.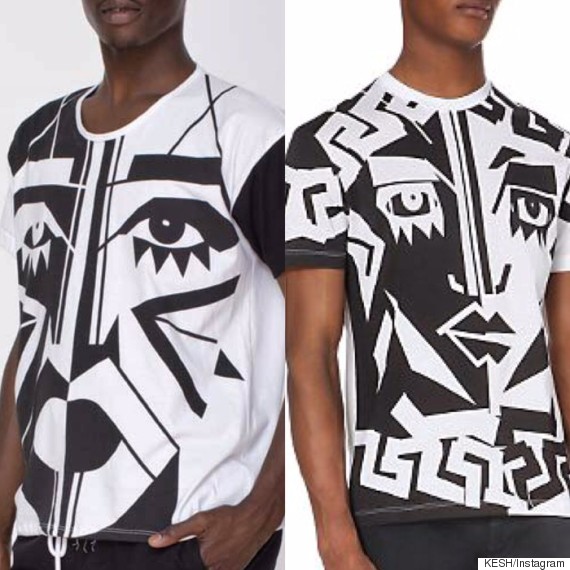 In an interview with the Huffington Post, Kesh said that she woke up to a text from a friend. "I was so sleepy it took me a moment to realize that it was Versace and not another cheap Chinese knockoff," she said.
Kesh added that she has been in similar situations in the past. On her Instagram post, she wrote, "From huge designer labels to small boutiques to giant pop stars to fame hungry former friends. What is this? Why can't these companies . these brands . these people create their own work?"
The artist's 2013 black-and-white collection for American Apparel was well-received and worn by the likes of Cara Delevingne, Jourdan Dunn, Jessie J and Wiz Khalifia.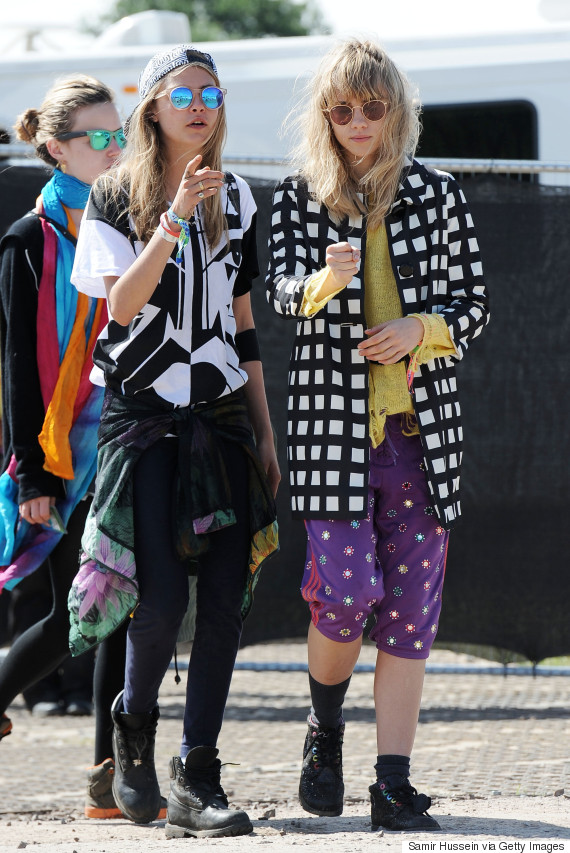 Unfortunately, as Kesh put it, "The legal system has so many loopholes that aren't in favor of an artist. To sue everyone would be a huge waste of time, money and energy." Regardless, the artist did not want the Versace shirt to go unnoticed. "I usually just keep my head in my work and carry on. But this -- this is too close, way too obvious. They barely changed it," she said.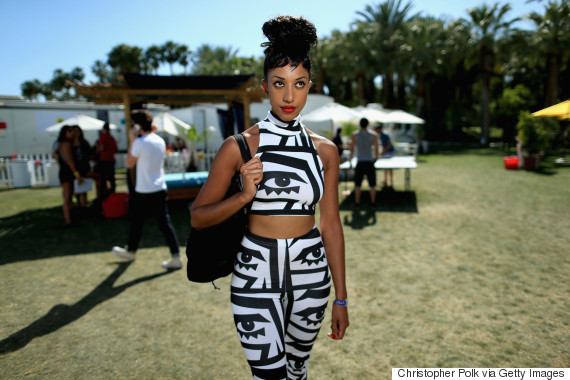 The artist in her own design at Coachella, 2013.
This is not the first time major labels have been accused of ripping off independent artist's designs. Urban Outfitters is widely-regarded as a major offender and Zara has also come under scrutiny in the past.
Despite her frustration, Kesh said that she sees a silver lining. "Bringing awareness to the issue is the most positive thing about this situation," she said. "I only hope that this situation can shed some light on the issue and make these companies, these people, think twice before completely ripping off someone's hard work."
When asked how she would like to see the matter resolved, Kesh replied, "Credit. Compensation. Collaboration. Anything is better than this. I have always admired Versace. I can only hope this ends well."
The Huffington Post has reached out to Versace for comment and will update this post with their response.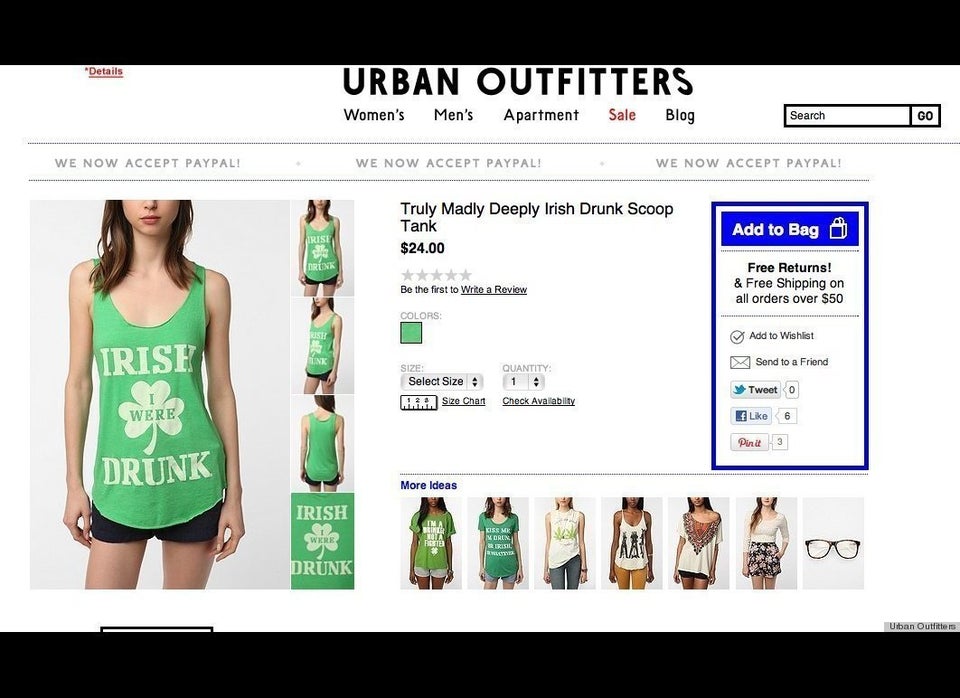 Outrageous Urban Outfitters Scandals