Kesha can admit a mistake, but nothing and no one will stop her from conquering the world one hug at a time. Not even Jerry Seinfeld.
The singer inspired secondhand embarrassment everywhere last month when she went in for a hug on a red carpet with the legendary comic, only to be denied. "No, thanks," Seinfeld repeated thrice as he backed away, seemingly ill at ease.
In a Thursday interview with the hosts of Sirius XM's "Hits 1," Kesha shared what was going through her mind after the incident.
"I felt like I was 5 years old," she began. "I instantly was like, 'Oh, fuck me.'"
"I somehow ended up in my own mini-episode of 'Seinfeld' for, like, five seconds."
Kesha wanted her brief moment with Seinfeld because she's a huge fan, telling the radio hosts she's watched his eponymous show "a thousand times."
"I used to carry the whole season package with me in my carry-on, DVDs. That's why I was trying to attack him. That's why I wanted a hug so hard," she said. "But he's not a huggy guy ― that's fine. I just was like, as soon as he didn't hug me, I [knew] that was going to be everywhere."
"I should've known better," she said. "That was my fault, that's my fault, that's my fault."
The singer, who just released her first single in five years, said the incident nearly ruined the act of hugging for her ― but she's managed to push all doubt on the matter aside.
"I had a moment where I was thinking to myself, 'Wow, maybe I should stop trying to hug everyone and attack them. And then I was like, 'Fuck that. No, I like that. Hugging is magical. Hugging is beautiful. It's just this beautiful exchange of wonderful soul energy of just, 'I accept you.' It's just this beautiful connection," she said.
And then, like a sign from the heavens, the singer received one of the best hugs of her life, from Bob Dylan of all people, shortly afterward.
"I was so scared because I had just got hug-denied. I was a little hug-traumatized," the singer admitted. "So I walked up and just stood there and smiled, and he just opened his beautiful arms and gave me the most wonderful, healing Bob Dylan hug that I had ever dreamt of, and I just could care less about anything else, because he gave me another hug at the end of our conversation. So I got two Bob Dylan hugs! Two Bob Dylan hugs."
Before You Go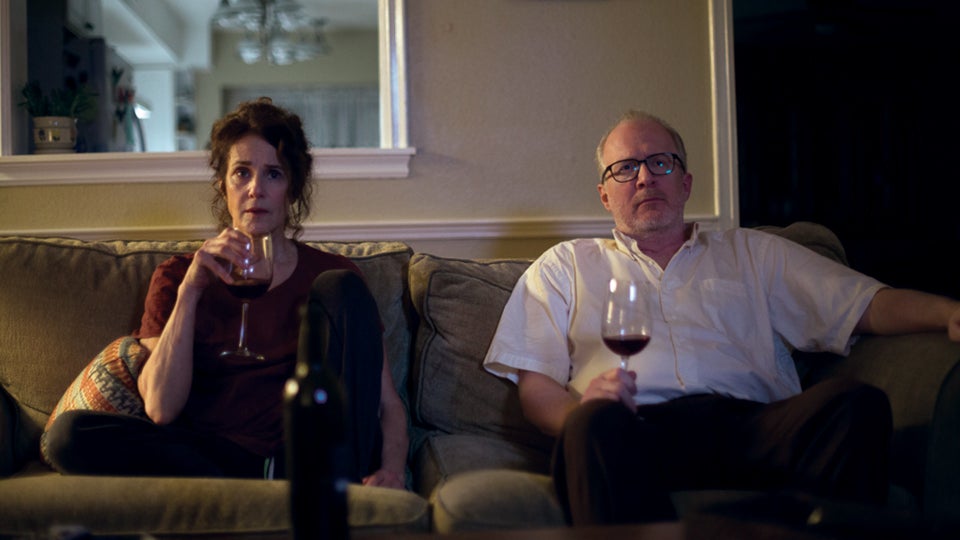 The Best Movies Of 2017 So Far
Popular in the Community