 Ke$ha's new album, "Warrior," failed to reach the Top 5 on Billboard's Hot 200 chart, selling only 85,000 copies; as a result, it was lapped by Taylor Swift's "Red." Swift's album sold 167,000 copies, a 22-percent increase over last week.
Wiz Khalifa came in second, moving 141,000 copies of his second studio album, "O.N.I.F.C."
"Warrior" also represents a big drop off from Ke$ha's first LP, "Animal." That album debuted at No. 1 in an admittedly dead stretch of January 2012, but nonetheless moved 152,000 units.
The newer album represented a sonic shift for Ke$ha, who reunited with not only hit-makers like Dr. Luke but also worked with rockers like The Black Keys' Patrick Carney and The Flaming Lips' Wayne Coyne. The singer also told The Huffington Post that th music represents her present state of mind. "I write about my life in my music and I have very little filter so basically it would be impossible for me to separate my music and the rest of my life," Ke$ha said. "My music is a representation of my life and vice-versa."
Swift's "Red" sold 1.2 million copies in its first week, easily outpacing all the competition. Alicia Keys' "Girl on Fire" popped Swift out of the top slot last week, but the young country-lite singer reclaimed the spot in this week's tepid field.
Other chart notes, via Billboard: Bruno Mars overcame Britney Spears (with will.i.am.) and Rihanna on the singles chart as his "Locked Out of Heaven" outsold "Scream & Shout" and "Diamonds." For more, click over to Billboard.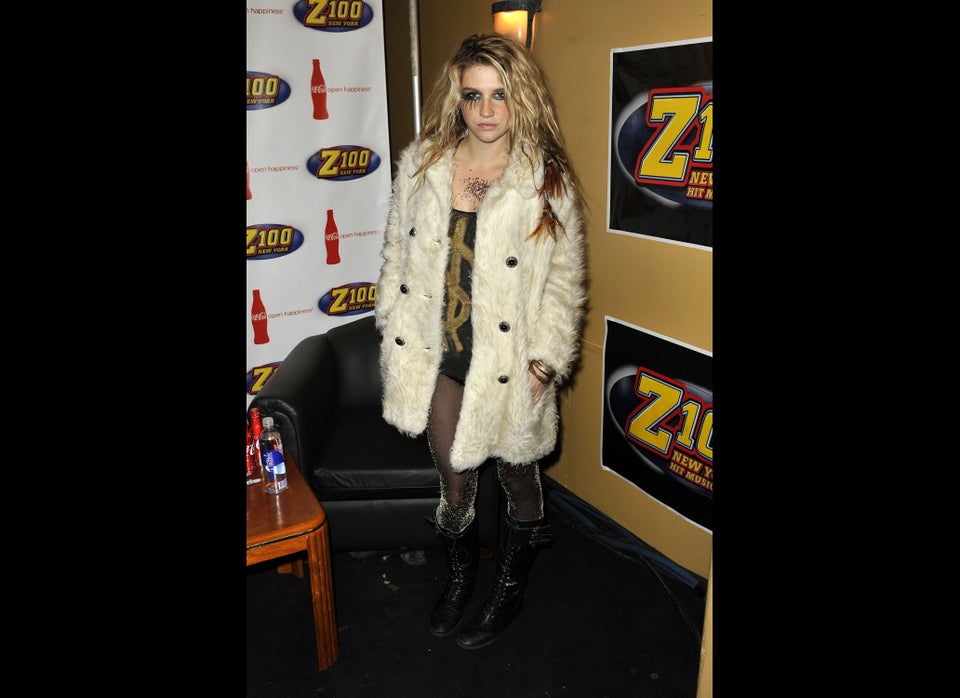 Ke$ha's Style Evolution
Popular in the Community