"I like your beard," sings Ke$ha -- the glitter-obsessed popstar who once said her style was that of a "hot hobo" -- on her song "Your Love Is My Drug."
The 24-year-old singer recently started a Tumblr blog called, Put Your Beard In My Mouth. It's a blog devoted to dudes who have committed themselves to a life with some serious facial hair.
The first post went up on Dec. 6 and so far the blog is a collection of photos of guys with beard and Ke$ha grabbing on to them with her teeth.
Oh, the things popstars do to stay relevant.
Check out the photos at your own risk: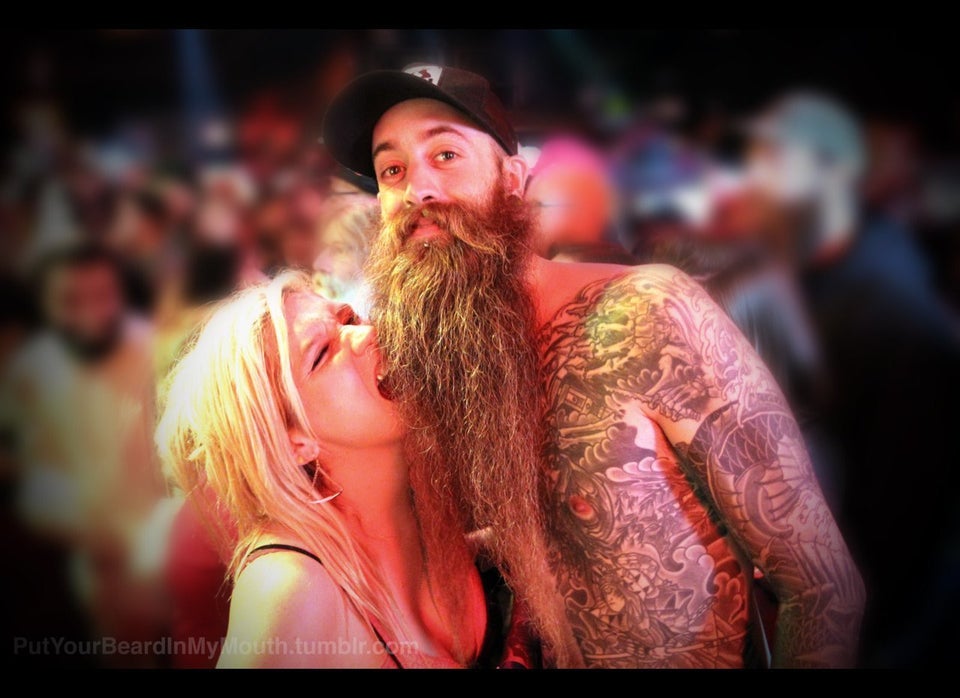 Ke$ha Put Your Beard In My Mouth
Popular in the Community