In an Instagram posted Sunday, the "We R Who We R" singer claims that she was offered "freedom," presumably from her contract with Sony, in exchange for a public retraction of the rape allegations against Gottwald.
"so. I got offered my freedom IF i were to lie. I would have to APOLOGIZE publicly and say that I never got raped," Kesha wrote alongside the photo. "THIS IS WHAT HAPPENS behind closed doors. I will not take back the TRUTH. I would rather let the truth ruin my career than lie for a monster ever again."
A spokesperson for Dr. Luke provided the following statement to The Huffington Post via email:
Kesha's Instagram posting is false. The Court repeatedly stated Kesha is already free to record without Dr. Luke, and that she had not presented any facts supporting her claims. That's because all the evidence - including Kesha's own videotaped sworn testimony - show her allegations are false. The only thing Kesha is not free to do is to continue to lie about Dr. Luke through publicity stunts and outrageous smears, ignoring the fact that by her own free will she went to work and entered new contracts with Dr. Luke years after this "incident" supposedly happened. Her goal all along has been solely personal enrichment by seeking to break contracts that brought her success and millions so she can enter into more lucrative ones. We look forward to our day in court holding Kesha accountable for her lies.
Gottwald, a major force in the pop music industry, served as the executive producer for Kesha's two albums. Although their partnership proved to be financially successful, Kesha accused Gottwald of sexually, physically, verbally and emotionally abusing her for a decade, sparking a much-needed conversation about sexism in the music industry.
The legal team behind Kesha, in an appeal filed a month later, likened the decision to keep her tied to the company of her alleged abuser to "slavery."
"Although it recognized that 'slavery was done away with a long time ago' and that '[y]ou can't force someone to work ... in a situation in which they don't want to work,' the Court's ruling requiring Kesha to work for Gottwald's companies, purportedly without his involvement, does just that," Kesha's team argued. "As the Court itself recognized, '[i]t's slavery. You can't do that.'"
"I didn't rape Kesha and I have never had sex with her. Kesha and I were friends for many years and she was like my little sister," he wrote on Twitter after the judge's decision. "Kesha has denied under oath the horrible allegations now being made against me."
Kesha's representatives did not immediately respond to a request for comment.
Note: This post has been updated to include a statement from a representative for Dr. Luke.
Support HuffPost
The Stakes Have Never Been Higher
Before You Go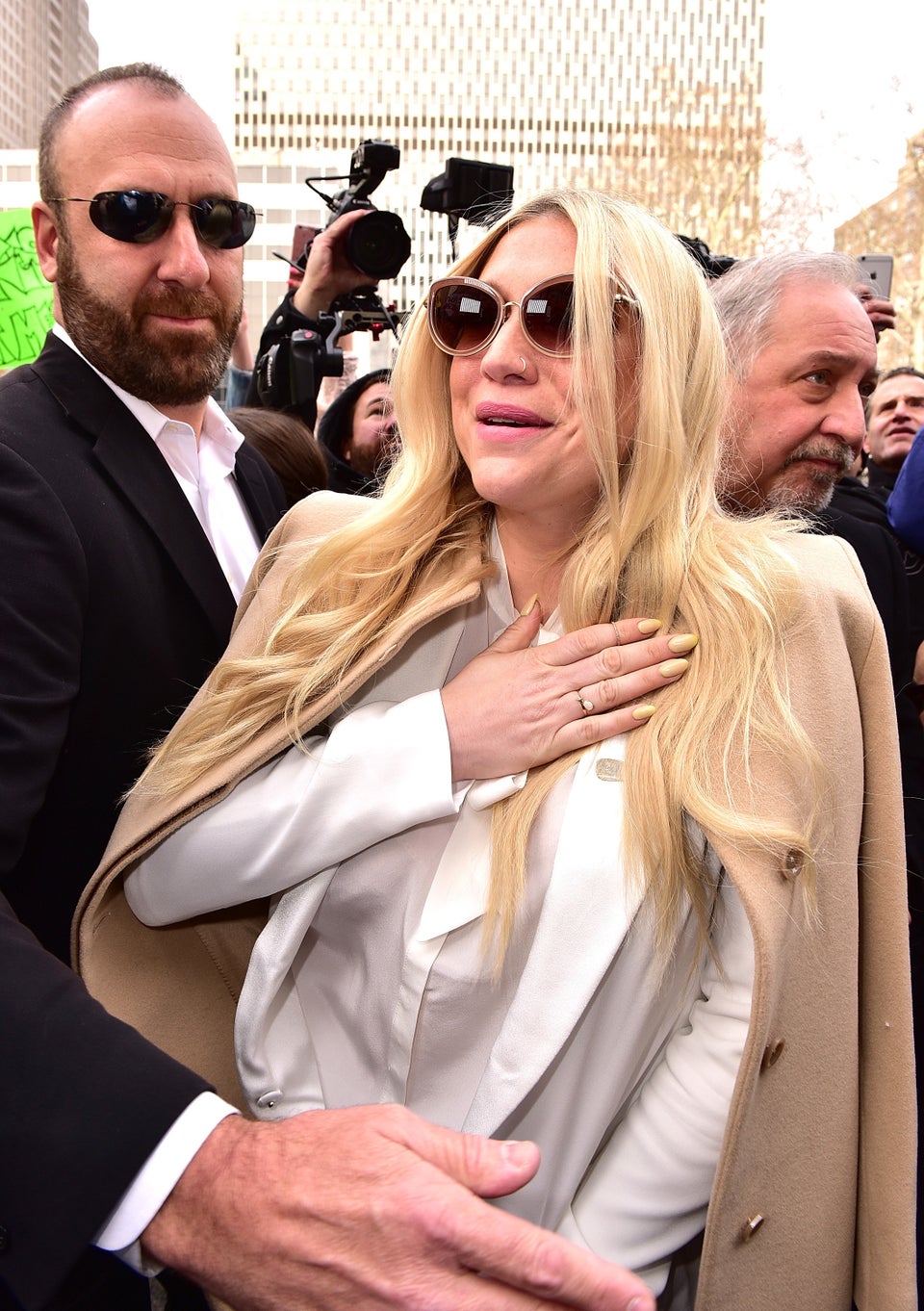 Kesha
Popular in the Community