Kesha's mother, Rosemary Patricia "Pebe" Sebert, has opened up about her daughter's lawsuit with producer Lukasz "Dr. Luke" Gottwald. 
"She was a prisoner," she said in an interview with Billboard. "It was like someone who beats you every day and hangs you from a chain and then comes in and gives you a piece of bread. Luke would say, 'You look nice today,' and send [Kesha] into ­hysterics of happiness because she was programmed to expect nothing but abuse."
Sebert also noted that she "wanted Kesha to come forward a long time ago and end this relationship with Dr. Luke," but Kesha felt she had no choice but to work with him if she wanted "a shot at the music business."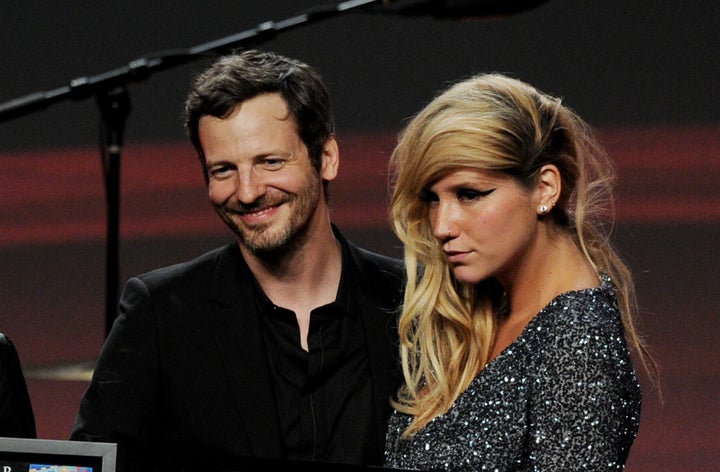 Since then, Kesha has been bound to her contract and unable to produce music with anyone other than Gottwald. A New York judge denied her motion to be released from her contract, but ruled that she is now permitted to record music with other producers. 
But, as Sebert told Billboard, there's a catch: "Luke gets to approve them. He gets to approve of anyone she works with. He has final say over everything."
In the interview, Sebert, 59, opened up about everything, including the night the alleged rape took place -- Oct. 5, 2005. 
Gottwald and Kesha were at a party at Paris Hilton's house, and she was drinking. Sebert claimed Gottwald drugged her daughter at that party and took her back to his hotel room. Sebert said she got a call from her daughter, saying she'd woken up naked in what she believed to be Gottwald's hotel room. 
Kesha reportedly told her mother: "Mom, I don't know where I am. I think we had sex. I'm sore and sick. I don't know where my clothes are. I think I need to go to the hospital." 
Sebert outlined a string of negative interactions with Gottwald, calling him "hateful" and claiming he once left Kesha "crying and fearing for her life." 
"Luke almost destroyed us," told the magazine. "And he has done it intentionally."
Kesha has received plenty of support throughout her fight from fans and fellow celebrities alike. Demi Lovato, Lady Gaga and Ariana Grande have spoken out on Twitter and Taylor Swift donated $250,000 to help with the singer's legal fees. There are also a number of petitions online urging Sony to release Kesha from her contract. 
To read the full interview, head to Billboard. 
BEFORE YOU GO