Tik tok on the clock, Kesha's new look is hot.
The singer/songwriter was spotted at LAX Thursday, looking delightfully different and super chic.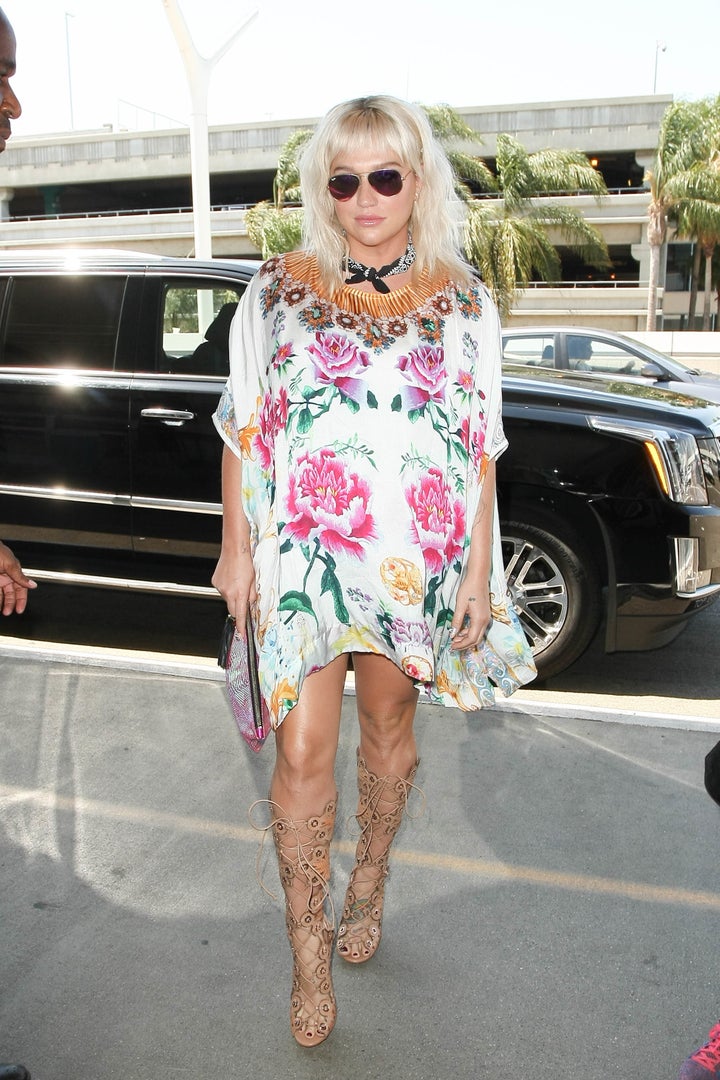 Wearing a flowing, floral mini-dress with thigh-high lace-up heels and a scarf, her outfit was only overshadowed by her hairstyle: a shaggy, platinum blonde 'do with choppy bangs similar to the look she rocked at the Billboard Music Awards in May.