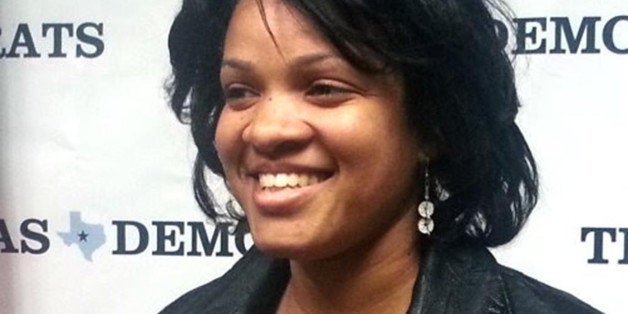 Rogers has already advanced further than most people expected; she came in second in the March 4 primary, meaning she and Dallas dentist David Alameel are facing off in a run-off election on May 27.
"Having her on the ballot would just be bad," Rep. Marc Veasey (D-Texas) told Fox4 in Dallas-Fort Worth.
"She's a member of the LaRouche Movement, which has a history of violent exclusionary and discriminatory rhetoric," added Taylor Holden, Dallas County Democratic Party executive director. "The Dallas County Democratic Party does not recognize members of the LaRouche Movement, including and especially Kesha Rogers."
Dallas County Democrats also tweeted on Monday, "Friends don't let friends vote Kesha Rogers in the Primary Runoff (May 27)."
LaRouche's supporters are often seen carrying signs depicting Obama with a Hitler mustache. One of Rogers' own campaign posters features that image, and reads, "Down with the Traitor! Impeach!"
The Texas Democratic Party has disavowed the LaRouche organization, passing a resolution in December stating, "Texas Democratic Party will have no relationship with the campaign of any person indentifying [sic] him or herself as aligned with the LaRouche Movement or Lyndon LaRouche." The party has also disseminated a fact sheet about Rogers to its members and local chairs.
Democrats are hoping to unseat Sen. John Cornyn (R-Texas) in November.
UPDATE, 9:34 p.m. -- Rogers sent an email to the The Huffington Post, responding to the push by Texas Democrats to defeat her:
Texas Democrats should be more concerned about what President Obama is doing to destroy the party, and the nation, than about what I am doing in going after him for that. When a senior Democratic Senator, Diane [sic] Feinstein, goes after Obama on the floor of the Senate for interfering with her committee's investigation of Dick Cheney's torture program, one has to wonder, who or what, is Obama really supporting? Will the Texas Democratic Party now attack Feinstein as "not a real Democrat"?

Consider this: in the March 4th primary, nearly 60,000 registered Democrats could not vote a Democratic ballot, and had no voice, because the county level party structure (which coordinates balloting with the Secretary of State) has disintegrated since Obama entered the White House. In 2008, only 3 counties didn't have a party ballot; this has ballooned to 21 counties in 2014. It doesn't take a rocket scientist to read the handwriting on the wall. The Texas Democratic Party must stop their antics and follow my lead, or they will continue to self-destruct, and so will the nation.
CORRECTION: This article originally misidentified the date of the Texas Democratic primary. It was held on March 4, not May 4. We regret the error.
Before You Go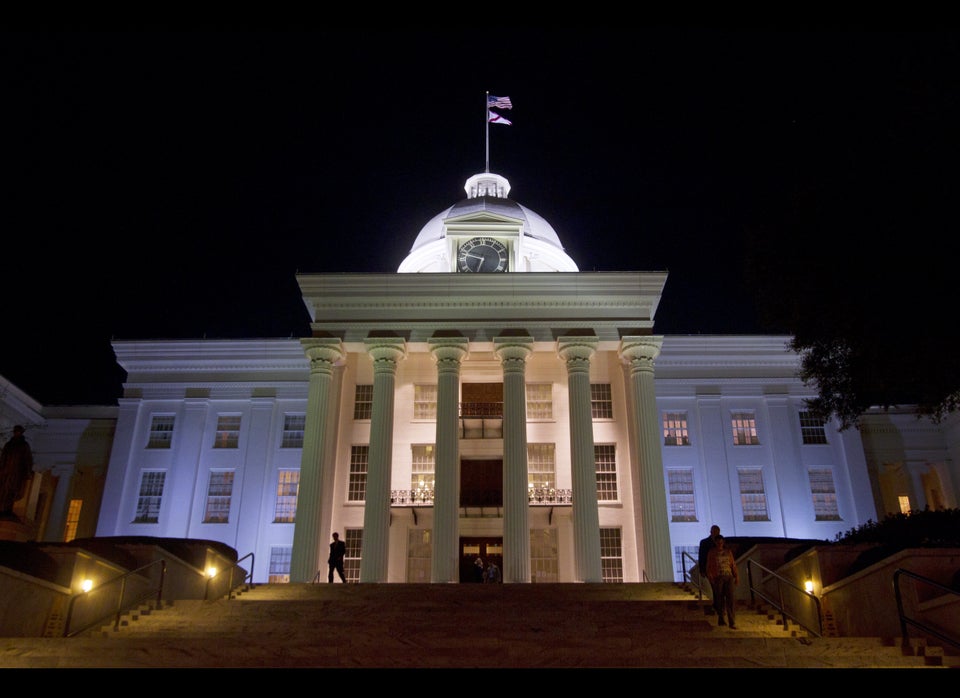 U.S. State Capitol Buildings
Popular in the Community